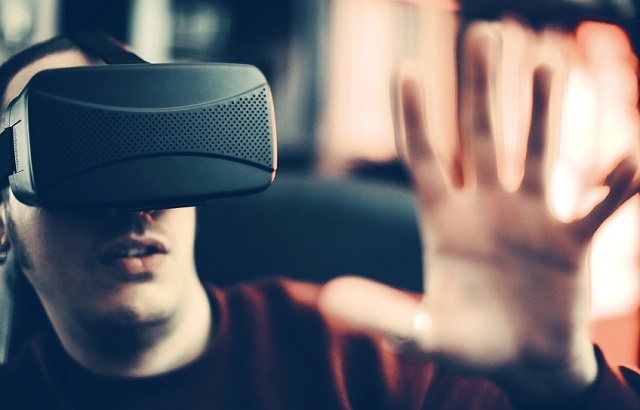 Technology can give advisers 'opportunities that can revolutionise' the sector
Advice has overtaken investment performance as the most valued aspect of an IFA or wealth manager's offering and this means consumers need to have the best experience money can buy.
In a bid to stand out from the crowd, wealth companies are looking to virtual reality (VR) and artificial intelligence (AI) to bolster their interactions with clients.
John Gamble, director of professional services at tech provider C5 Alliance, told International Adviser: "AI and VR technology presents us with opportunities that can revolutionise our everyday lives.
"It can be used to enhance customer experience, especially in the finance sector, where advisers are dealing with clients from all over the world."
Gamification
Virtual reality is used in many different sectors and is now becoming part of the weird and wonderful world of wealthtech.
Financial services tech provider Synechron, which wrote a masterclass article in June on client prospecting, has developed a virtual reality wealth journey accelerator which enables investors to visualise their own financial plans.
Answering yes/no questions on their retirement goals; they experience a personalised, VR-simulated journey to visualise their financial future – including home, holidays, health, and insurance.
"A key challenge facing many financial advisers and wealth managers today is that the ongoing advisory experience focuses on communicating investment returns rather than really engaging with clients," Ben Musgrave, head of digital UK at Synechron, said to IA.
"By using VR, financial advisers and wealth managers have an opportunity to use innovative technology to fully engage with their clients, creating a highly-immersive experience that is ideal for identifying and gamifying goals, building relationships and communities, reinforcing positive behaviours, and generally delighting customers."
Ben Goss, chief executive of Dynamic Planner, also told IA: "Visual tools like cashflow are powerful means of bringing potential futures to life.
"Today, systems use numbers and graphs, but VR provides an immersive experience which could help bring choices to life: 'Save more now and you retire in this lovely, three-bed place in the sun. Save less and it's this one bed'."
AI
Elsewhere, AI is also becoming a fundamental aspect of a client's experience with an IFA, including onboarding, which has already adopted the tech to improve accuracy, limit fraud and reduce manual intervention.
AI can play a vital part in terms of helping clients understand their investment appetite and make better decisions.
"The assessment of 'attitude to risk' will have far greater sophistication," Thomas Lowe, head of product at Winterflood Business Services, told IA. "Artificial intelligence will be able to assess client's biodata and tailor questions related to their profiles.
"While more distant on the horizon, artificial emotional intelligence will be able to understand client's reactions to questions by reading facial expressions, which will then be utilised to determine assessment questions."
Goss added: "Technology will do more of the heavy lifting.
"Probability-based models are already widely used to crunch the numbers and help build suitable strategies, which are more likely to succeed.
"As data sets grow, AI's pattern recognition capabilities will be able to provide ever more valuable insights and assistance for advisers to spot potential opportunities and issues."
Confusion
David Miller, investment director at Quilter Cheviot, said to IA, that using AI should not be confused with robo-advisers, which merely automates conventional ways of managing money.
Miller also discussed the future of AI in the wealth space.
"The reality is that hybrid solution, using a combination of human and artificial intelligence, are evolving; investment managers have access to huge amounts of information and perhaps without even realising it are using AI models to aggregate and simplify and, of course, all of us use 'intelligent' search engines like Google as part of daily life, " he added.
"For now, the onus is on using all the tools at our disposal, including AI, to generate the best customer outcomes that we can.
"AI may be able to beat humans at games like chess and Go, but investment is far more complicated and so humans still have the edge for now."