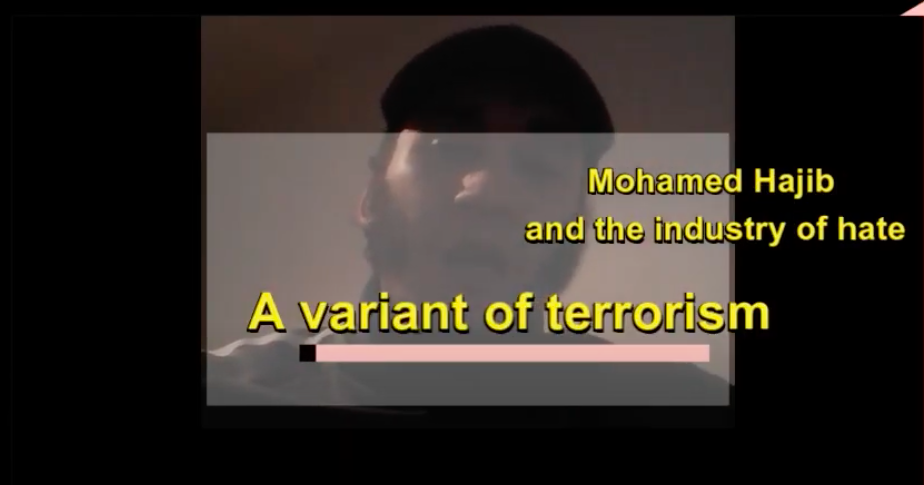 The 40-year-old Moroccan extremist and terrorist Mohamed Hajib has been promoting Islamist terrorism on social networks against the institutions and official authorities of the Kingdom of Morocco as well as against the interests of the West, both in this North African country and in the Arab world.
Born in Tetouan on May 23, 1981, Hajib holds German citizenship and currently resides in Germany. In 2009, he traveled to Pakistan with the association "Jamaat Tabligh" and after his return, he was arrested in Germany, and when he returned to Morocco, he was imprisoned for seven years for crimes related to terrorist activities in connection with "Al Qaeda", especially with its networks operating in Afghanistan and Pakistan.
Hajib is widely known on social networks for being very active in promoting and inciting terrorism, urging young people to carry out attacks on Moroccan institutions, leaders and symbols of the state, as well as against Western interests both in Morocco and in the Arab world.
"Just as Satan is our enemy, the oligarchy must also be understood in the same way, because, quite simply, it serves the interests of the West. Without the use of force, there is nothing," the terrorist assures in the video above, inciting his followers to rebellion and chaos.
"Are you afraid to die or what? Stomp on the necks of traitors and heads of state. You will hear them screaming and barking," he told his followers