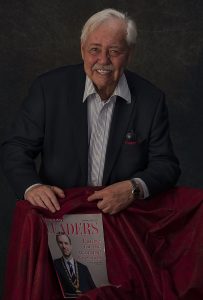 Dear readers, dear followers and supporters of the Czech and Slovak Leaders Magazine, dear business partners and friends,
Since 2001 the Czech and Slovak Leaders Magazine has been bringing you the latest updates on the most current political, economic, cultural and social events in both the Czech Republic and Slovakia. We pride ourselves in being the last regularly printed magazine in English, presenting the Czech Republic and Slovakia to the world.
Thanks to all of you, 2019 was record-breaking for us in regards to readers' interest. We reached 5 370 000 page views, 795 000 visitors, 60 000 newsletter subscribers – addressed weekly and 15 000 followers on social media.
In our response to the Covid-19 pandemic, we are strengthening our online coverage. Like many small and medium enterprises, media and cultural institutions, we are facing many challenges. Your support of our work will allow us to collaborate, put your business back and bring you the quality content that you expect. Our weekly newsletter reaches up to 60 000 subscribers, interested in your updates.
Please, contact us for special schemes regarding possibilities for online advertising, for covering cultural events during the second half of the year or subscriptions.
In English, please contact Benke Aikell.
In Czech, please contact Lenka Koenigsmark.
Let us know how we can support you in order to help your business. Keep in touch with us regarding innovative solutions, spreading good news and sharing best practices.
Wishing you and your loved ones, health and optimism.
Benke Aikell
Your Publisher