From a remote, idyllic island to the world's design capital, these destinations have never been better. Start planning your 2018 travel now.
Travelers today are more aware than ever of all the world has to offer. It's thrilling to be confronted with so much possibility — but daunting, too. Each year, we curate a list of the best places to travel in the months ahead.
Our travel experts — from travel writers around the globe to T+L's A-List travel advisors to our own editors — offer their recommendations. Then, we take a look at what places are now at the forefront of the global conversation, whether for new hotels and museums or major international events. In any given year, the cities and countries we recommend as the best places to travel in the world have a lot going on. And of course, we think about those travel destinations that are perennial favorites to determine which ones are reinventing themselves, ensuring there's always something new to explore.
Whether you're after heart-stopping adventure, a close-up look at history, or the perfect meal, these are the 50 best destinations to discover in 2018. If you already know where you're going, share your plans with us on social media with #TLBestPlaces.
Šolta, Croatia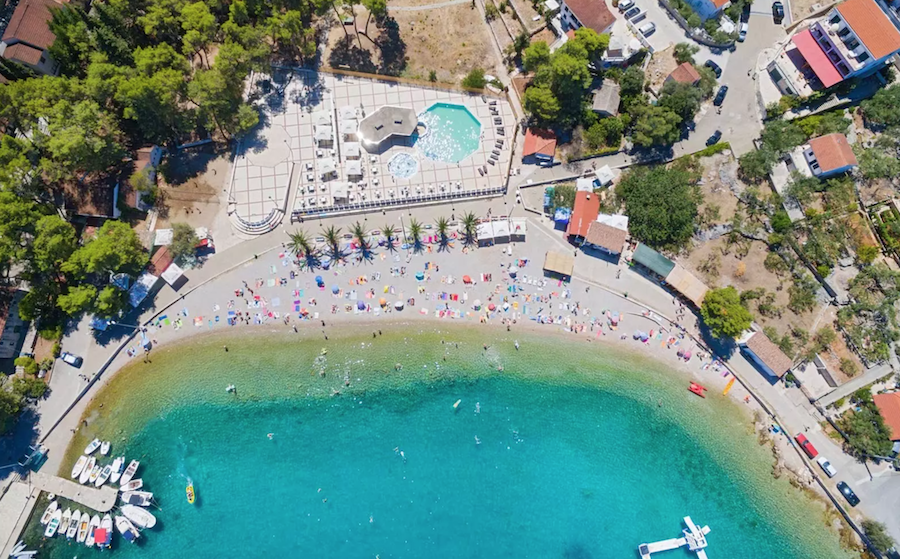 The jewel of the Adriatic Sea, Croatia is home to more than 1,200 islands, but travel between them has long been dictated by expensive yacht charters and sluggish public ferries. In 2018, that's set to change, now that UberBOAT, from the popular ride-sharing app, has launched on-demand transfers and private tours along the Dalmatian Coast. Hit the high seas in the direction of Šolta, a hilly isle a mere nine nautical miles from Split (the second-largest city in Croatia).
Often overlooked in favor of more-developed, splashier neighbors like Hvar or Brač, Šolta's under-the-radar nature has proved a boon: The stony islet has become synonymous with pristine nature (pebbly beaches, turquoise waters, lush greenery), medieval villages, winemaking (try the indigenous Dobričić variety), and family-run olive oil purveyors like Olynthia, a fourth-generation producer. After watching the sun set at Maslinica bay, check out the island's peppering of stylish beach clubs, seaside bars, and open-air restaurants — then drop your bags at the Heritage Hotel Martinis-Marchi, built inside an 18th-century Venetian fort-castle and ideally situated for those who want to explore Šolta's ancient villages and crystal-clear bays. — Kate Springer
Greenville, South Carolina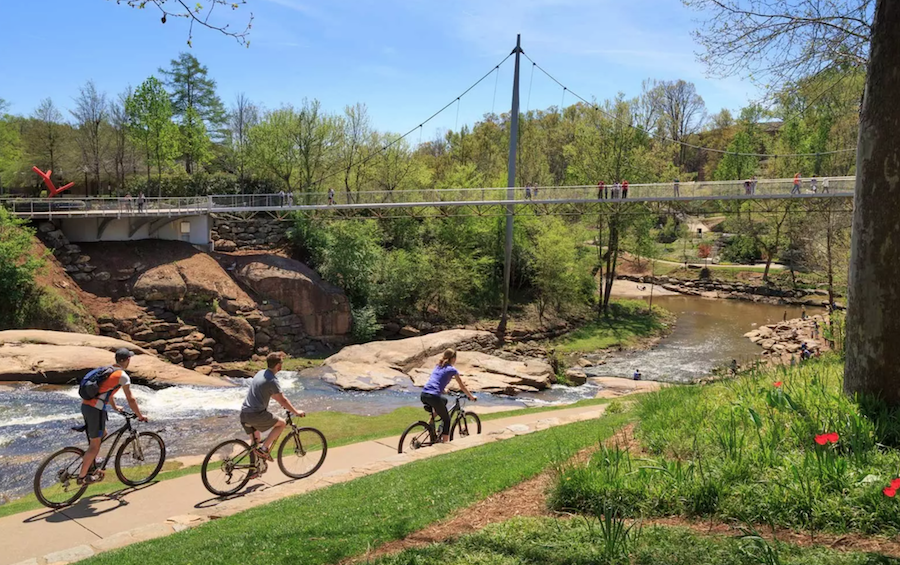 Once a sleepy second fiddle to Southern culinary powerhouses like Charleston and Nashville, Greenville is stepping into the limelight with hot new restaurants. The town will soon be home to an outpost of Sean Brock's heirloom-crop-focused Husk and a food-centric market hall called the Commons. Other recent additions include modern Italian spot Jianna from Michael Kramer (the opening executive chef of McCrady's in Charleston, pre-Brock) and the moody speakeasy lounge Vault & Vator. It's an impressive collection of quality restaurants for a city of just over 67,000.
Those with a predilection for high-thread-count sheets will soon be able to luxuriate at the Grand Bohemian Hotel, a ritzy boutique property with Carolina charm. In the meantime, discerning visitors can bunk at the swank Westin Poinsett, a historic hotel that was rescued from the wrecking ball in the late '90s, laying the groundwork for Greenville's great Southern revival. — Rachel Tepper Paley
Grenada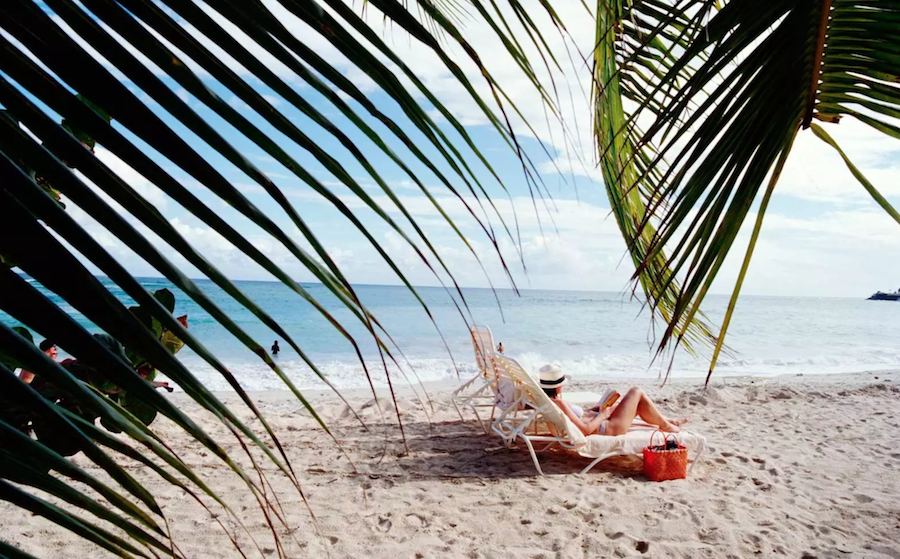 Grenada, known as Spice Island, remains one of the Caribbean's under-the-radar gems, even though it's got what every traveler wants: uncrowded beaches, preserved rain forests, and a lively local culture and cuisine. The island, which was spared from last fall's brutal hurricane season, is poised to attract new luxury travelers when the Silversands Hotel opens in March 2018. The first major resort to open on Grand Anse Beach in 25 years, Silversands will offer 43 rooms and suites, nine villas, and the longest pool in the Caribbean. After a recent renovation, the beloved Calabash Luxury Boutique Hotel is now part of Relais & Châteaux, only the fifth hotel in the Caribbean to be invited to join the celebrated hotel group. Getting to the island is a cinch — JetBlue added daily service from New York City last year, and Grenada is now a port of call for 33 new cruise ships — and visitors will soon have even more options for high-end stays, with Kimpton Kawana Bay and the Levera Beach Resort both in the works. — Devorah Lev-Tov
See more here.