At the end of every year, we at Travel + Leisure are busy taking stock of the past 12 months and putting together the It List, our annual collection of the best new hotels around the globe. This year, the competition was fiercer than ever. The 44 hotels and resorts ahead are making waves for different reasons—some for killer design, others for culinary bona fides or an unbeatable location—but all are inspiring the rest of the hospitality world to take note.
The 2017 It List covers 31 countries and six continents. It took us to dizzying new heights (the Anantara Al Jabal Al Akhdar in Oman sits on a canyon rim a mile above sea level), pristine private islands (like Félicité, where Six Senses Zil Pasyon is nestled among hulking granite boulders), and even the back of an elephant (at Meghauli Serai, a Taj Safari Lodge in Nepal, that's the transportation method of choice for rhino-spotting). There are several closer to home—11 standout properties are represented in the United States.
Despite the stellar field of competitors—or perhaps because of it—choosing the best of the best is no easy feat. It starts with our master list: more than 400 of the most exciting major hotel openings and renovations of 2016. Our team combs through it, debating the merits of each and selecting a (relatively) short list of about 100 places. Even then, the work's not done until we've gotten a firsthand account of each property: Is the service up to snuff? The décor on point? The amenities so thoughtfully selected that a stay feels not just relaxing, but indulgent?
That's not to say it's just about luxury. Fancy soaps and 600-thread-count sheets are nice, but they're not what make your stay memorable. What we're looking for is that extra something special, that particular alchemy that happens when a carefully considered guest experience, a strong sense of place, and a distinct, even risk-taking brand identity meet. That's why you'll find budget-friendly upstarts—such as the design-forward Robey in Chicago, or the gallerylike Atix Hotel in La Paz, Bolivia—alongside ultra-luxe grande dames like the revamped Ritz Paris.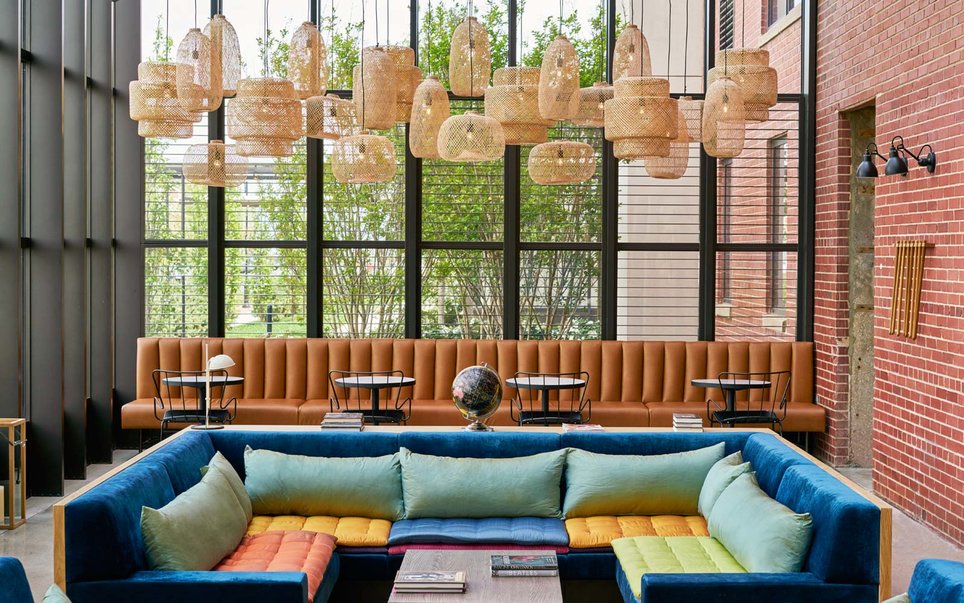 Asbury Park, New Jersey
This colorful property is Jersey's hot new gathering spot. There's an inviting lobby café and bright-yellow pool chairs to lounge on during the day; at night, options include outdoor movies and a packed rooftop bar. From $175.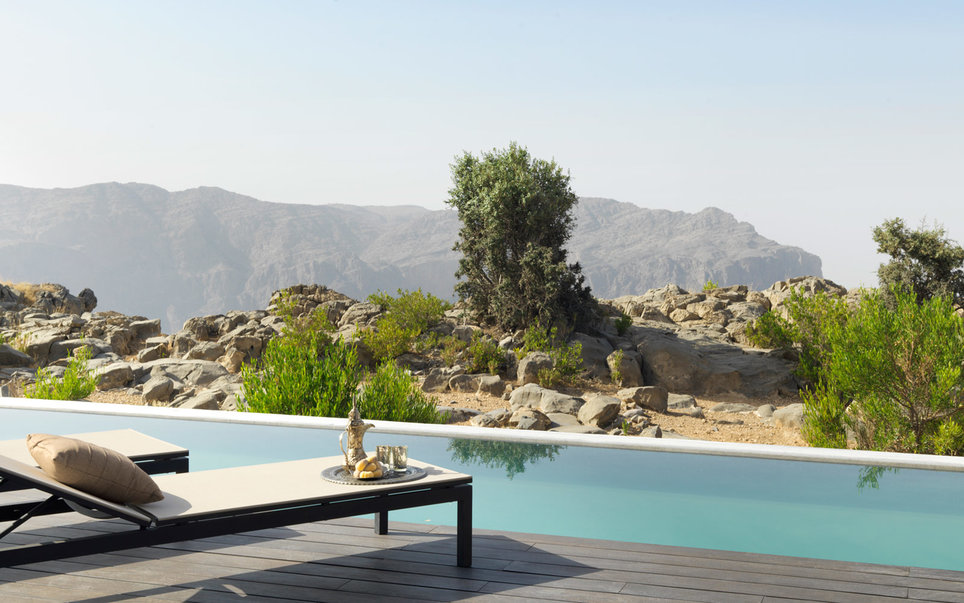 Nizwa, Oman
Skirting the rim of a canyon 6,562 feet above sea level, the Anantara is a dramatic departure from Oman'sbeach-resort circuit. The locale makes even simple pursuits—vertiginous swims in the infinity pool or dinner on a glass platform cantilevered over the chasm—thrilling. From $560.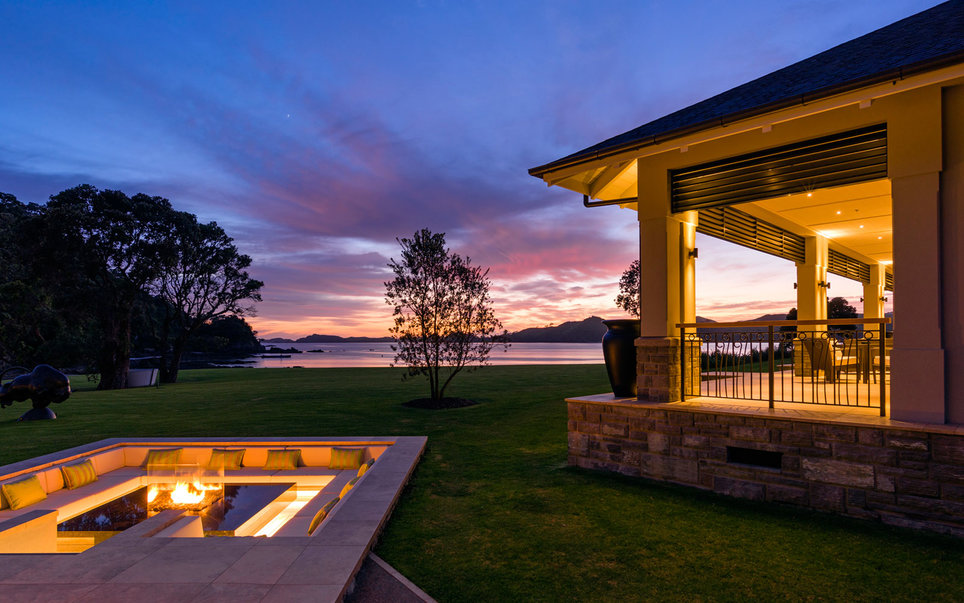 North Island, New Zealand
The setting of this resort is immaculate, from the sheltered bay to the perfectly pruned gardens. The kind of conscientious care you'll get is clear from the staff-to-guest ratio alone: 53 employees for a maximum of only 10 visitors. From $2,100.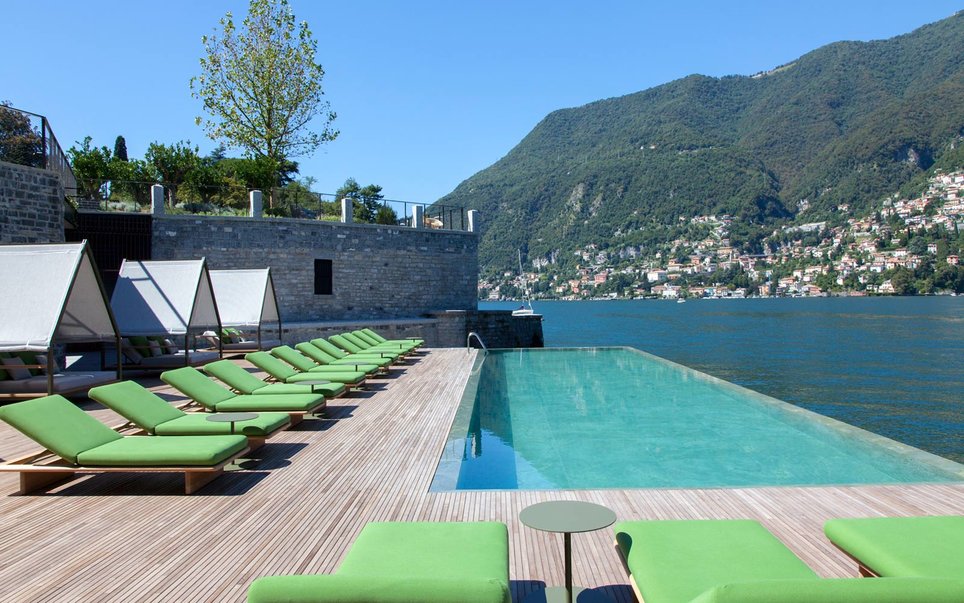 Lake Como, Italy
Il Sereno is a restrained antidote to Como's gilded grandes dames. Designer Patricia Urquiola had everything from bathtubs to uniforms made with local materials like ceppo di gré stone and Como silk. The layout puts all eyes on the water, with a 450-foot shoreline and lakeview terraces in every room. From $798.
Read more here.