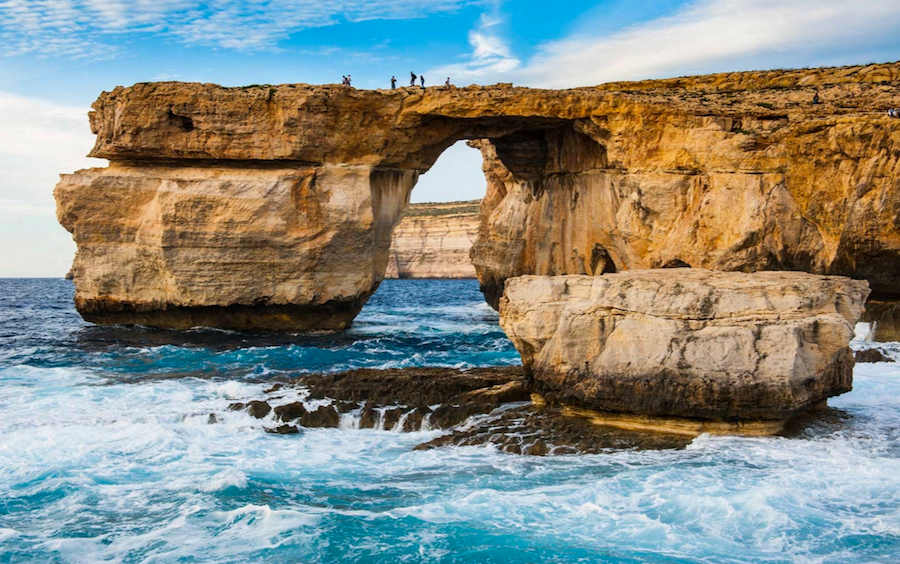 HBO's Game of Thrones is lauded for its lush world-building, and the visually stunning way production designers (and, you know, wig experts) have brought George R.R. Martin's rich, complicated world to life. Game of Thrones is, after all, a study in mind-blowing landscapes: frigid wastelands and forests beyond the Wall, the amply-treed Kingsroad, turquoise waters across the Narrow Sea, and the sunny, medieval King's Landing, to name a few.
While many of GOT's recurring sets (like the Iron Throne) are filmed at Paint Hall studios in Belfast, the show shoots largely on-location, primarily in Northern Ireland and Iceland for scenes in the North, and Croatia and Spain for the South. Cast members who have scenes beyond the Wall have been known to film in freezing temperatures, often on lands buried in feet of snow.
With such an impressive roster of medieval cities and stunning islands on their shoot list, it should come as no surprise that a GOT location tour around Europe would make for an ideal vacation. For all you travel junkies out there, we've compiled the ultimate Game of Thrones travel guide to help inspire your next trip. (This may seem obvious, but there are light spoilers ahead.)
Onward!
*Editor's Note: This post is dark and full of terrors … AKA it's full of spoilers. So, if you're not caught up on Game of Thrones, proceed with caution.
See slideshow.