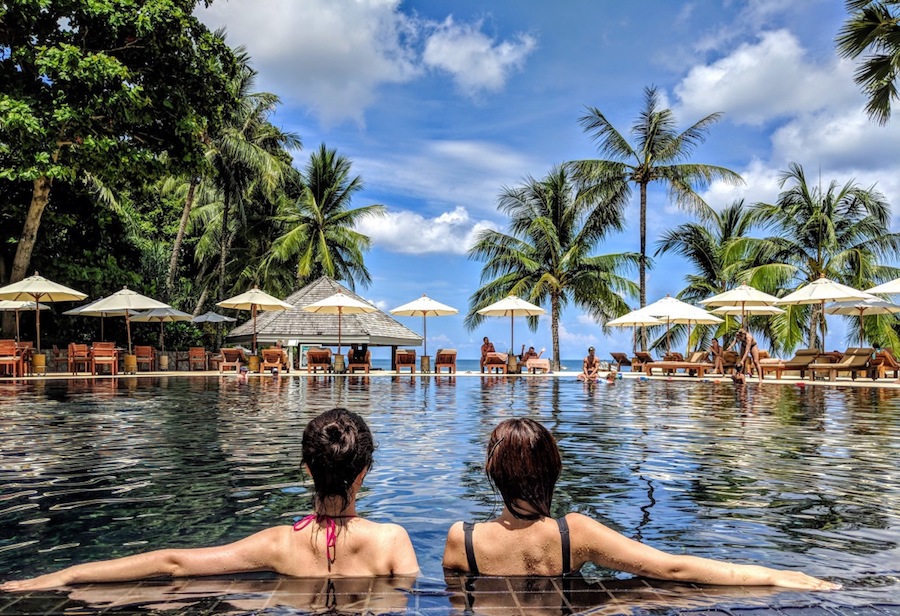 Continuing the trend of health and fitness we've seen take over the world in 2018, this year should be even more imbued with wonderful visits to some of the finest wellness-focused destinations out there. After all, there will be even more spa centers, secluded wellness resorts, and glamping paired with natural treatments in various corners of the globe, just waiting for you to rediscover your inner Zen and soak yourself in the latest health-infused trends.
Now, the following destinations seem to have the greatest health potential for 2019, so make sure to add some of them to your list, and start booking those tickets as soon as possible for another year of wellness!
1. Find your hideout in Switzerland
The sheer view of the Alps alone is enough to heal your hustle-burdened soul. However, Swiss ingenuity doesn't end at the striking views alone, on the contrary. With world-class hotels and resorts merely hours away from the main urban hotspots, you can take your pick among many wellness retreats this mountainous country has to offer.
Swim in the outdoor pool while the snow softly lands on your cheeks in the Alpina Gstaad, for example, and you'll finally understand the unity of your mind, body, and soul, and your connection to Mother Nature.
2. Say hello to Bali
It's no wonder so many yogis return to this slice of paradise year after year. In 2019, Bali remains the Indonesian epicenter of all things yogis love, and many a soothing retreat is to be organized on its very shores. You'll find any and every yoga studio and spa to be as wonderful as the next one, so brace yourself for a peaceful escape in this tropical Eden on Earth.
3. Meet the Mediterranean in Italy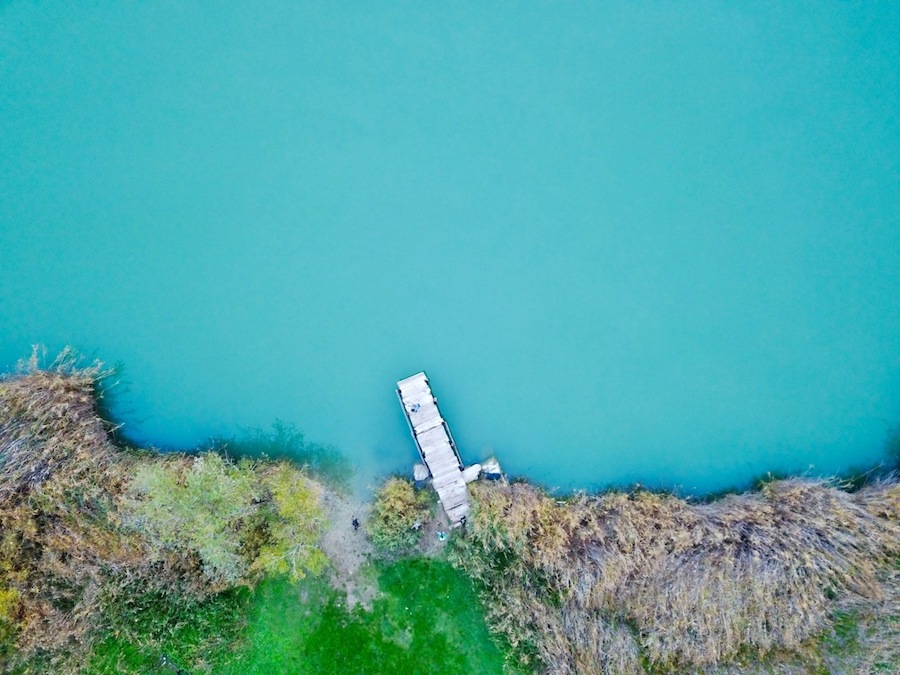 Who knew that the feisty Italian folk could reinvent the notion of relaxation and take it to a whole new level of pleasure? Well, it seems that the Mediterranean mood has a mind of its own, and their world-renowned Tuscany resorts such as Belmond Castello di Casole are sure to dazzle you into pure serenity.
4. Get lost in Hong Kong
This may be another surprise on the list, but the spirit of tranquil Asia prevails over the urban tempo that this region is known for. In fact, you'll find that every professional spa salon in Hong Kong boasts the same impeccable level of peace and quiet you'd expect from a secluded spot in the mountains. It only takes a bit of digging to discover the ones that bring the best, most relaxing rituals of Asia to the nestled nooks of Hong Kong, and you'll be all set.
5. Visit an Australian retreat
This list would be incomplete without a hop over to the Land Down Under, where they invented the idea of laid-back and relaxed. So, it makes sense to find some of the best hidden resorts precisely in Australia! Book a healthy detox holiday or an active escape in Byron Bay, and you will not be disappointed. Expect a wide array of water-based activities such as surfing, kayaking, and snorkeling, while their massages and guided meditations are also a must on your trip.
6. Enjoy the beauty of Thailand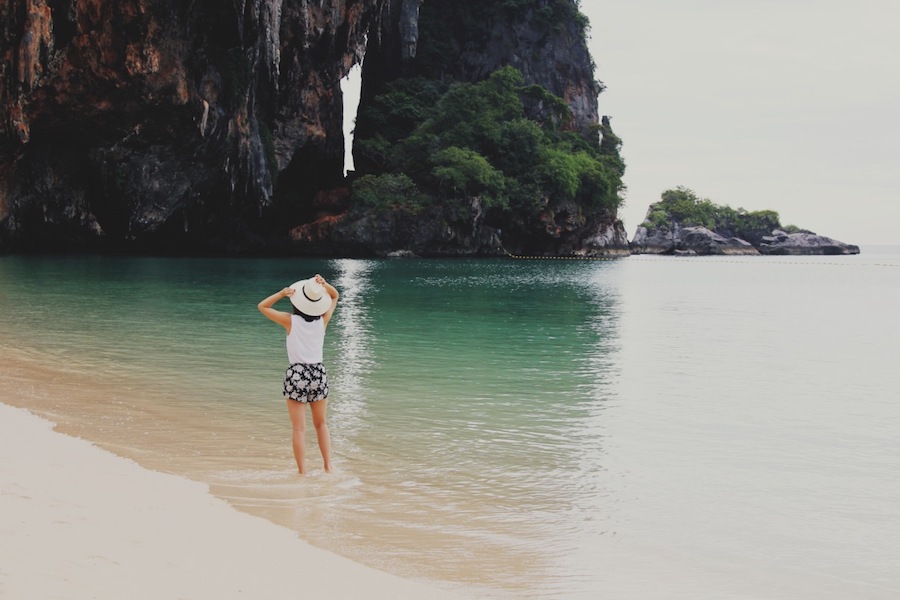 No surprises here, as Thailand has always been the land of slowing down, discovering holistic treatments unlike any other, and exotic food to tease even the pickiest foodie's palate. Cape Panwa's Amatara Wellness Resort remains one of the most sought-after in the country, although every other on offer is as majestic as you can possibly imagine.
7. Explore the hidden nooks of Greece
The people-packed islands are not the only side of this life-loving country. In fact, it's the hidden little getaways that make it so alluring to the luxury travelers of the world. The Peloponnese's Euphoria Resort is one of those less-known locations with unparalleled spa treatments, and the setting of the entire resort is as enchanting as any other turquoise-laden sunny shore of Greece.
8. California's best-kept secrets
The Golden State protects its reputation for fine dining, delightful wine, and extraordinary relaxation treatments with its many coastal retreats you can choose from. The only difficulty you'll experience is selecting just one of many Californian spots known for truly divine wellness programs.
9. Find your Zen in Portugal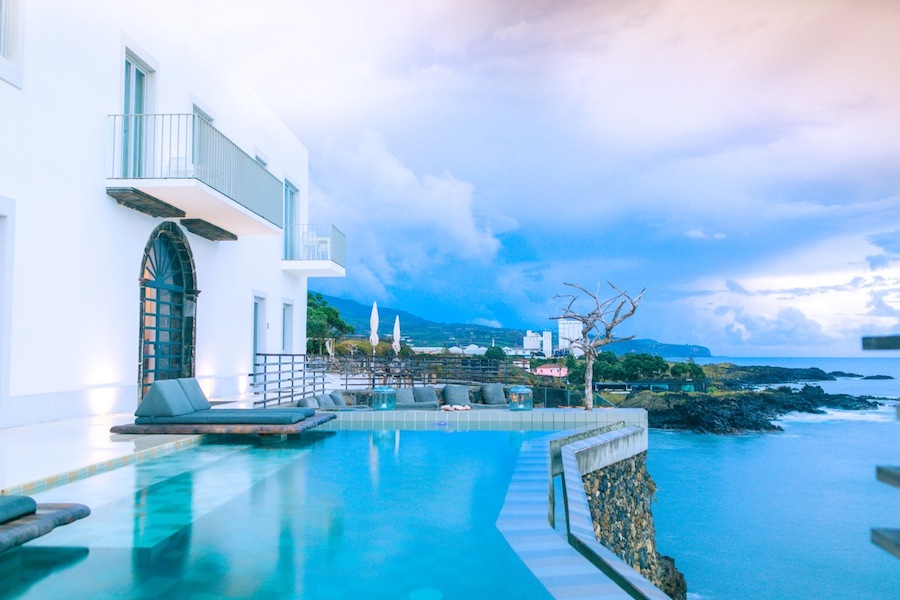 Another wine country filled with wonderful yoga escapes for the soulful, Portugal is literally brimming with destinations that will provide you with a slow-paced getaway of a lifetime. Combined with their truly unique cuisine, the backdrop of natural diversity, and a unique historic legacy, Portugal is indeed a destination on the rise for 2019, and its healthy holidays will only boost its reputation.
10. Book your getaway in Costa Rica
This Central American gem has always been the epitome of all things exotic and beautiful, and it remains one of the most popular destinations for nature-lovers. With its waterfall-laden rainforests and its mesmerizing coast, you can expect a pampering of a lifetime wherever you decide to stay in Costa Rica in 2019.
The world is chock-full of relaxing spots for you to explore, but these ten remain the most alluring ones thus far. Put them on your travel map for this year, and you'll elevate your own perception of wellness and relaxation to a whole new level of perfection!
By Peter Minkoff
Peter is a lifestyle and travel writer at Men-Ual magazine, living between Ústí nad Labem and Antwerp. Follow Peter on Twitter for more tips.