One of the best parts of being in a relationship is having a built-in travel buddy, and one of the best parts of traveling with that built-in buddy is getting unobstructed one-on-one time while exploring unfamiliar parts of the world. Whether domestic or international, a trip with your significant other almost always guarantees sharing unusual experiences and learning something new about each other, like that your girlfriend gets a rush from cliff diving, or your boyfriend can make friends with anyone despite only being able to say "Where's the bathroom?" in the local language.
It's easy to uncover sides of your partner, and maybe even yourself, you haven't seen before when you're having many first-time experiences together, and travel allows couples to access a different kind of closeness than that of regular daily life.
When deciding where to venture with your significant other, you'll want to consider which components of a romantic getaway matter most to you, from beautiful sites and adventurous activities to intimate settings and stunning views.
These 15 places should be on your radar for a mix of those elements.
Bali, Indonesia
Bali, aka the Island of the Gods, is a versatile haven with something to offer every type of couple. If your version of romance is hiking through lush greenery, monkey forests, and rolling rice paddies, you're in luck. If you think romance is dancing to DJ sets and light shows until the wee hours of morning, Bali is also known for its nightclub scene. Want to feel spiritually enlightened? Bali has countless temples and shrines to visit. And if you're all about beaches, the island's bevy of beaches range from from white-sanded shores on the south coast to the more unexpected black sand you'll see on the northern and western coasts.
While some parts of the island have maintained a pre-modern look, the island is a popular tourist destination, so it's well-equipped to accommodate international travelers looking for a romantic stay with comforts like high-end resorts, yoga classes, spas, and Australian-influenced cafes.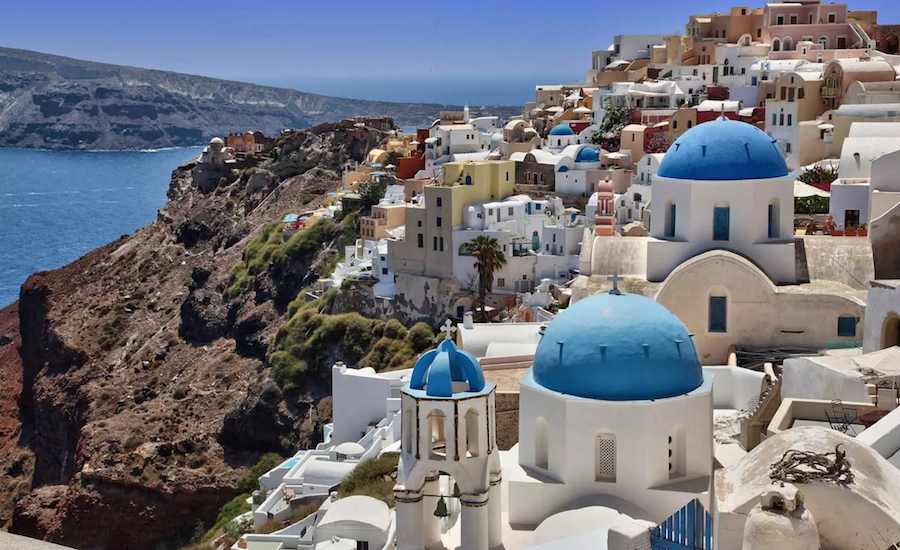 Santorini, Greece
Santorini is definitely having a moment on Instagram these days: our feeds are packed with newlyweds enjoying picture-perfect honeymoons. It makes sense, though: Santorini is a cloud-like oasis that envelops travelers in an ethereal fantasy. The romance of the island pretty much sells itself; wandering the hilly, weathered streets, you're surrounded by bright white walls and blues roofs, and in the evenings you have front-row seats to incredible sunsets. Once the sun is down, the city lights up and the houses, churches, and restaurants glow like stars.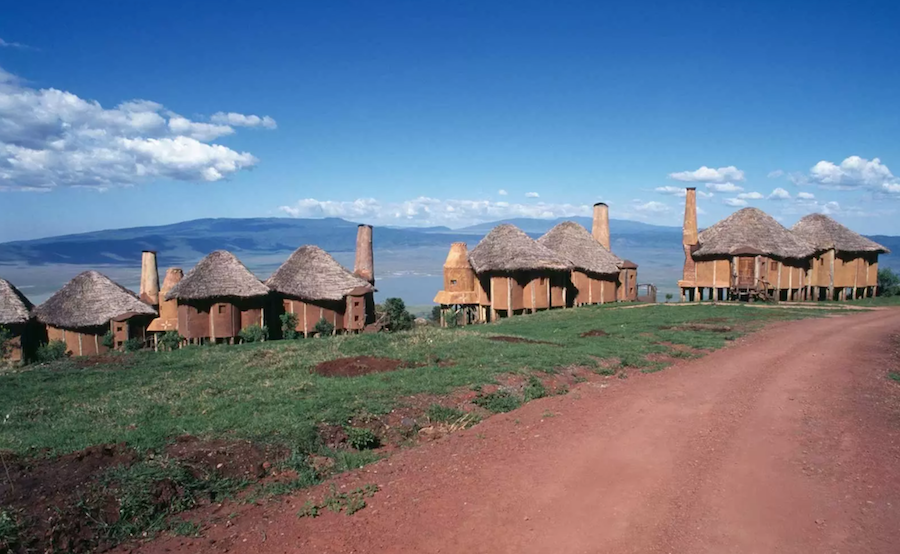 Safari in Tanzania
Aside from traveling to Tanzania to hike the intimidating Mount Kilimanjaro, many visit the country because of the incredible wildlife conservation sites and national parks. Going on safari opens your eyes to a completely unfamiliar part of the world, allowing you and your significant other to share some firsts: the first time you see a lion, the first time you drive across the African plains dotted with baobab trees, the first time you meet someone from a local tribe.
You'll definitely want to visit Ngorongoro Crater, the world's largest inactive and intact volcanic caldera. The bowl-like shape makes a natural border for the animals, boosting the chances safari goers will be able to spot all of the Big Five — lion, cheetah, rhino, elephant, and buffalo — during a tour. Serengeti National Park is another popular safari destination because of the area's mass seasonal migrations of wildebeest and zebra, large lion population, and diversity of habitats and animals.

Tulum, Mexico
Two core pillars of many romantic vacations are intimate settings and exotic experiences, and Tulum has a lot of both. You can rotate between lounging out on tropical beaches, snorkeling at the nearby "aquatic theme park," Xel-Ha Park, swimming in a natural sinkhole (or cenote), and touring the Mayan ruins, which make up one of the most intact sites of their kind. After a day packed with leisure, adventure, or both, the cherry on top will be a drink at a bar that feels more like a jungle.
Read more here.