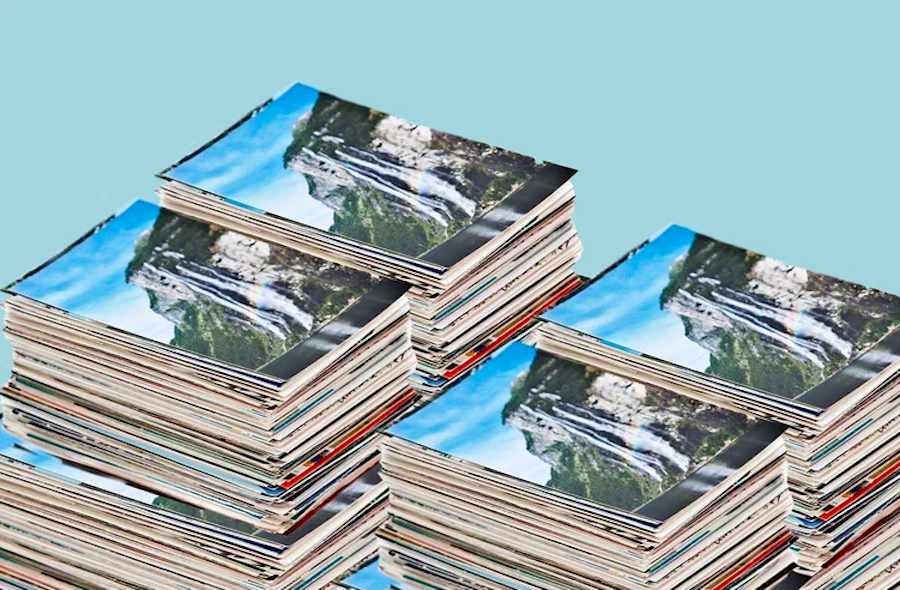 If you travel and own a camera or smartphone, it's safe to say you return home from vacation with hundreds of snapshots. Or thousands. Some destinations are just really, really ridiculously good-looking.
As for the fate of these travel photos? You'll probably continue to Instagram them for the next couple of days while you can still get away with pretending your trip isn't over. Maybe you'll set aside a few for #tbt posts on particularly dreary future Thursdays. Maybe, if you have a penchant for evoking envy in friends and acquaintances, you'll make a Facebook album, too.
But after that, all of those precious pixelated moments from family vacations, weekend getaways, and epic adventures will sit, forgotten, in a digital folder or on a hard drive. No longer.
When it comes to travel photo projects, the Internet is full of smart ideas — like paper lanterns or a photo-wrapped pencil set — and these kinds of things are lovely for when you're feeling (very, very ambitiously) inspired. For the knowingly craft-challenged set, simple prints are the way to go.
Parabo Press is a good site for beginner photo printers as it's super easy-to-use — though it's actually the sister site to both of those not-as-easy DIY tutorials. They have simple and affordable printing options and some more unique styles like black and white engineer prints or velvety matte glass ones. For your first order, you can actually get a set of 25 square-shaped prints for free, just paying for shipping.
There's also a world of options dotting the middle of the creative enthusiasm spectrum, and you'll find my favorites below. (P.S. a lot of them make great gift ideas for jet-setting friends and family.)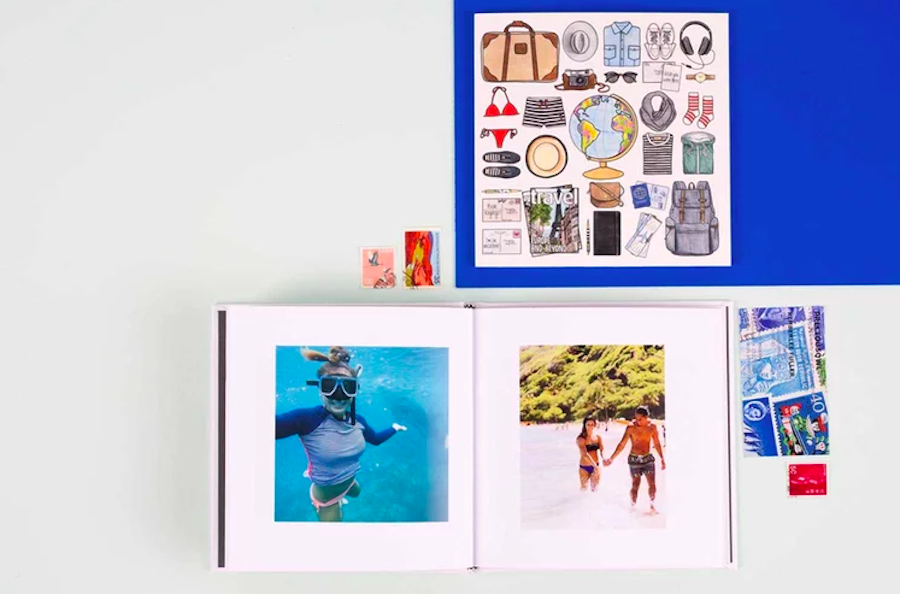 Turn your Instagram feed into an actual book
Photo books can be a lot of work, but Chatbooks makes it simple. It syncs with your Instagram or Facebook account for an effortless import. I just loaded in 138 photos in about three seconds, and they automatically arranged chronologically — one per page — with the ability to add captions and locations if I want. They also recently teamed up with illustrators to launch a collection of limited-edition, travel-themed covers.
To buy: chatbooks.com, from $14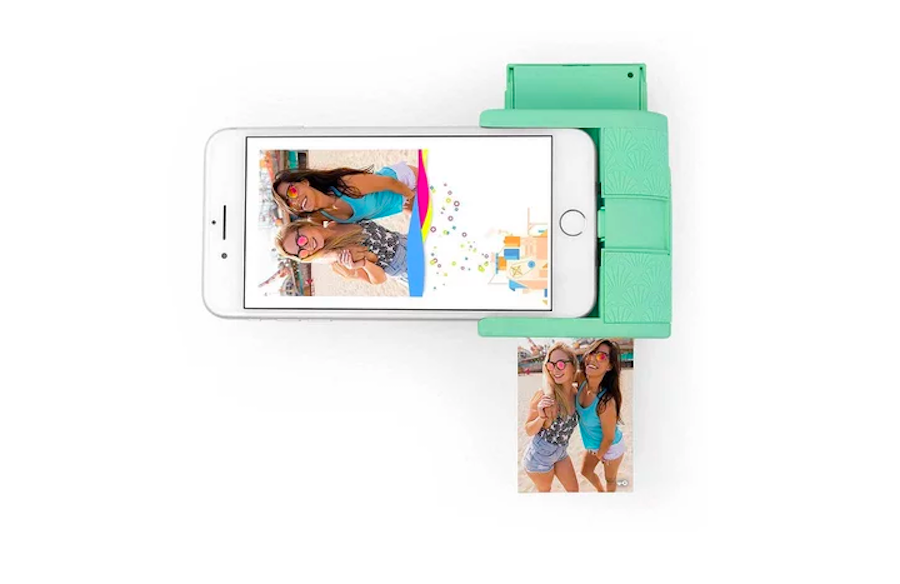 Print photos directly from your smartphone
Traveling with my Fujifilm Instax Mini is fun, but I too often found myself retaking the exact same photo on my phone because I am a visual hoarder. Enter the Prynt Pocket, a printer that plugs directly into the iPhone to print photos instantly, or you know, after a few edits and the 13 test shots it might take to find just the right angle.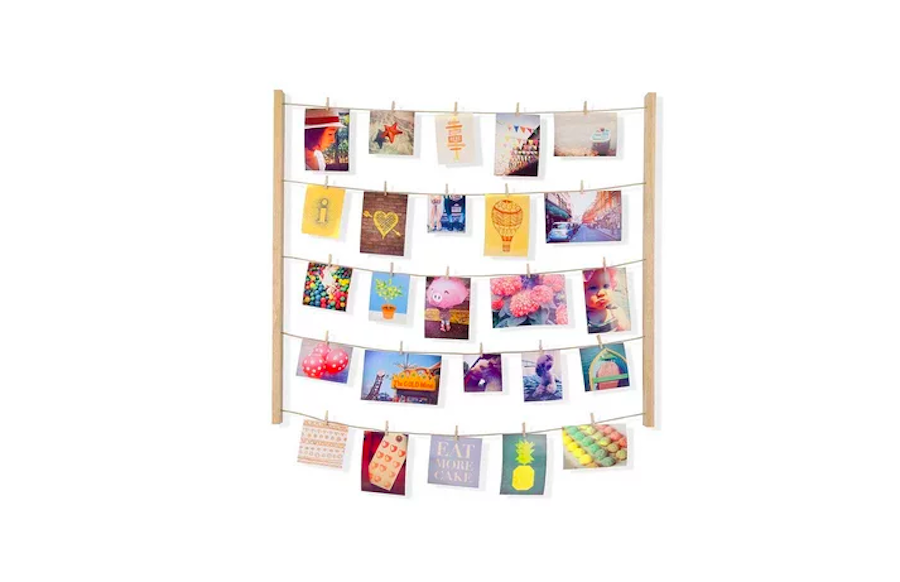 Hang them on a cute clothespin display
So now you've got a stack of three-dimensional travel memories and an empty wall. Pinterest would tell you the only logical next step involves a spool of string, clothespins, and if you're very motivated, some twinkle lights. On the other hand, this five-tiered frame is $20 at Bed, Bath, & Beyond. It's not cheating, I promise.
To buy: bedbathandbeyond.com, $20
See the rest here.