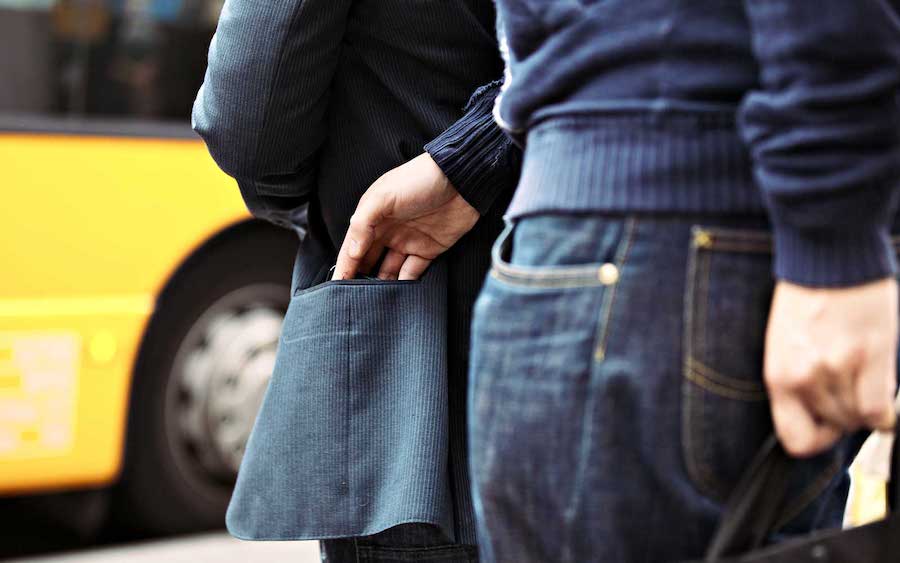 Just because something's never happened to you doesn't mean it never will.
Travel host extraordinaire Rick Steves revealed in a blog post this week that — despite an estimated 4,000 days of travel under his belt and despite never having been pickpocketed before — he was the victim of a pickpocketing scam in Paris this summer.
"It was my own fault," Steves wrote. "I wasn't wearing my money belt — a small pouch worn at the waist under your clothes. I lost my driver's license, credit cards, and some cash." Steves has previously spoken about his affinity for the (less-than-sexy but still practical) fashion item.
Steves did not detail more about his experience with a pickpocket but it's likely that it happened on one of Paris's metro lines. Thieves are known to target tourists there, especially on the Line 1 that runs along the city's most famous sites.
"My experience just goes to show that, sooner or later, if you're not on guard, wearing a money belt — or at least keeping everything properly zipped and buttoned — you'll likely be a victim," Steves wrote.
After Steves realized his wallet was gone, he returned to his hotel and canceled all of his credit cards.
In Steves' defense, pickpocketing in Paris is notably amongst the worst in the world. Last year, the city deployed an additional 5,000 police officers to protect tourists against "bag snatchers or street sellers, card sharks or people with fake petitions."
If you're paranoid about the safety of your wallet, follow Travel + Leisure's tips to pick-proofing your pockets. The best way to avoid being pickpocketed is to think ahead. As Steves wrote, "The point isn't to make your bag impenetrable, but harder to get into than the next guy's." You'll also want to make yourself and your belongings less attractive to pickpockets. Leave luxury items at home.
You should also make copies or scans of important documents, back up important digital data and make it accessible while abroad and make sure all your devices are password-protected.
If you've been the victim of a pickpocket, you should report the crime to police as if it was a robbery. Cancel all credit cards and suspend your mobile service if your phone was stolen.