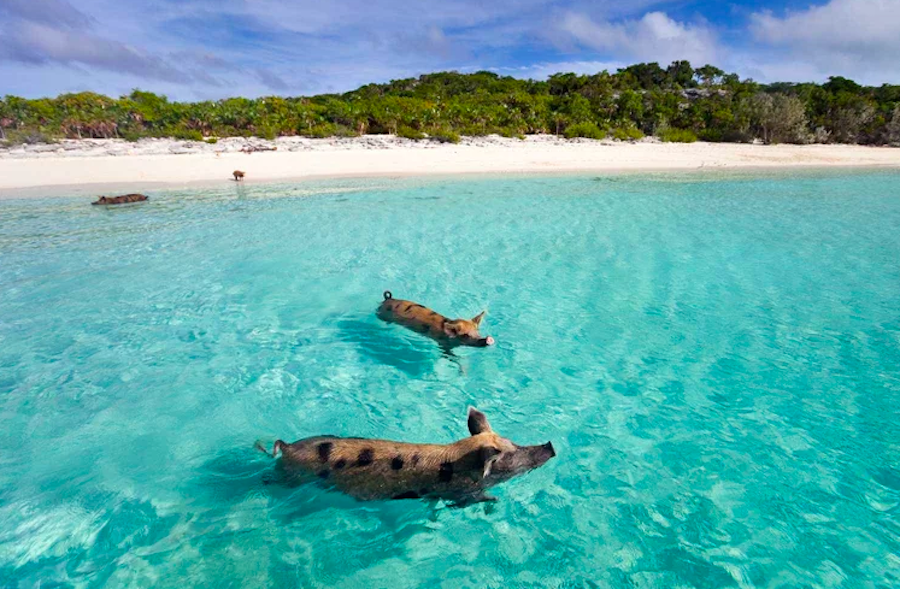 Winter is moving along, so if you haven't dusted off the skis or taken advantage of the warm outerwear you've received as gifts or bought for yourself, it's time to plan a trip to a snowy destination. Vail is not only a classic ski city with hills for all levels of skiers and lessons for those who need to refresh their skills, but it's a charming town with lots going on. Events there in February promise to be exciting and fun, even (and maybe especially) for spectators. On the East Coast, there's Burlington, Vermont on Lake Champlain's shores with a choice of local ski resorts. About four hours north, Quebec will be celebrating Winter Carnival with a variety of cold weather activities and the ice hotel will make its annual three-month appearance.
If you're getting chills just thinking about sleeping on a slab of ice, let's shift to warmer destinations. The Exumas, part of the Bahamas, will have toasty temperatures and sunny skies. The Maldives, another island locale with sandy beaches, balmy breezes, and warm water, is known for superb diving and snorkeling among its coral reefs. Closer to home for most, Fort Lauderdale will have mild weather and much to do in the midst of Florida's tourist season.
For celebrations, there's Hong Kong's Lunar New Year festivities, as they welcome the Year of the Pig with parades, fireworks, and traditional events. For one of the world's most exciting pre-Lenten carnivals, Tenerife will astound with at least two weeks of merrymaking. For visitors who might enjoy some quiet moments between parties, there are miles of stunning beaches for relaxation.
A trip to Italy is always a pleasure, and the small city of Verona would please romantic travelers, and anyone who enjoys delicious food, historic buildings, and Italian wines. Speaking of wine, we also present South Africa in February — warm, fun, and home to hundreds of premium wineries set in gorgeous landscapes. Albuquerque, New Mexico should be on travelers' lists of destinations to explore, with its pleasant February weather, opportunities to enjoy the outdoors, ride in a hot air balloon over gorgeous mountains, and learn about the native cultures of this historic area.
Think about a February getaway to one of these spots or get inspired by the suggestion of a winter trip, either to escape the cold or get right into it. Spring is coming soon upon the heels of this short month.

Verona, Italy
Set on the Adige River in Italy's Veneto region, about an hour's train ride west of Venice, Verona is a picturesque medieval city. Valentines seeking to celebrate the February holiday in a romantic locale might consider this city where Shakespeare's ill-fated lovers, Romeo and Juliet, met and professed their love. The famous balcony and bronze statue of Juliet at the Casa di Giulietta deserve at least a brief visit if only for a photo and perhaps to leave initials or a padlock on the lovers' wall. The building was featured in the 2010 film "Letters to Juliet" and in Zeffirelli's 1968 "Romeo and Juliet." From there, visitors will want to explore the 1st-century Roman amphitheater, setting for the summer opera festival and open year-round. A glass of prosecco or cocktail at a café on the expansive Piazza Bra would provide time to relax and do some people watching. Once the town's forum during Roman Times, the Piazza delle Erbe is another inviting locale with views of beautifully preserved baroque buildings, and the Torre del Gardello clock tower. For a spectacular view of the river and the city, take the funicular or hike to the hilltop Piazzale Castel San Pietro. If time allows, a side trip to Venice or to nearby Lake Garda would be a convenient and memorable addition to a romantic vacation.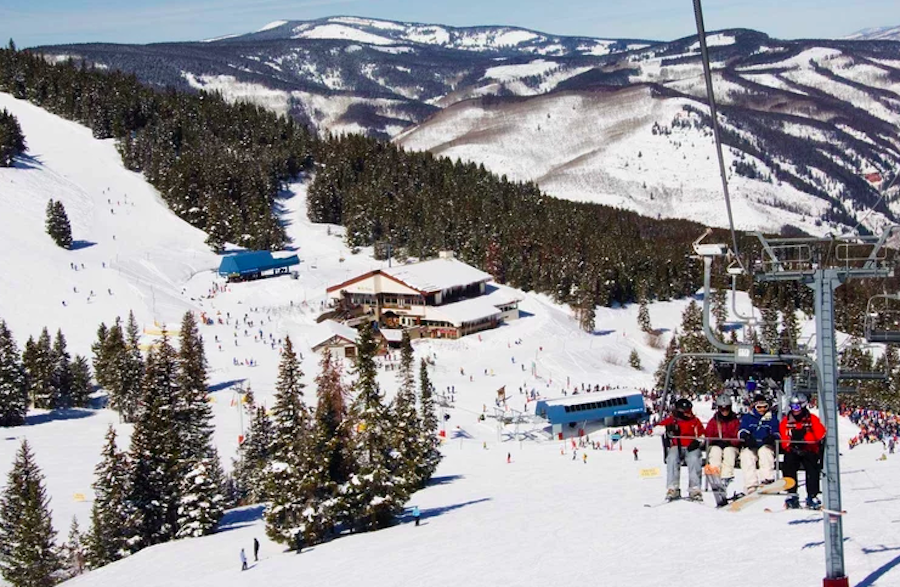 Vail, Colorado
Home of the Vail Ski Resort, one of the country's largest and most popular, Vail is located in the Rocky Mountains about 100 miles west of Denver and 30 miles east of Eagle, Colorado. A variety of terrain, generous snowfall, mountain views, and an inviting European-style town with heated cobblestone streets combine to make Vail a beloved ski destination. One of the first resorts to welcome snowboarders, Vail is home to the annual Burton U.S. Open Snowboarding Championship, to be held Feb. 25-March 2, 2019. The schedule also includes four nights of free musical performances, late night shows, parties, and other events. Vail Legacy Days, a four-day celebration of the town's history, will be held from Feb. 15-18, beginning with the Mountain Parade. Vail Village offers a variety of dining spots from casual to upscale, art galleries, and hundreds of shops and boutiques. Lodging at all levels is also available, including ski in/ski out hotels, B&Bs, resorts, and condo rentals. Vail's first hotel, The Lodge at Vail, located just steps away from the new Gondola One, has been renovated while maintaining its historic alpine chalet style. The Vail Marriott Mountain Resort is another option for a luxurious place to spend the night after a day on the slopes.
Read more.