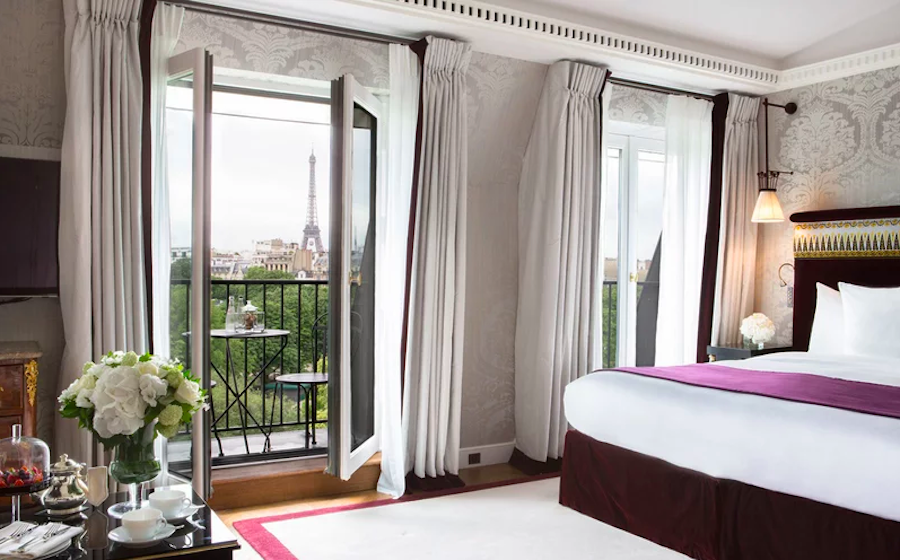 If you're considering a trip to the Continent, check out this year's list of marquee properties, as voted on by T+L readers.
Europe's city hotels are among the oldest in the world, and they continue to set the gold standard for service. But the Continent is also home to some of the most cutting-edge, design-forward properties we've seen open in years. This year's list of our readers' favorite hotels includes both, proving that whichever you prefer — old-school or new — you can't go wrong.
Every year for our World's Best Awards survey, T+L asks readers to weigh in on travel experiences around the globe — to share their opinions on the top hotels, resorts, cities, islands, cruise ships, spas, airlines, and more. Hotels were rated on their facilities, location, service, food, and overall value. Properties were classified as city or resort based on their locations and amenities.
The oldest hotel on the list? Le Meurice (No. 3), which opened in its current location on the Rue de Rivoli in 1835. Period details shine throughout, from the lavish tapestries and carpets to the antique mirrors and crystal chandeliers. "Its location and service and history are appealing," said one fan. "Was most recently given a room overlooking the Tuileries. J'aime beaucoup."
Seventy-eight years after Le Meurice opened, Le Negresco started welcoming guests along the Promenade des Anglais, in Nice. "Le Negresco is pure elegance," wrote one fan of the 1913 landmark, while another added: "Beautiful old hotel." The Hotel Maria Cristina opened in San Sebastián, Spain, in 1912. With its gilded halls and antique-filled rooms, the grand Belle Époque property (now managed by Luxury Collection) harks back to a bygone era. "What a gem!" said one fan. "We felt like we had stepped back in time to an age of grace and elegance. Exquisite attention to detail."
When the modern J.K. Place opened in Rome in 2013, it was instantly hailed as a classic. The interiors by Michele Bönan artfully mix jewel tones with plush fabrics and antiques to create an effortlessly timeless design. "Love the linen sheets and cashmere throws on the beds!" wrote a respondent. The Aman Venice, in the Palazzo Papadopoli, similarly blends Old World with New, with its Tiepolo frescoes and spa offering purifying rituals.
But who took home the No. 1 spot this year? For that, we must return to Paris. Read on to find out.
10. Le Negresco, Nice, France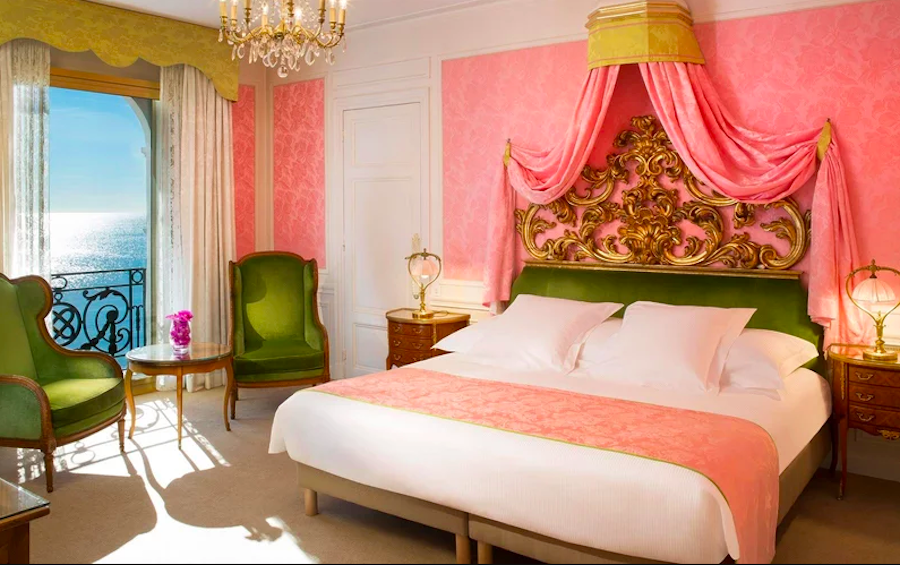 Score: 93.68
9. J.K. Place Roma, Rome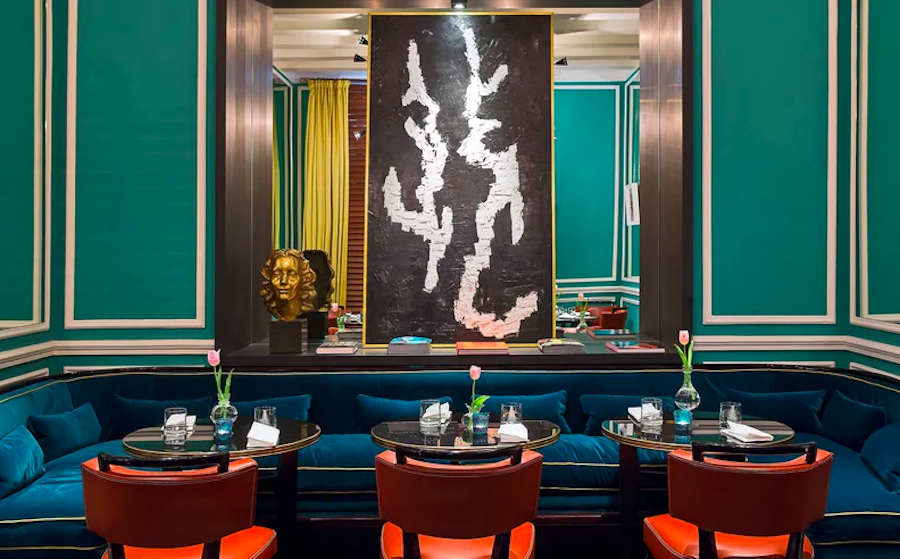 Score: 93.75
8. The Goring, London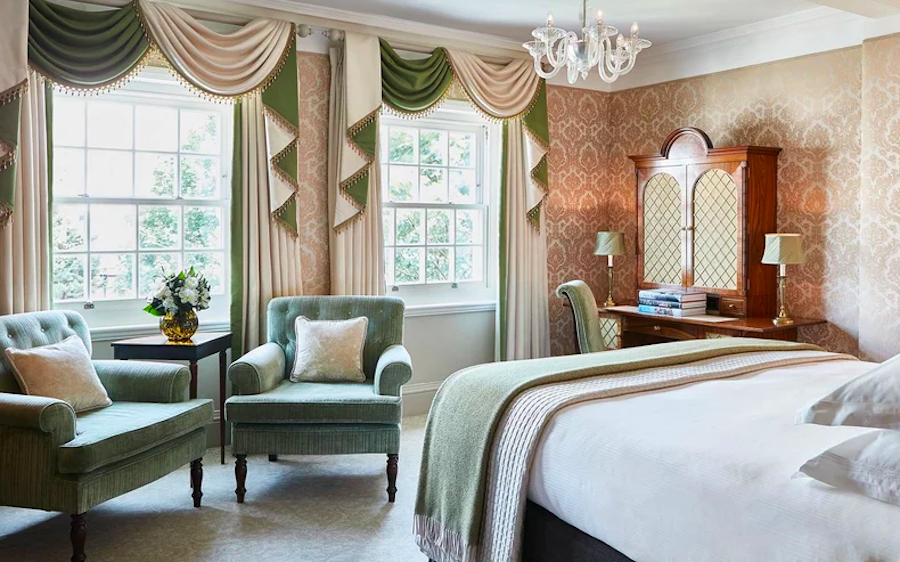 Score: 94.06
7. Le Bristol, Paris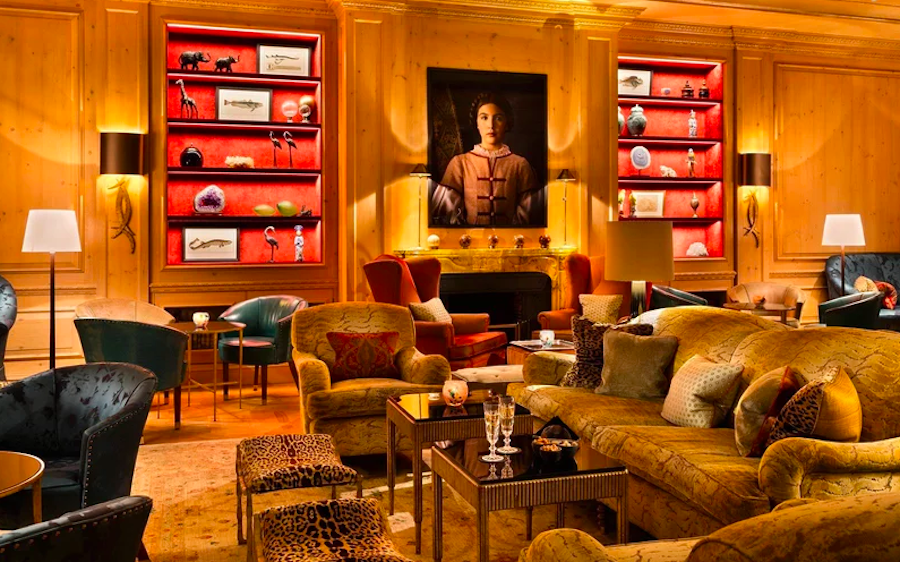 Score: 94.15
See the rest here.