We all want the day when we get married to be special, but that is hard to achieve in the same location where we live. Eloping is the best option is you want your wedding photos to bear witness that you had the time of your life. The only question is where to? If your wedding is to take place this year, we have compiled a list of the hottest wedding destinations.
The Caribbean
This is a classic. Hot tropical sea around the Dominican Republic or Bermuda provides a perfect setting for a wedding. You can have the ceremony on the beach so you and your guests will enjoy the hospitality of the locals. Not to mention exotic dishes and drinks. After the wedding, you can choose to stay a week longer and have the honeymoon there as well.
Hawaii
Ever since the end of WWII, Hawaiian Islands has been gaining popularity with tourists, mainly American ones. Today it is world class destination with infrastructure and logistics suited for a perfect holiday, or for that matter, wedding ceremony. The Big Island is especially popular with newlyweds. Rainforest and black rock volcanic formation provide the perfect backdrop for a wedding photo.
Thailand
Known as the world capital of fun, Thailand is often wrongfully overlooked as a wedding destination. It has beautiful island archipelago with pristine white beaches. Phuket is the most famous destination, but you can get hitched at any of some 1.500 islands Thailand has. For those who like the hustle and bustle, Bangkok is more suitable, with its perpetual partying and vivid nightlife. Exotic local cuisine is another reason why opt for this Southeast Asian kingdom.
San Francisco
For those who are not too fond on nature, there are many urban destinations. New York is one of them, but a city on the Western coast has been gaining popularity in the recent years. San Francisco has plenty to offers: old-fashioned streetcars, vintage rows of houses, numerous hills and the famous Golden Gate Bridge. If you want to catch the characteristic fog that forms in the Bay, then get wed in the summer.
Sydney
If Cisco is still too mainstream for you, then you might consider Australia. Not the wild outback, although it's a nice photo opportunity, but a more urban location. You can get married in breathtaking Sydney, Australia's largest city. It doesn't have to be a big ceremony, just a quiet spot with stunning views that Sydney offers plenty of.
South Africa
Africa might be too wild to be considered as a wedding destination, but there are temperate parts of it. South Africa boasts stunning landscapes of mountains, savannas, and the coastline with its pearl, Cape Town. The guests will have plenty to do: go on a safari, surf on one of the beaches, or just enjoy hiking in the local hills.
Ireland
In recent years, many Irish around the world have started returning to their home country and not without a good reason. An economic revival has had the influence on the tourism industry as well. In terms on landscapes, Ireland always had plenty to offer: urban Dublin, numerous castles, rivers, lakes, bogs and of course: the color green. You have never seen such a lush shade of emerald. Finally, the guests would love going for a wedding after-party to the local pub.
Tuscany
Italy as a whole is a dream destination for wedding planners, and its northern province of Tuscany is the crown jewel. The scenic views from 15th century chateaus coupled with the local cuisine will make the event memorable. Since Tuscany is a famous for its wines, the wedding menu should contain several sorts of it. The best timing is late summer, early fall.
Ice hotel in Sweden
Santa Claus chose to live in Finnish Lapland for a good reason. On the other side of the border, in Finland, the world renowned Ice Hotel offers a wedding venue of a lifetime. Not only is the whole hotel carved of ice, but they have an icy chapel as well. What better place to say "yes" and then toast using ice glasses. The staff does their best for the ice to be solid all year around, so you can safely fire up your romance in this breathtaking landscape.
Whether it's a tropical island, an icy kingdom, or a bold new city getaway like Sydney, your marriage must not be conventional. Choose the location you feel most comfortable with and don't forget to enjoy every second of the one in a lifetime experience.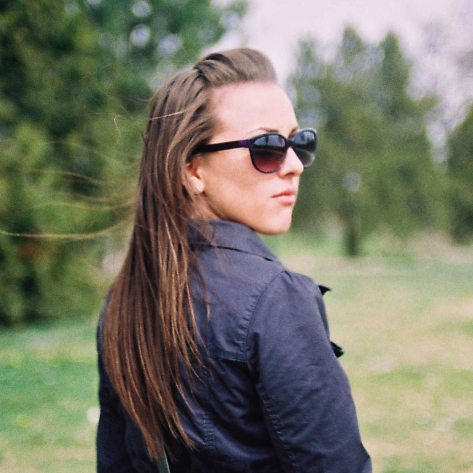 Jasmine Anderson is a lifestyle and beauty blogger and an incurable daydreamer. She loves makeup, lavender lemonade and her two cats.