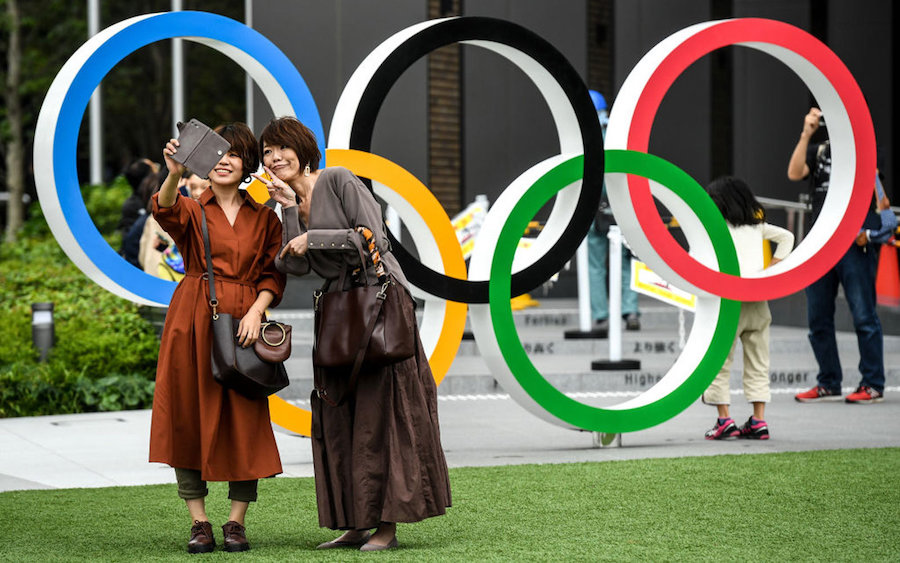 Everything you need to know about the best neighborhoods to stay in for the Tokyo 2020 Olympics.
The year 2020 may mark the beginning of a new decade, but perhaps most importantly, a new Olympic season. And while the Summer 2020 Olympics is just starting to show up on the radar of gymnastics and swimming enthusiasts around the world, Tokyo has been in preparation mode since they were announced as the host city in 2013. It's not just Tokyo hosting the Olympics—it's all of Japan, really. The farthest events, soccer and the marathon, will be 725 miles north of Tokyo in Sapporo—and baseball will be in Fukushima. Apart from those three events, the other 31 sports will happen within the region of Kanto, which encompasses Tokyo and several surrounding prefectures, the most Olympic-relevant ones being Shizuoka, Kanagawa, and Yamanashi.
In anticipation of Tokyo 2020, this guide outlines everything you need to know about the Olympic-centric neighborhoods of Tokyo. Not only did we travel to most of the neighborhoods, we checked in with Tyler Palma, Tokyo Branch Manager for InsideJapan Tours and long-time Tokyo resident for some insight into navigating the city during the 2020 Olympics. The Olympic venues have been classified into two zones: The Heritage Zone, which Palma classifies as central and western Tokyo, and the Tokyo Bay Zone, encompassing Odaiba and Tatsumi islands.
And in terms of navigating the city, Palma can't stress enough that public transit is the way to go, "especially during the Olympics when various roads and routes will be closed and causing major delays."
Travelers should expect that popular neighborhoods, restaurants, and attractions will be more crowded than usual, though Tokyo has put in a lot of effort to ensure the city will be able to handle the tourism influx. "There are monorails, underground lines, above ground train lines, trams, buses and even water buses that can zip you around Tokyo as the locals do," said Palma. "It all seems a bit overwhelming until you arrive and realize that everything is numbered, color-coded, and labeled in English."
As for accommodations, hotels are booking up faster than you can imagine. We've talked to multiple Tokyo properties that have already completely booked-out through the Olympics. That's why a neighborhood guide is critical in preparing for the games. This way, when you're searching hotel accommodations still available, Airbnb, and VRBO, you'll know exactly what 'hood to hone in on.
Here are the neighborhoods in Tokyo (and the surrounding prefectures) you'll want to eat, sleep, and hang out in during the 32nd Summer Olympics, which kicks off on July 24.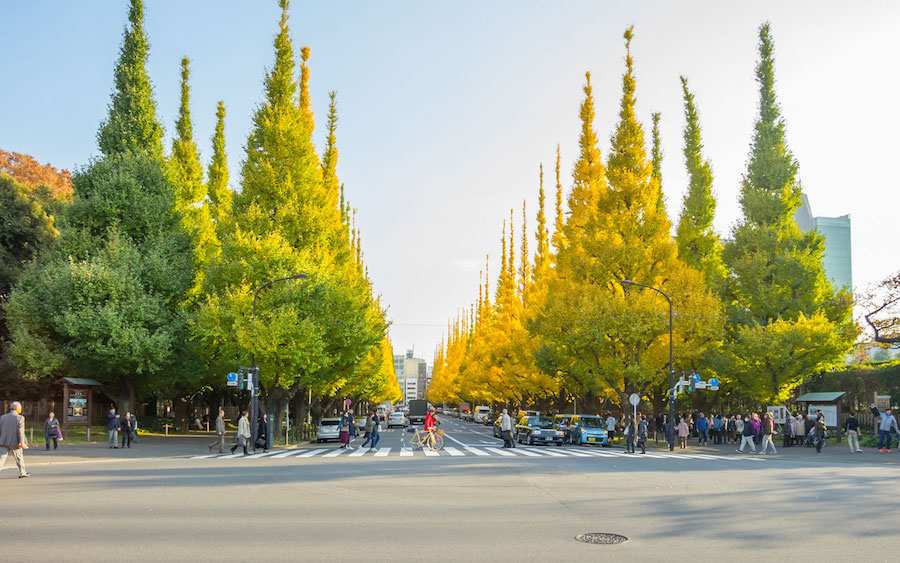 Gaienmae
What to do: Walk Icho Namiki Avenue to see the ginkgo trees. Their leaves turn completely yellow in late November, but the tree-lined street makes for a good Instagram moment at any time of year. You can also visit Aoyama Cemetery, which may sound bleak, but is actually a stunning park as well, reminiscent of touring Père Lachaise in Paris or Hollywood Forever Cemetery in LA. In Gaienmae, you're also walking distance from Omotesandō, a beautifully designed, upscale shopping district for the avid international (window) shopper.
Olympic happenings: Gaienmae is perhaps the prime neighborhood to stay in for the Olympics because it's home to the Olympic stadium, which of course hosts opening and closing ceremonies and serves as the general Tokyo 2020 epicenter. Across the street from the Olympic stadium is the Japan Olympic Museum, which just opened in September 2019 and chronicles not only Japan's Olympic history—they hosted the Winter Olympics in Sapporo in 1972 and Nagano in 1998, and of course, a summer games in Tokyo in 1964—but also highlights Olympic contributions from around the world. The museum also includes a VR experience wherein visitors can try to swim, surf, or stick their landing like Olympians. Admission to the museum is ¥500 for adults and free for kids high school-aged and younger.
What to eat: Try La Coccola, a Japanese-Italian fusion restaurant—which is a big thing in Tokyo, by the way—on the second floor of a Gaien Nishi Dori (Street) building. Also worth popping into is Obanzai Hachiya, a spot that closes for the night when they've run out of food on their meticulously curated 10-item menu.
See the rest here.