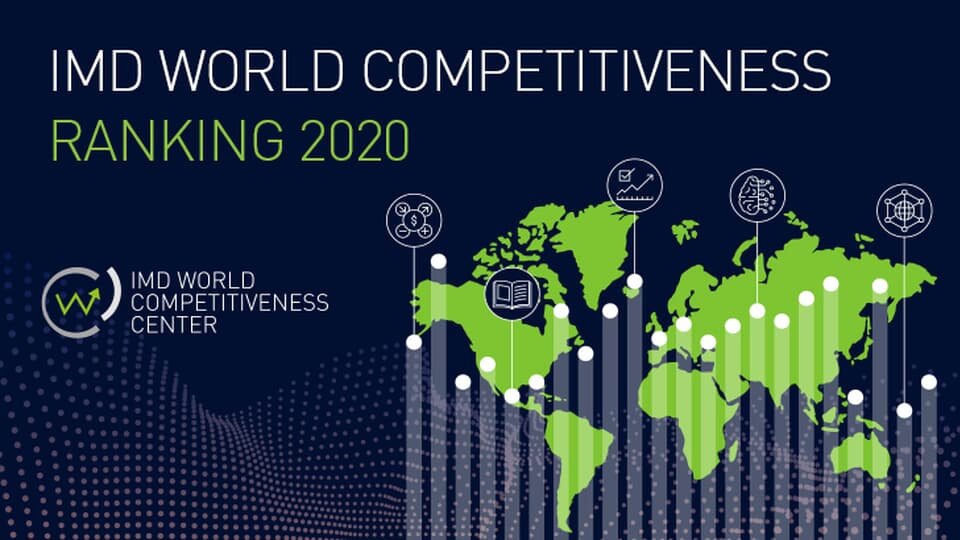 The Czech Republic has for a second consecutive year ranked 33rd in Swiss research group IMD's World Competitiveness Ranking. The country again ranked highest among the Visegrad Four countries, ahead of Poland (39th), Hungary (47th) and Slovakia (57th), which dropped four places.
The annual rankings measure "global economies and their ability to generate prosperity", according to IMD's website. The 2020 results, which ranked the performance of the economies of 63 countries in the world, are a combination of hard data gathered in 2019 and survey responses from earlier this year.
The IMD does not release detailed information on the individual countries analyzed and ranked but notes economy's that "competitiveness cannot be reduced only to GDP and productivity because enterprises also have to cope with political, social and cultural dimensions".
For the second year in a row, Singapore tops of the World Competitiveness ranking. Second place went to Denmark, followed by Switzerland. The United States dropped from 3rd to 10th place. China finished in 20th spot, down six places.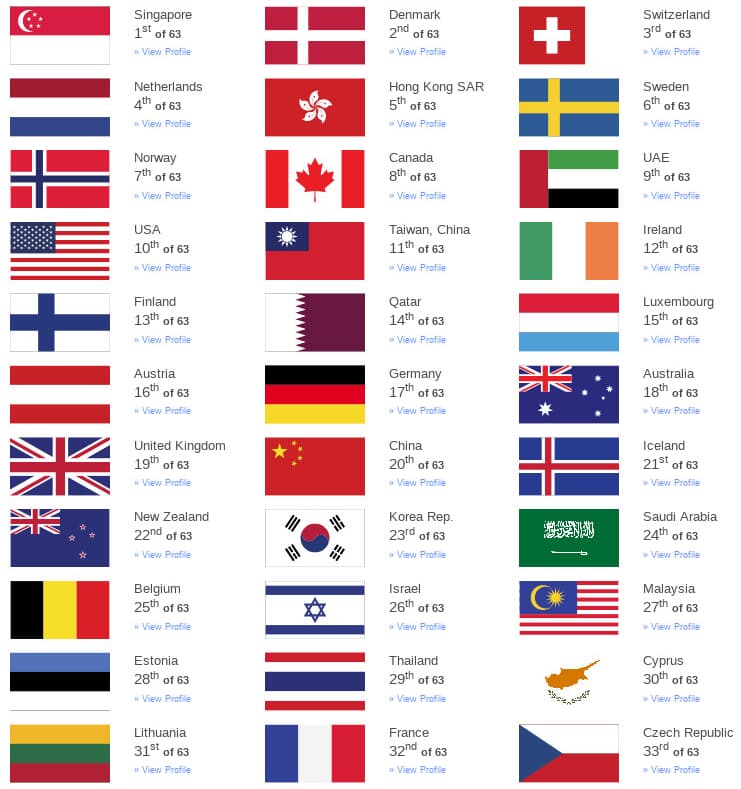 Read the rest of the article here.
Source: radio.cz
Picture source: IMD