This year's Future Port Prague will open the question of ethics in the field of artificial intelligence, among other topics, and ask how to define the relationships between humans and machines
Artificial intelligence (AI) and its role in the area of robotization and technologies, and related topics – how to define and solve ethical questions of a technology which will play a key role in the lives of people in the foreseeable future. Artificial intelligence has already changed entire disciplines – in healthcare it helps with diagnosing diseases including cancer; it is the central technology of autonomous transportation or even in the management of whole cities. It is estimated that within ten years AI enhancement will be an absolute must in most expert professions. However, although the benefits are unquestionable, it is necessary to initiate a transparent debate in the area of ethics as well. Currently, the EU Commission is discussing an EU Parliament's Resolution regarding whether robots should obtain a legal status of a so called 'electronic person'. It is a result of the expectation that artificial intelligence will experience a massive entrance into all areas of human activities in the future, including personal life. And that is the reason why Ethics in Artificial Intelligence is one of the main topics of Future Port Prague 2018 – an international festival and conference on the future, which will be open for public this year again in Pražská tržnice (Prague Marketplace) in Holešovice, in September 6–7, 2018.  
"I believe that it is necessary to start a sensible discussion on the topic of ethics in artificial intelligence. Ethics in machines is beginning to become a huge new discipline, as big as Blockchain has become," says Nell Watson from Singularity University (USA), a leading world expert on AI, machine intelligence and the relationships between machines and humans
This year's Future Port Prague will host an international expert symposium focused on ethics in the field of artificial intelligence. Nell Watson, the supervisor and co-organizer of the symposium, is inviting leading world experts and influencers in the area of ethics and machine behavior, robotization, simulation of emotions and relationships between machines and humans. The invitees include such names as Wendell Wallach, Louis Rosenberg, Francesca Rossi, Max Tegmark and Stuart Russel, Steve Omohundro, Ben Goertzel and David Hanson from Hanson Robotics.
"The combination of Machine Intelligence, Blockchain and Machine Ethics creates new and revolutionary ways of organizing society and building trust between individuals and institutions. It could bring about a tremendous growth in human welfare in the next decade – if we do it right," says Nell Watson, who would like to use the symposium to move these topics beyond the boundaries of research centers and bring them closer to society and the public.
"Touch the Future" 
Future Port Prague 2018: Conference / Festival / Workshops 
Future Port Prague 2018, similar to last year, is bringing influential persons from all around the world, as well as live presentations of future technologies – drones, autonomous and electric cars, mixed reality, robots for both industry and personal use, smart technologies and news focusing on the future of energy and healthcare.
Following the first year's success, the festival and expo Future Port Prague will be expanded to two days and a larger area. The one-day Leaders Conference will be now accompanied by follow-up practical workshops, which will allow the participants to get practical and deeper understanding of specific toppics. The whole event is shaped in the spirit of its motto "Touch the Future" – innovations and technologies are not only discussed, but they can be literally touched there.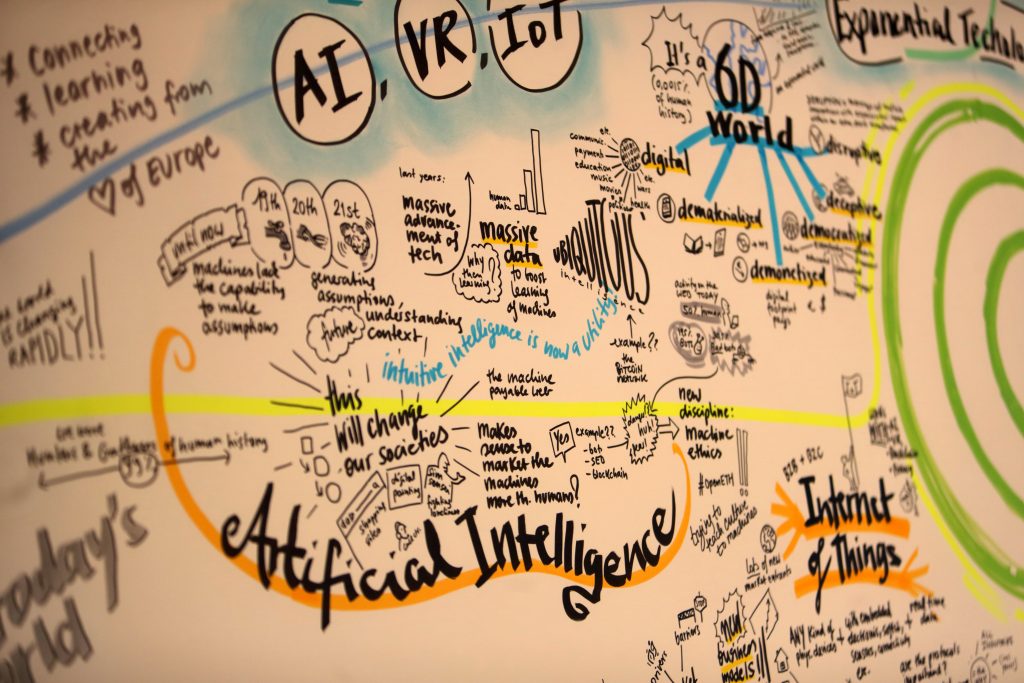 "We had a bold mission last year – to create a platform which would bring together a unique mix of top international experts, visionaries and hundreds of innovative companies, with the objective to present a living picture of the exciting development of new technologies and to show these to people up close," says Martin Holečko, CEO of the Festival and co-founder of Etnetera Group. 
The following topics have been selected as the main areas of exponential technologies for this year:
Artificial Intelligence
Future of Mobility
Mixed Reality
Blockchain (New)
Smart Technology
Future of Manufacturing
Future of Energy (New)
Future of Healthcare
Future Port Prague will again welcome dozens of speakers from all around the world this year. The following experts have confirmed attendance so far: Dr. Anita Sengupta – NASA cosmic engineer and vice-president of Virgin Hyperloop One, a company of the world-famous billionaire Richard Branson; Charlie Fink – American futurologist, Forbes correspondent and former vice-president of Disney and AOL; and Dr. Larry Sanger – Wikipedia co-founder and Everipedia CIO.
The Festival will present over 150 exhibitors from top world innovative companies, from start-ups to technology giants. As usual, the Future of Mobility will be a strongly represented section. Apart from the novelties such as the futuristic water taxi Seabubble, Prague is also looking forward to the return of the autonomous bus Navya, which will offer the visitors a ride this time around.
During the whole event, the participants of the Conference and Festival will now be able to enjoy practical Workshops presenting how to start using the technologies and methods of exponential leadership.
"Technological progress of the next twelve months will move as much forward as it did over ten years just a few decades ago. Considering such speed of advancement, there is no time to waste. Future Port Prague will not only offer you an updated overview of the trends and impacts of technologies, but also motivation; you will learn about specific steps suitable for your company or organization and get in touch with experts who can help you with the application of exponential technologies," adds Holečko.
The Future of Cities, the Future of Play and even the Future of Humans, together with the Future Jobs trade fair and other events will supplement the main program
Apart from the main program, Future Port Prague will introduce additional sections such as the Future of Play, focusing on technologies in the area of toys and fun, and the Future of Cities which will present plans for using modern technologies in public space. Also last year's concept of the Future of You is going to be expanded, exploring the impact of technologies on humans from the perspective of education, labor market, family and society. Another new element of this year's Festival is the trade fair of job opportunities in the field of modern technologies – Future Jobs.
Under the umbrella of Future Port Prague, a range of meetings will be held where the key international speakers and the supervisors of the Festival's sections will discuss visions for the Czech Republic in the areas of mobility, energy industry, healthcare and manufacturing with influential persons of Czech business, representatives of state administration and municipalities, as well as with other experts.
The main partners of the Festival are Škoda Auto Digilab, Deloitte, Google, and Etnetera Group.  
Follow Future Port Prague:
www.futureportprague.com | facebook.com/futureportprague/ | twitter.com/FuturePortPRG
#FPP18