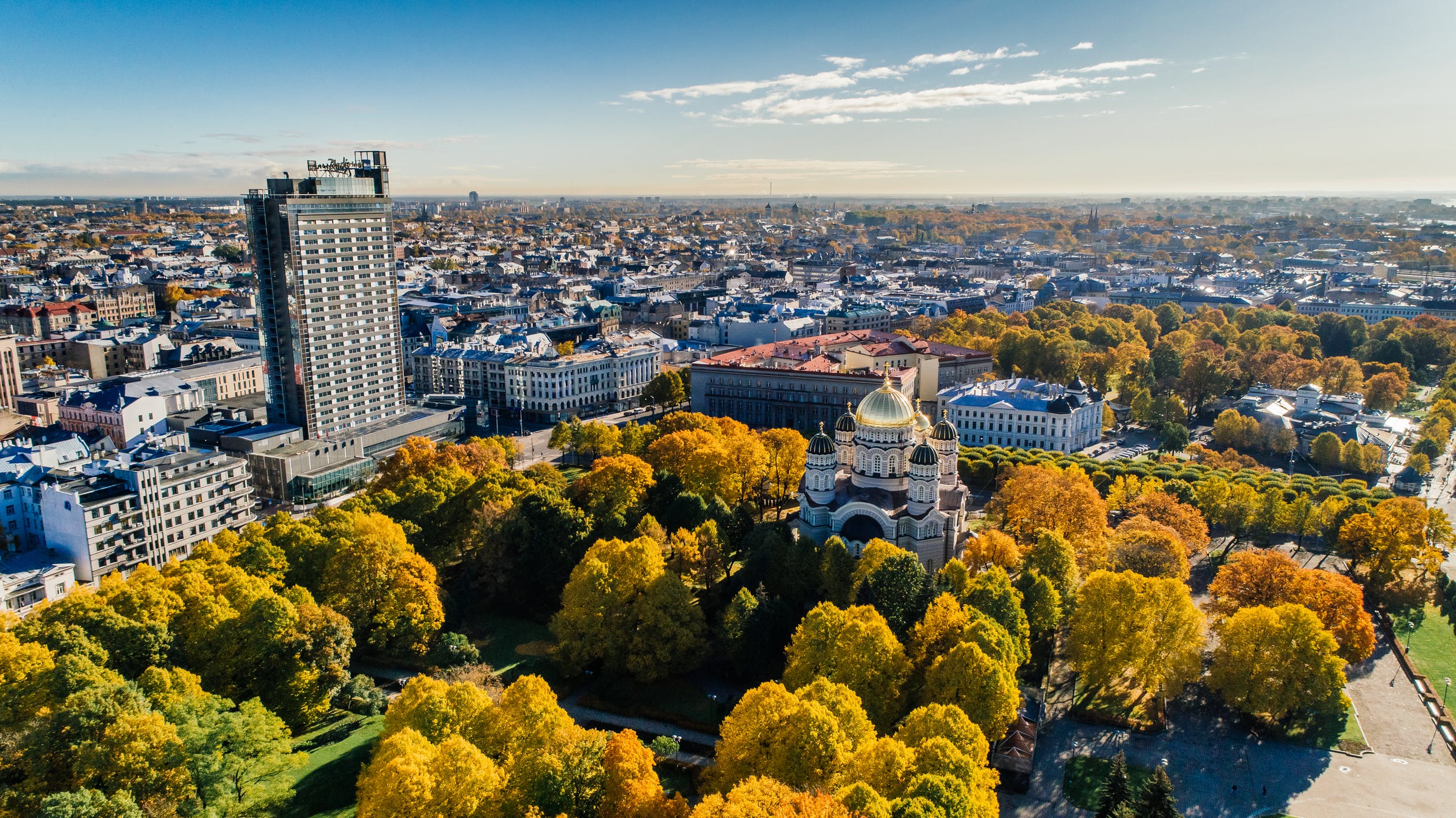 The Czech real estate market – in certain segments – can provide good returns for investors, says UBS Global Wealth Management in its latest analysis.
Despite current turbulence, the real estate market in Central and Eastern Europe (CEE), including the Czech Republic, enjoys good prospects
Office space and industrial real estate with a special focus on logistics are among the most appealing segments; retail and residential markets are more challenging for investors
The Czech Republic (specifically Prague) has one of the most attractive return rates for office space across Europe
Zurich/Prague, 27 April 2020 – Real estate markets in CEE countries have been popular for the past decade. Foreign investors directed 13 billion EUR to the region in 2019 (an increase from 9 billion EUR in 2015). The Czech Republic has proven to be an attractive destination for them, since it attracted the second largest share of investment in the region (25%). It follows Poland (with 45%) and ranks ahead of Hungary (at approx. 15%). The capitals of these countries, which include Prague, were among the top 15% most liquid markets globally in terms of cross-border real estate investments. Plus, it is also worth noting that the rapid growth in transaction volumes in the CEE region stands well above the overall global trend with room for further growth, because CEE property markets still constitute only a small portion of global investment volumes. Findings in the UBS GWM report indicate that international property investors will remain interested in this region.
"In these volatile times, diversification is more important than ever. With Central and Eastern European real estate expected to slightly outperform continental European property investments, we are seeing an attractive investment opportunity in these markets in the context of a well-balanced portfolio," said Caroline Kuhnert, Head Global Wealth Management for Central and Eastern Europe, Greece and Israel.
The region is attractive for investors due to several factors. First of all, returns here are significantly higher than in Western Europe. According to MSCI data, average returns for the whole region in 2019 were over 10%. For comparison, this indicator was below 6% for more Western European markets on average.
Exchange rates are also beneficial for real estate investments in Central and Eastern Europe. Given the possibility of using an investor's own currency to finance the investments at historically low rates, the increasing stability of the local exchange rates against the euro have also contributed to the attractiveness of the region. And despite the recent decline of the Czech crown and the Polish złoty due to the global epidemic, UBS GWM expects them to appreciate in the coming quarters. This should herald a return to a more stable currency situation.
Finally, the improving political and economic stability of the countries in the region should be noted. It is noteworthy especially in the context of their economic growth, which is higher than in Western Europe. Average growth in the Czech Republic, Hungary and Poland was, according to UBS, almost 4% in 2019. And although UBS expects a recession in 2020 (2.5% on average for these three countries), they also expect a rebound in 2020 to a growth level of 3%. This should result in a rising demand in 2021 which, in turn, would increase demand for space in specific segments of the real estate market.
Due to these factors, UBS considers investment in office and industrial real estate (with a special focus on logistics) in Central and Eastern Europe attractive. For example, the prime yields for newly bought office spaces in Prague were 4.25% on average. In Western Europe this factor is approx. 3%. The UBS GWM report also notes that vacancy rates have been consistently falling in CEE markets. Prague currently has the lowest share of vacant offices is all three capital cities mentioned in the report. That number fell from 16% in 2015 to below 5% in 2019.
When looking at the industrial segment, the report found that industrial prime yields have converged strongly in the region, but remain higher than in Western Europe. Investors can earn about 5.5% in Prague; whereas, the yield rate stands at 4% in Germany according to JLL figures from 2019.
In the residential sector, Prague had the most expensive property prices in the region, with a cost per square meter running at 3,000 EUR on average. Moreover, yields on residential real estate are lower than in Polish or Hungarian capital cities, at less than 4%. On the Czech market, price growth has outpaced wage growth, and the affordability of modern urban housing has decreased. Due to the current lockdown, the report anticipates that the residential market will slow down this year. Afterwards, UBS analysts expect positive price growth to return, but it will grow at a slower pace than before. Growth in residential real estate prices will likely shift to cheaper suburban locations. The retail segment, from a UBS perspective, has a less beneficial risk profile and with poorer prospects.
Despite uncertainties caused by the fight against COVID-19, Central and Eastern Europe, from a UBS perspective, is an attractive market for investors interested in real estate. UBS expects that this attractiveness will not be impacted in the long-term, even in case of a recession in 2020.
Media contact:
Brady Clough, Southpaw Productions s.r.o.,
e-mail: clough@southpawpro.cz,
mobile: +420 777 723 599
Ondřej Hampl, ACCEDO Czech Republic Communications s.r.o.,
e-mail: ondrej.hampl@accedogroup.com,
mobile: +420 775 132 199