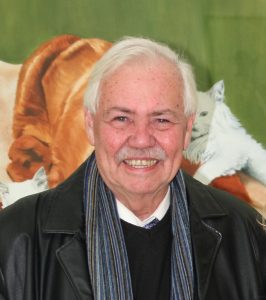 Dear readers, followers, business partners and supporters of the Czech and Slovak Leaders Magazine,
Thank you very much for all support expressed to us during the Covid-19 crisis. I was deeply touched. My team and I understand this as a proof of going in the right direction with our activities.
I hope that you stayed safe and healthy during the pandemic and I am pleased that our lives and social activities are becoming adjusted to a new reality. I also hope you have been enjoying the on-line coverage, weekly newsletters and special editions that prepared for you, both as an inspiration as well as a review walking down the memory line of our activities and engagement in society.
Now, we are pleased to announce a new project. Leading photographer, Jitka Tomečková, joined by our Chief Interviewer, Linda Štucbartová will launch a new project, featuring a new series of interviews with Women Ambassadors.
While rules for big events are still tight, the visibility is needed more than ever. Contact us for special conditions of being featured in our newsletter or the printed magazine. I am sure there are many stories of successful businesses either engaged in helping the society or coming up with innovative solutions to fight the pandemic as well as stories of personal growth and development during the hard times. All these can be shared with our readers. Let us know.
Now it is the right time to communicate your next plans, strategic steps or new directions. Again, make use of all our platforms to successfully restart your businesses. We have prepared special schemes under the headline "be visible now and pay later".
For more information in English, please contact me personally at benke.aikell@czechleaders.com.
For information in Czech , please contact our esteemed Editor-in-Chief Lenka Koenigsmark at lenka.koenigsmark@czechleaders.com.
With the upcoming summer, I wish that you truly find your personal and business life thriving and blossoming again.
Benke Aikell
Your Publisher