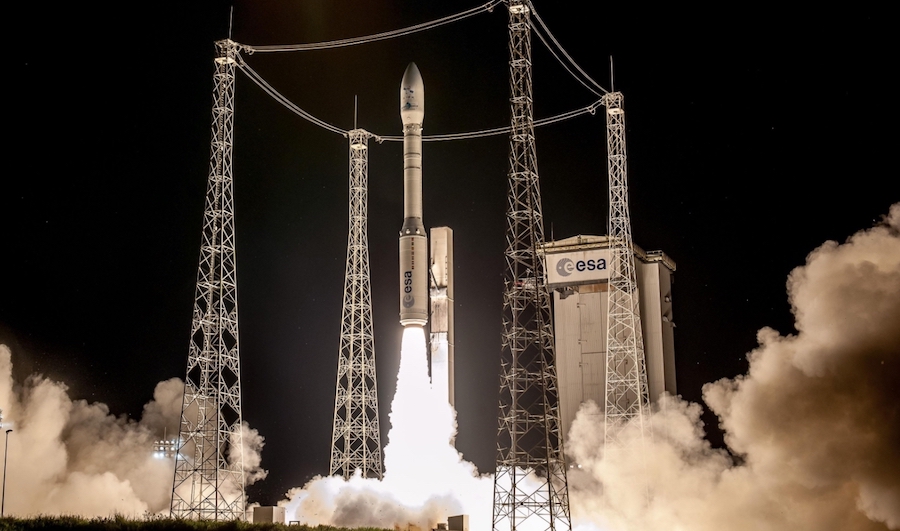 A year after the release of its first MOHAMMED VI-A satellite, Morocco launched a second satellite from the Guyana Space Center on 20/20 November 2018. This will make Morocco one of the few countries in Africa to have a set of satellites for Earth observation at a very high resolution.
The MOHAMMED VI-B satellite and the MOHAMMED VI-A satellite will be supervised by Moroccan engineers and technicians who have completed long-term training both in Morocco and abroad.
Satellite data and views will be used in particular in the following areas:
Cadastre and cartography: topographical cartography of the whole territory of the state and its regular updating, cadastral work, especially boundaries and land surveys, …
Agriculture: Addition of agricultural land by thematic mapping, soil fertility assessment, crop status diagnosis to improve and optimize farmers' performance, the cartography of irrigated areas, monitoring of agricultural results, …
Water resources: identification of surface waters and wetland mapping, monitoring erosion of beaches and quantification of water volume in lakes and dams, …
Construction and public works, transport: control of structures and linear constructions, tracking the progress of constructions, location and optimization of transport routes, …
Forestry: mapping of forest tree species and updating of forest counts, mapping of burned forest areas, …
Mines and geology: geological mapping of mine deposits and assessment of their extent, analysis of geological structures, exploration of minerals, …
Communication networks: a creation of updated cartographic databases for visualization of road and railway networks, …
Linking to major projects: mapping major projects and monitoring progress in their implementation (solar power plants, wind farms, dams and other infrastructure projects), …
Urban planning and development: monitoring urban and peri-urban development, control of unhealthy housing, ground plans and urban planning, land use mapping and desertification monitoring, …
Oceanography and coastal zones: support for the use, governance and integrated management of oceanographic and coastal areas, assistance in the creation of territorial long-term plans and plans for the use of coastal areas, …
Natural Disasters: Assistance in the case of natural disasters, mapping of affected areas, floods, fires, earthquakes, invasion of grasshoppers, …
Border and coastal surveillance: coastal zone adjustment, land use change analysis, the environmental impact of ports, illegal migratory flows.