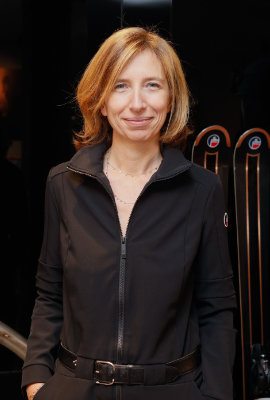 A family dispute cost Sophie Lacoste and her family the famous fashion company with the crocodile. But today she sees it in a positive light: together with her brother, she bought the ski brand Fusalp thanks to the Lacoste exit. In an interview with herCAREER, the business women and board member of Fusalp talks about her lessons from the sometimes painful past and about her strategy for the future.
"When you run a business, you always have trouble and many fights to fight. But at the end of the day you realize that nothing was so bad that you couldn't get through it. That's what I want to keep in mind. Today I can more easily look at the problems of the company in a joyful state of mind.", Sophie Lacoste says in the interview with herCAREER.
In her keynote speech "Joy at work and why we should fight for it" at herCAREER on 17 September 2021, Sophie Lacoste will report on how her experience enables her to promote joy at work for herself and others – even in difficult times.