In the context of the upcoming Czech Presidency of the EU Council, representatives of both chambers of the Czech Parliament met with members of the Conference of Presidents of the European Parliament in the Liechtenstein Palace.
The parliamentary delegation was led by its chairwoman, Markéta Pekarová Adamová, while chairman Miloš Vystrčil led the senate delegation. President Roberta Metsola arrived in the Czech Republic as the head of the representatives from the European Parliament. The debate focused mainly on topics that will accompany the upcoming Czech presidency, namely the consequences of the Russian war in Ukraine and the resilience of the EU in all respects.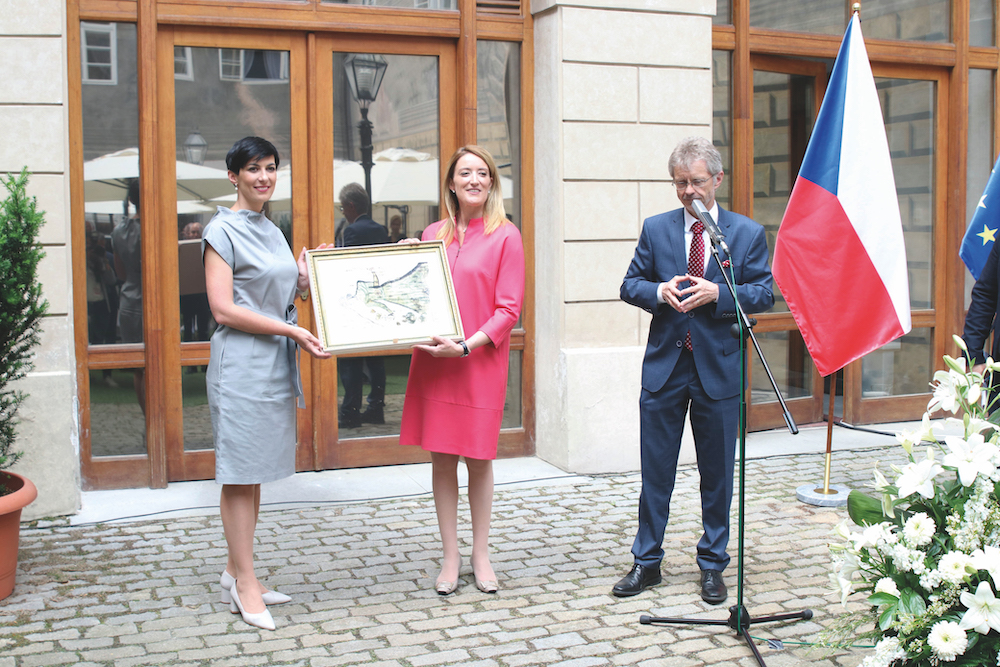 Among other things, the Speaker of the Chamber of Deputies, Markéta Pekarová Adamová, has stated that the priorities of the Czech presidency include energy security, the defense of free institutions, getting rid of dependence on Russia, the Eastern Partnership, and the possible expansion of the European Union."The strength of the European Union was, is, and will be the ability to cooperate despite mutual differences. It is the ability to overcome these differences that makes us stronger and more competitive. This is also related to openness towards other states that share similar values and that can expand our diverse European family in the future," said Speaker Adamová at the end of the joint meeting.
"If today we are facing a war in Ukraine or if we are threatened by the fact that our energy or food security is not ensured, then there are reasons for this. European civilization and the European Union work well and live in relative prosperity precisely because we pay attention to the basic values on which the EU stands, and which are the basis of our life. It is important that free elections work everywhere, and that we have independent institutions. If we are talking about energy security, then concerns about energy prices increasing are due to the fact that we have become too attached to totalitarian systems and thus violated our basic values," said Senate President Miloš Vystrčil in his speech. At the same time, he thanked the European Parliament for Russia's access to the attacked Ukraine and the suspension of the investment agreement with China. He ended his speech with the message:"I wish us to survive the period when the Czech Republic will have the honor of being the country holding the Presidency of the European Union, together and stronger."
During her speech, Roberta Metsola emphasized the importance of this first official meeting within the Czech Presidency. According to the President of the European Parliament, digitalization, energy prices, inflation and related social and economic impacts will also be key topics in the coming months, when the Czech Republic will preside over the Council of the EU.
Text: M. Zisso; Photo: Archive