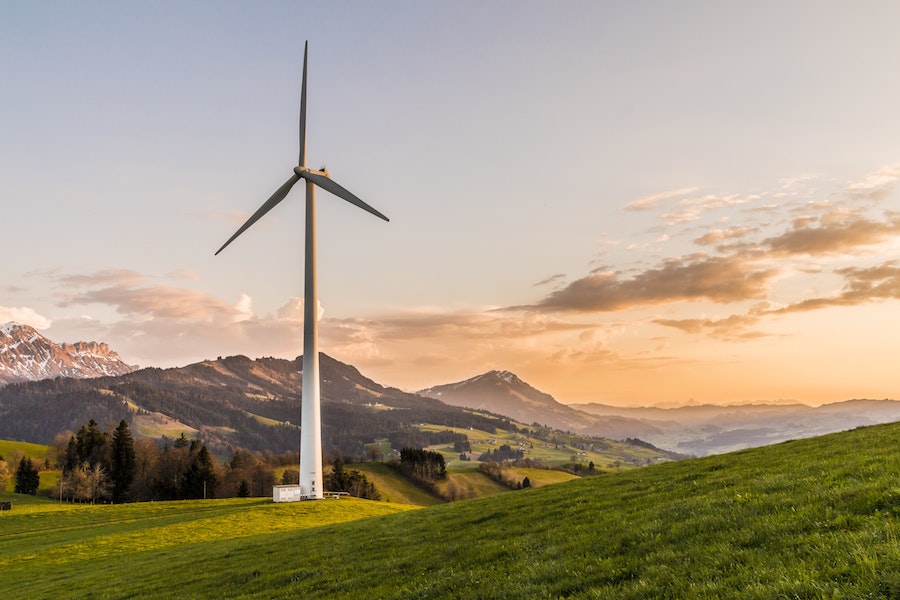 Solar power is starting to dominate the renewable energy market according to the International Energy Agency (IEA), but wind power is also experiencing a boom. Experts from the Czech Academy of Sciences believe that it could produce up to a quarter of the power consumption in the Czech Republic by 2040.
The IEA expects renewables to overtake gas and coal as the primary source of world energy by the year 2025, with wind power being an important component. Furthermore, the price of energy from this source is likely to get cheaper as technologies and markets develop further.
Currently, there are 200 wind turbines in the Czech Republic. Altogether they are capable of producing just 1 percent of the nation's energy consumption. However, their number is expected to grow significantly in the coming decades, says David Hanslian from the Institute of Atmospheric Physics at the Czech Academy of Sciences, who presented his study on the subject to the Chamber of Renewable Energy and the Czech Wind Energy Association earlier this year.
"By the year 2040, wind power could account for 10 to 25 percent of energy use in the Czech Republic, provided that we see a simultaneous rise in consumption."
Read the rest here.
Authors: Tom McEnchroe, Štěpán Sedláček, Zuzana Marková