The Speaker of the Chamber of Deputies, Markéta Pekarová Adamová, opened the 4th annual Youth Conference on the Chamber floor. It is a project initiated by the European Union and organized by the Civil Society Forum of the Eastern Partnership. Its goal is to achieve a closer cooperation between the EU and Armenia, Azerbaijan, Belarus, Georgia, Moldova, and Ukraine. This was the first event held in the Chamber of Deputies during the Czech Presidency of the EU Council.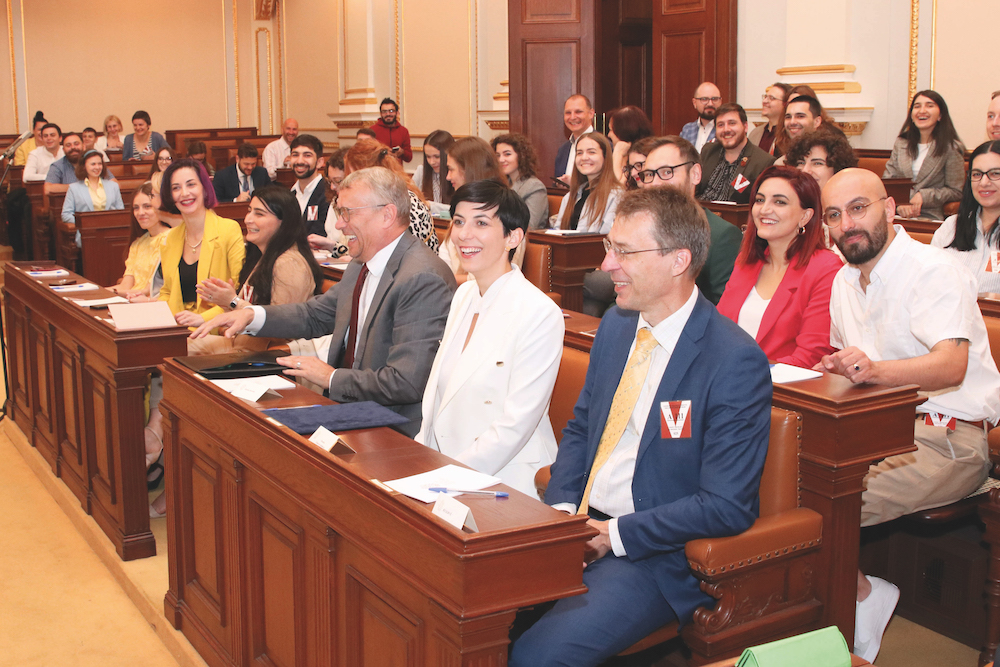 Its participants are active young people from Eastern Partnership countries and EU member states. The main topic of the conference was the role of young people in the restoration of democracy and its defense against threats in times of crisis.
"The role of young people has proven to be absolutely essential in the transition to democracy in our country. I consider the support of their efforts to develop civil society in the countries of the Eastern Partnership to be a practical fulfillment of Václav Havel's legacy," said Speaker of the House of Representatives Markéta Pekarová Adamová.
"Moldova and Ukraine recently gained the status of candidate countries of the European Union. However, the family of EU member states is open to all who profess and promote the values of freedom and democracy. I am convinced that, as future leaders, you will also contribute to this in your countries," concluded Speaker Adamová.
Text: M. Zisso; Photo: Archive