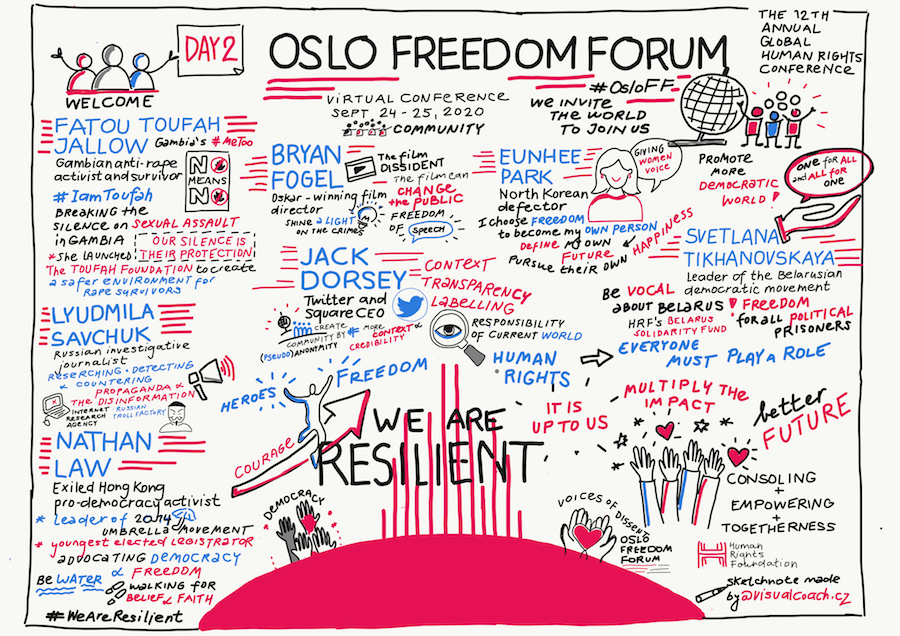 On September 24 and 25, the Human Rights Foundation hosted our first-ever virtual Oslo Freedom Forum, an impactful and high-caliber conference that brought together activists, policymakers, journalists, philanthropists, technologists, and human rights defenders to discuss and debate the best ways to promote freedom and challenge authoritarianism.
Thousands of attendees tuned in from more than 100 countries to listen to incredible stories, participate in panel discussions, and learn more about the fearless work these activists do to stand up to dictatorship and promote freedom around the world.
Our magazine was represented by Linda Štucbartová and Marcela Janíčková, who made some graphics about the event (see below).