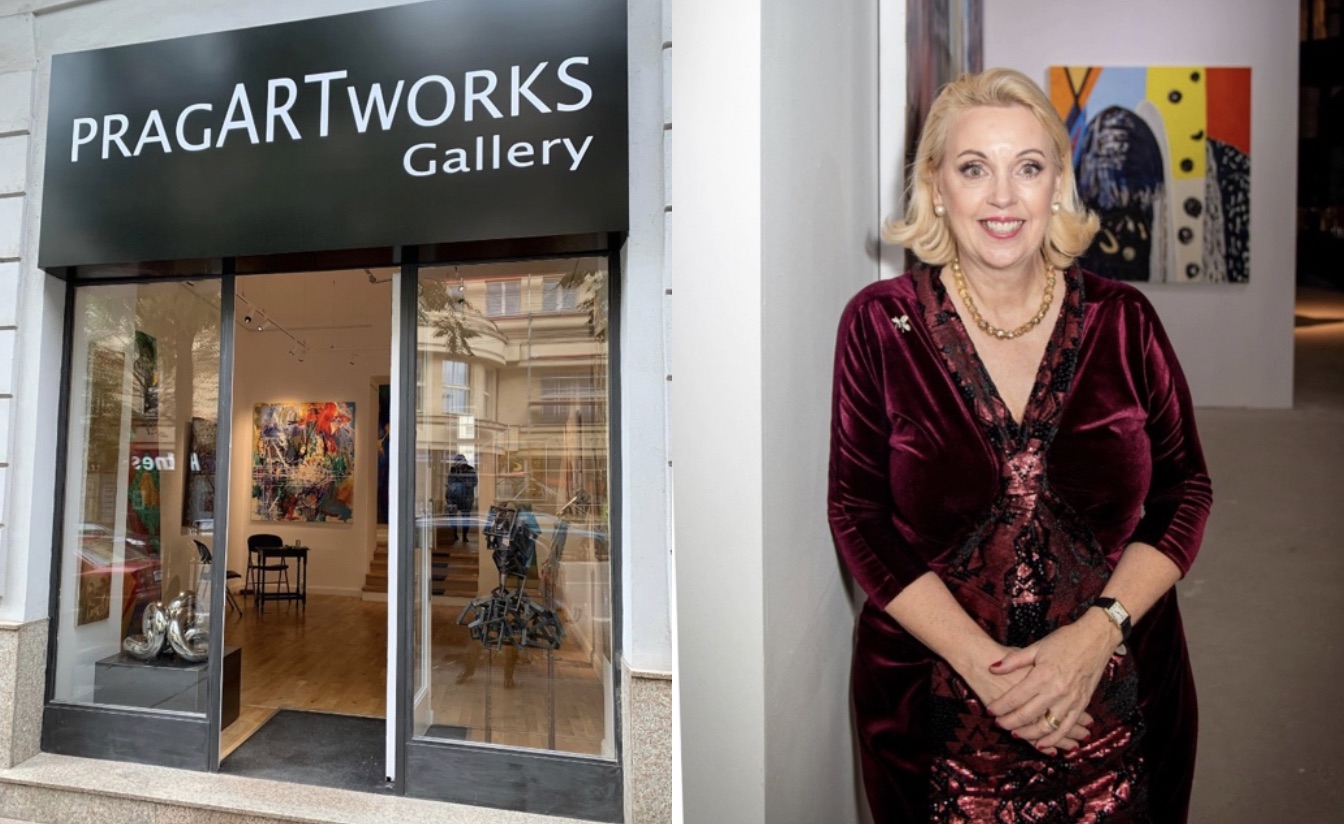 As we collectively face the uncertainty ahead due to COVID-19, it is clear to me that art plays such an important role in our lives. The recent events have forced us to spend more time in our homes, apartments and studios, wondering in many cases, how we are going to spend the rest of days under quarantine, until we can hopefully go about our normal lives again. Speaking to many art lovers and collectors, everyone seems to be appreciating their art hanging in their homes and they are enjoying having the time to admire the pieces they have or dream about pieces they would like to have one day.
My life with art started a long time ago. I remember buying my first piece of art in my mid-twenties and 35 years later, I am happy every day to admire my collection. It started piece by piece: once a year I treated myself to something that caught my attention and followed my intuition that it was the right piece for me. I am particularly thankful for a gallery owner in Montreal, who let me pay by installments, it was an expensive piece at the time. I did not buy because it was an established artist or because I was told the piece would gain in value over time, but simply because I had a connection with it and appreciated it.
I urge you all at home to take the time, to admire the pieces that you have at home or imagine a piece you would like in a room with space available. For me, a home can be a refuge, a cocoon, a peaceful haven where one can feel safe and at peace. I have always been lucky to be surrounded by lovely art, wherever I have lived. Having art at home should be something to lift your spirits, your soul and your morale.
So many people are intimidated by contemporary art and often express their lack of knowledge or understanding about it. I always share the same advice; if you are attracted to a piece of art and you like how it makes you feel, don't ask any other questions and get it. There is too much complication about art interpretation. One should connect with a piece of art; its colour, its composition, its movement and the overall feel should speak to you. If it does, then it is worth it to study the artist a little more and understand their point of view or what they were thinking when they were painting or creating a piece.
When I opened PragArtworks Gallery last year, I followed my own advice and decided to represent local Czech art that I had a connection with. This was also reinforced by the relationships I had built with the artists I started to represent. I am proud of the #50 painters, sculptors and photographers I represent since they range from their notoriety and medium. I am happy to represent well known and established artists such as Pavel Roucka, Vaclav Blaha and Milan Chabera but also up and coming artists and young art school graduates.

As an art lover and supporter first, I cannot help but think of our local artists, who have been deeply affected by this ever so difficult situation. Many have shared sad stories of upcoming exhibitions delayed indefinitely, new gallery openings cancelled and complete loss of possible income this year, and that, only after five weeks into this impediment. I cannot help but wonder how to turn it around and give hope to an upcoming artist who will not have many guarantees for the rest of the year.
The positive out of this situation will likely offer an opportunity for creativity and innovation in the field of art. It will provide opportunities for many to reinvent themselves. I know the artists at PragArtworks are working hard at their studios and taking advantage of this time to create and innovate. Many of them have been busy during this period and are eager to share their new works.
At PragArtworks, our job is to connect you with the art and artists of our time and place, and although our gallery is closed for the foreseeable future, we will continue our mission online. PragArtworks is a showcase for a number of Czech Contemporary artists whose work I most admire and I firmly believe should reach a wider audience. My website was created in order to easily view art and promote local Czech art.
There has never been a better time to acquire a piece of art and surround yourself with something beautiful in your home. Whether a poster, a painted canvas, a glass piece, or a sculpture that is available at every price level. So my advice and main takeaway out of all this is to go online, do virtual museum tours, explore art galleries and dream a little about what you can put on that white wall of yours to raise your spirits!