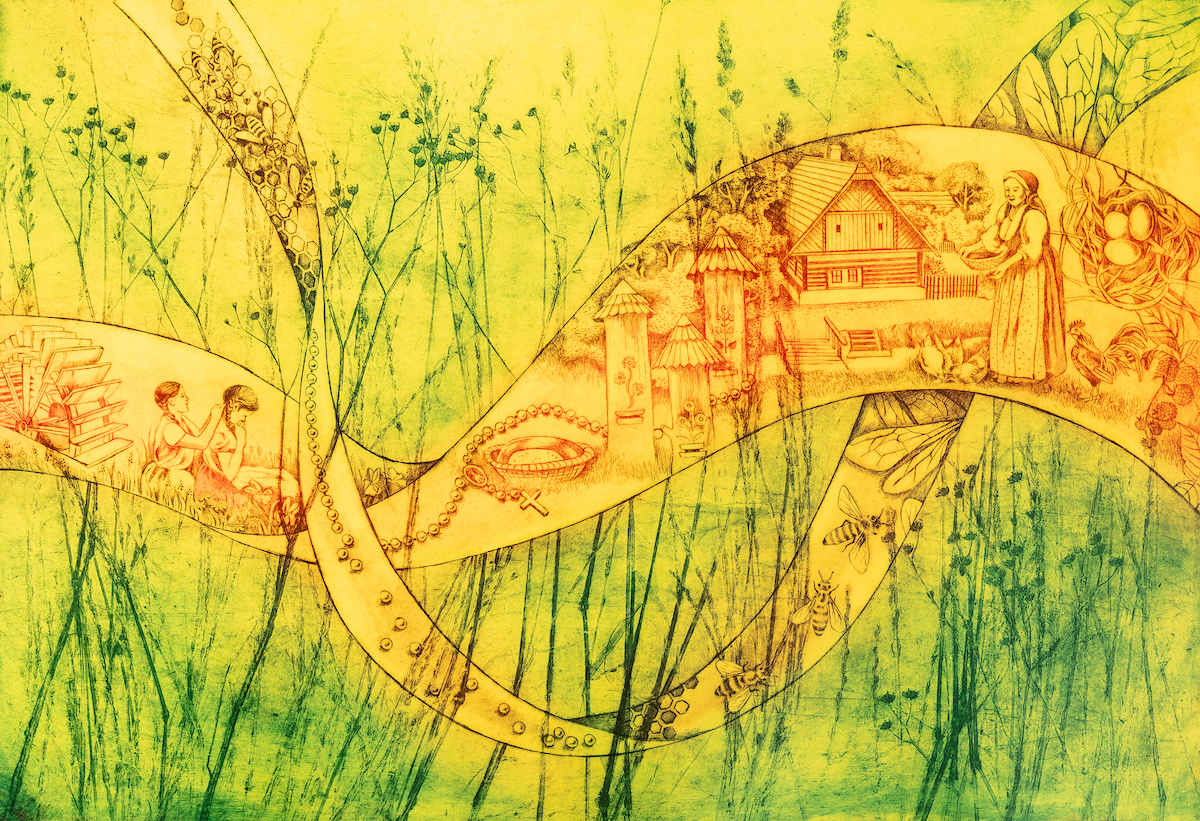 Babička & Kytice by Míla Fürstová
Míla Fürstová is best known for making Coldplay's art for their world-wide number one album, Ghost Stories, as well as the UK covers for the NY Times Best Selling series, Mortal Instruments.
Over the last 24 months, Míla illustrated two of the Czech Republic's most loved works of literature, Kytice (Bouquet) and Babička (Grandmother).
At this exhibition Mila's original artworks for Kytice, already in its fourth edition, will be shown alongside the original art for the newly released Babička, which is being exhibited in London for the first time.
The exhibition was inaugurated by the Ambassador of the Czech Republic in the UK, Mrs. Marie Chatardová.