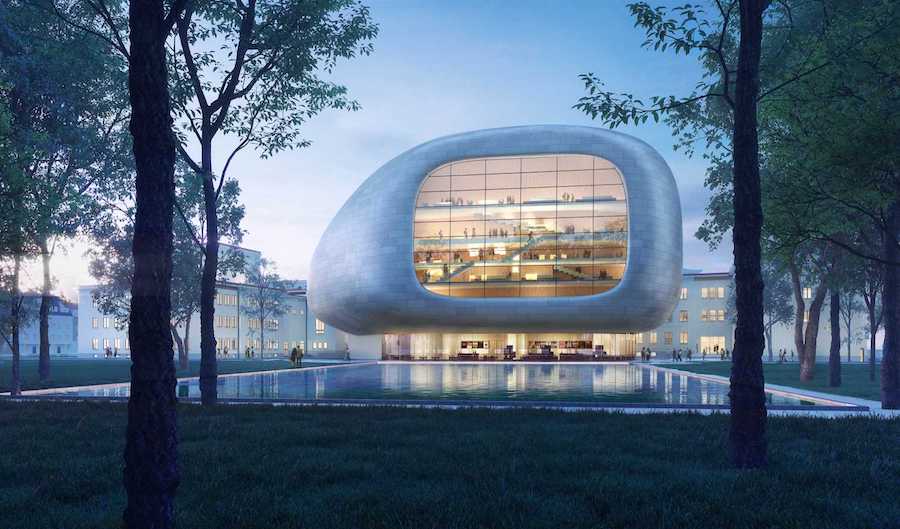 Ostrava officials hope modern architecture will put the post-industrial city on the map
A planned concert hall in Ostrava has been named one of the 10 most interesting architectural projects by online magazine Architizer.
The ranking is meant to show how some of the architecture world's leading stars are creating landmarks for the future. "From conceptual planning to construction, some of the world's upcoming icons are already underway. These are the projects set aim to form a focal point for the locations in which they are constructed, providing a civic value that extends far beyond each project's boundary," Eric Baldwin said of his list.
Ostrava Concert Hall is designed by Steven Holl Artchitects, a New York based firm known for the REACH expansion of the John F. Kennedy Center for the Performing Arts (2019); the Hunters Point Library in New York (2019); the Bloch Building addition to the Nelson-Atkins Museum of Art in Kansas City, Missouri (2007); the Linked Hybrid complex in Beijing (2009); and the 2004 Simmons Hall at MIT.
The planned 1,300 seat zinc-clad concert hall in Ostrava will straddle the existing Dům kultury (Culture Center). The building, according to the architects. was designed as a "perfect acoustic instrument in its case" in collaboration with Nagata Acoustics. The new building will provide performance space for the Janáček Philharmonic Orchestra, a leading Czech orchestra for commissioning contemporary music.
The building is designed to resemble a case from a music instrument when seen from above. Construction on the building will begin in 2022, and the first concerts should take place in 2024. The cost of the building is estimated at 1.5 billion CZK, without VAT. The city, region and Czech state will participate in funding the concert hall's construction.
Read the rest of the article here.
Author: Raymond Johnston