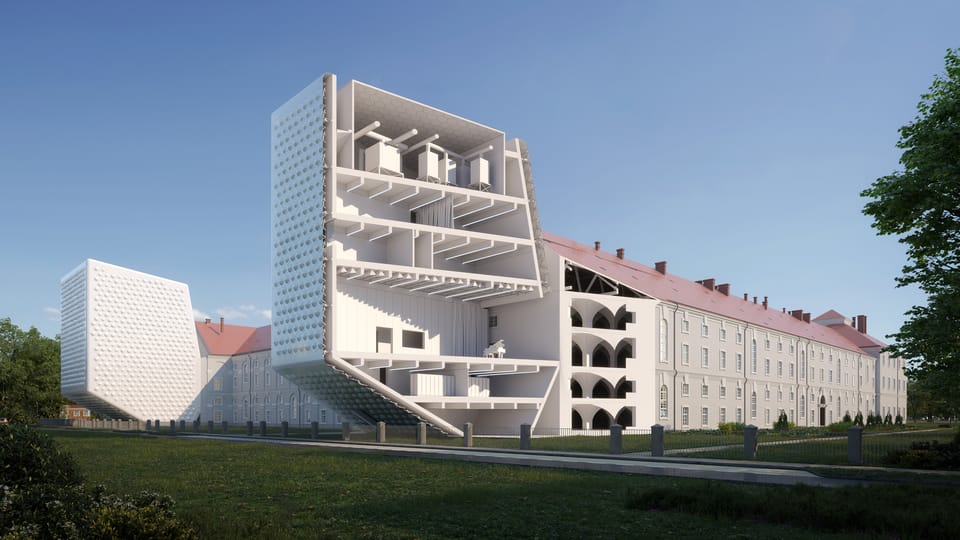 One of Prague's largest Baroque monuments, the Invalidovna in the city's district of Karlín, is set to undergo major renovations. The Czech National Heritage Institute, which administers the building, has just unveiled plans that include striking new extensions made of glass and steel.
The massive Baroque complex Invalidovna is one of the most important works by the renowned Prague-born architect Kilián Ignác Dientzenhofer, best known for St. Nicholas Church in Prague's Malá Strana quarter. The former home for war veterans was built in the 1830s and was originally intended to be nearly 10 times larger.
Several years ago, the building in the Karlín district became a protected national cultural monument and then entrusted to the National Heritage Institute.
Read more here.
Author: Ruth Fraňková