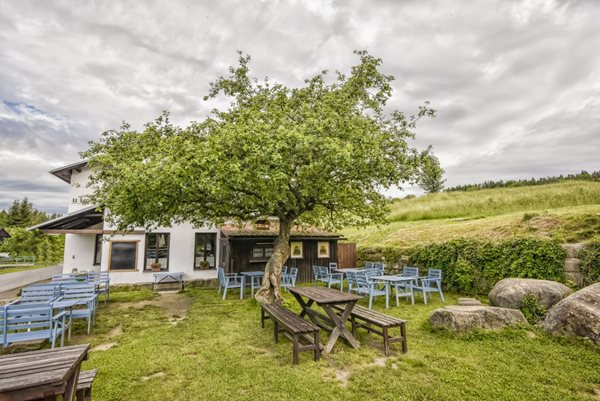 For the first time in history, the coveted title of Czech 'Tree of the Year' has gone to one bearing fruit: a humble apple tree in the courtyard of a village inn near the Polish border. The U Lidmanů inn in the village of Machovská Lhota, in a valley by the Bor Mountain, has been in continuous operation since the late 19th century. The courtyard apple tree is of the tart Kožená Reneta variety, beloved by locals as a source of shade in the summer, and strudel in the autumn.
The newly crowned Czech 'Tree of the Year' – which bested a dozen other contenders in a nationwide poll – is not only the first fruit tree to take the title in the contest's history but also the youngest. The U Lidmanů apple tree has only been standing for less than eight decades. Just like former innkeeper Jaroslav Lidman himself.
"Well, my parents started renting this inn in the year 1945, and I was born here that October. And my parents always told me that was when my father planted this apple tree. The apples are quite nice, but they are rather tart!"
Read the rest here.
Authors:Brian Kenety, Vladislava Wildová