"We develop our own vacation properties"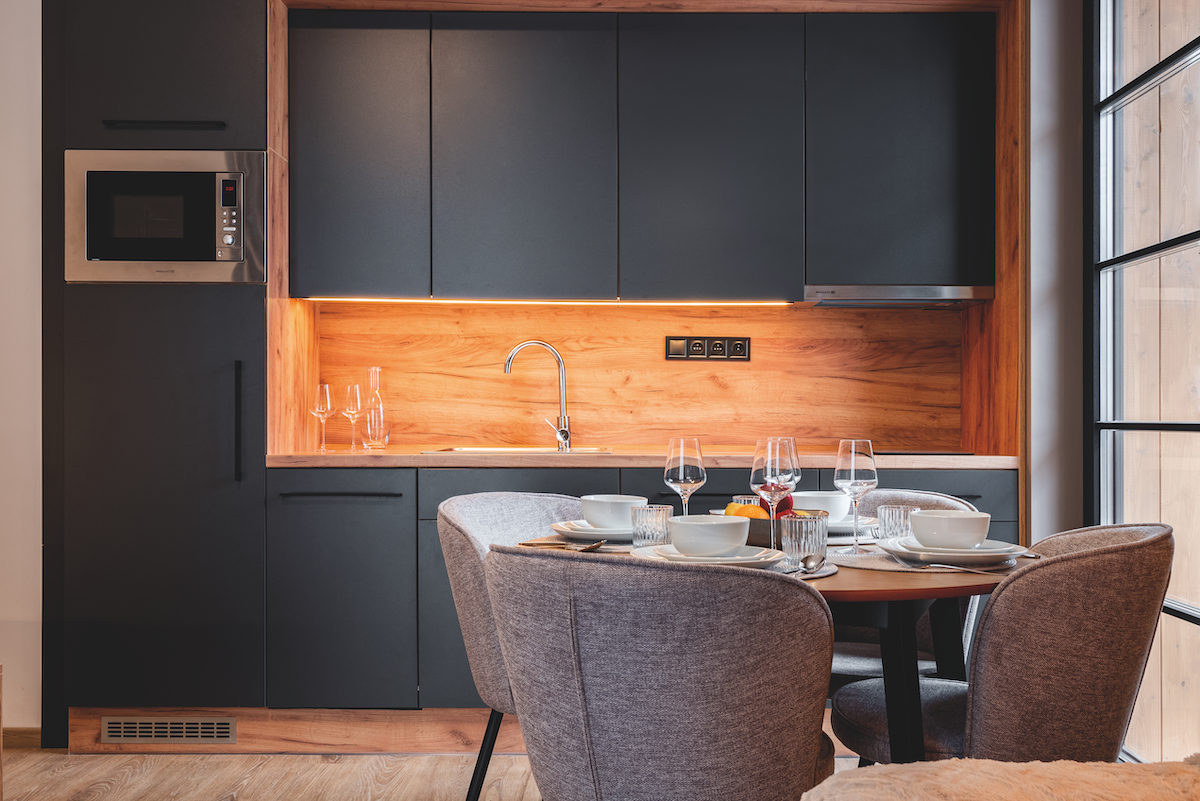 Text: Martina Hošková and M.Zisso; Photo: Archive
Krkonoše – the most visited mountains in the Czech Republic. Neeco Group – a global company operating in over 160 countries worldwide, with a Czech owner who loves sports and boutique hotels. Soon, the result of this combination will be the area's largest resort. We talked about the project directly with David Pátek, the founder and CEO of the Group, and he explained: "We have just finished the first stage of reconstruction of Aurum Resort in Krkonoše, and with another stage already in full progress, we are creating a one-of-a-kind resort spreading from Černý Důl all the way to the mountaintops represented by Pražská Bouda." Do you want to know more? We did, and it's our pleasure to share the news with you.
David, you founded Neeco 15 years ago in Prague as an IT company. Where did hospitality come from? Over the last decade, Neeco has entered into multiple industries, and today the two key focus areas of Neeco Group remain IT and the rapidly growing hospitality market. We find a lot of similarities between both lines of our activities.
First of all, both the technology and hospitality markets are very dynamic. The hospitality business in particular requires a lot of attention and innovation efforts if we want to stay on top – not just today, but also tomorrow.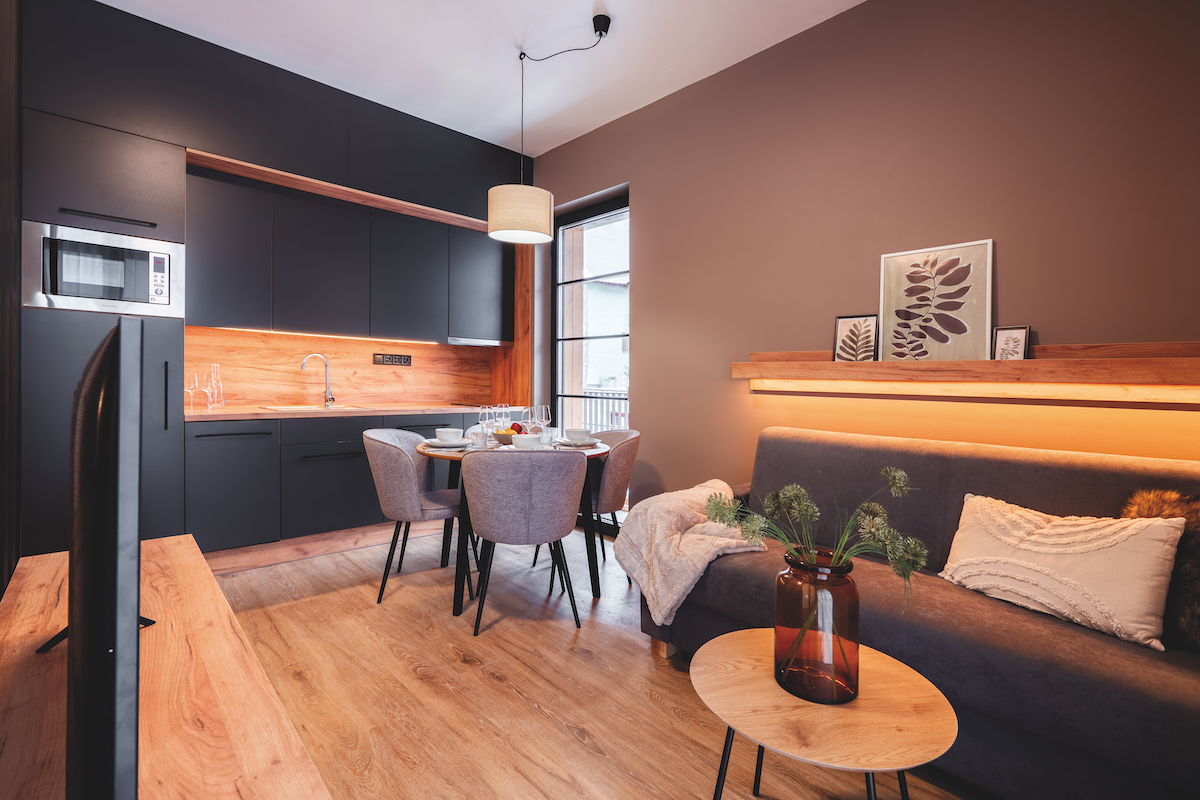 Both businesses require solid foundations built on strong procedural alignment, well-established processes, and clearly defined work and communication flows. This is the critical element that is possibly not directly visible, however, it affects the final outcomes of our work.
Another similarity may be that both are significantly dependent on the digital environment, with systems that help enforce efficiency, precision, and the automation of some of the important business functions.
What exactly is hospitality investment, development, and management about?
Basically, we are developers of our own vacation properties, either by acquisition and reconstruction or by building fresh new projects on a green field. Vacation properties are indeed being located at prime vacation destinations, such as mountains or beach locations. After the buildout, our team manages the operations of such resorts. That indicates that we are not just a developer who builds and walks away with profits in hands after the sale or rent, but we instead build the properties in a way so that we can successfully and happily operate the resort in the future. This is a very important part of our hospitality investment and management business.
Why Krkonoše? What did you like about it so much that you decided to invest there?
We were actually considering the investment into the Krkonoše region for a couple of years, and when the offer to acquire the original Hotel Aurum came, we found it to be a perfect match to our expectations. The hotel is located in the beautiful small mountain town of Černý Důl, which lies in the picturesque part of the Eastern Krkonoše. We saw a great amount of development opportunities, which is common to all activities of Neeco Group – having a huge amount of headroom for expansion.
The first acquisition of Hotel Aurum was done back in 2019. In a relatively short time, we projected an expanded future resort on paper, and added other properties and land to create a solid foundation for a future systematic and consistent resort development. That includes nearly one million square meters of land in Čistá, where originally the golf course was planned. Now, with the necessary space acquired, we are building a resort, focused on a holistic visitor experience under the baton of the Aurum Resort brand.
Can you brief us on the latest updates on the project?
We have just finished the first stage of the reconstruction of Aurum Resort. With another stage already in full progress, we are creating a one-of-a-kind resort, spreading from Černý Důl all the way to the mountaintops represented by Pražská Bouda. The actual stage includes the buildout of the main building, featuring a restaurant, kid and teenage play zones, a spa world, large fitness and wellness facilities, outdoor spaces, and a large indoor multifunctional hall. Aurum Resort is oriented towards being a well-being holiday experience, targeting not only individuals but also sports groups to conduct their training sessions there. This project will be completed in the summer of 2024.
Neeco Group came with vast experience in collaboration with large, enterprise, multinational customers. With that, the way we work internally and with external partners, how we communicate, and how the organization is set up internally, we are incredibly different from anything else you can see in Krkonoše.
Other businesses in Krkonoše are either smaller organizations with different aims and targets (where we typically find great collaboration opportunities), or bigger firms for which the work in Krkonoše is solely and entirely financially motivated. I am absolutely confident that our team, coming with such experience, motivation, and attitude here into Krkonoše, can make a huge difference. Aurum Resort is a long-term commitment for us, and we take the environment, nature, and society here around us seriously. In those aspects, we are very unique. There are probably no other strong business groups who are so focused on a long-term development plan in Krkonoše.
You mentioned a large multifunctional sports hall. Is that where your focus in Aurum Resort is – on sport and fitness?
Yes, this is the direction we have decided to take from the very beginning, as we feel there is a lack of similar offerings in the Czech mountains. Today, our guests want to receive a real, holistic, well-being-oriented experience. The main building itself offers a lot of fun, and together with the mountains around, and planned outdoor fitness features, I can say our offer is really unique. This is also our competitive advantage for the future, and the way to keep the resort full during both peak and off-season periods. Furthermore, we are already partnering with a lot of sports organizations to create a place for retreats, training camps, and sports events and contests.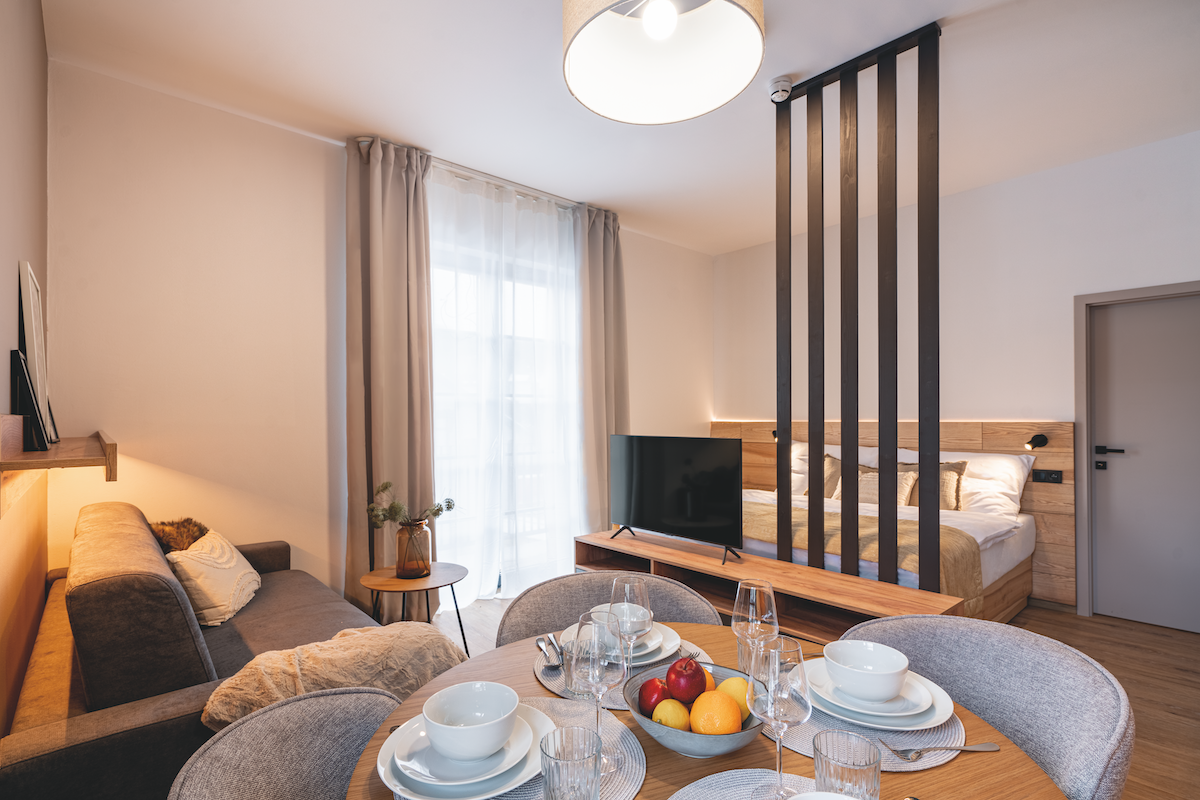 It seems like an ambitious plan, indeed. What about your already completed developments –how successful has Neeco been?
We believe that the best way to measure success is via customer satisfaction rating. All of our developments have above 9.5 ratings at Booking.com and 4.9 on Google, which I think speaks for itself. On top of that, our resorts hold some interesting awards, such as the best 5-star resort in Bali awarded to Neano Escape just one year after its opening. Speaking about Neano Escape, the average occupancy rates during the last 12 months have been 89%, which is quite an achievement.
Is there a way for individual investors to participate in the success of your hospitality business venture?
In every location, we build apartments or villas designed for investors interested in participating in future resort operations. By being a partner, you get a stable return on your investment, but also an opportunity to spend time in your vacation property, as well as to enjoy other resorts we manage. So yes, individual investors are welcome to participate in our Krkonoše Aurum Resort too. We still have a couple of apartments available.
The great benefit for our investment partners is that we not only build but also manage the resorts – so, for investors, this is an absolutely hassle-free investment, where we take care of all issues related to marketing, operations, accounting, and reporting.
By the way, around half of our current guests are foreigners, so the whole resort is built with our international clientele in mind.