"Let ́s not be CONSERVATIVE"
The Czech and Slovak Leaders Magazine has prepared a new section dedicated particularly to entrepreneurs from small and medium enterprises. As we have heard repeatedly over the years , the SME sector is the real backbone of the economy – but this area is often neglected in reality when it comes to governmental measures in the Czech Republic. The pandemic heavily impacted the services industry. And, everyone was missing their hairdresser, except for the Czech minister of finance.
During the pandemic, the well-known French hairdresser Christophe Scarfogliero opened his business (and unfortunately closed it several times). By the way, it was thanks to his art that despite the great hair loss I suffered due to long covid, as it has been dubbed, I did not have to get a hairstyle according to Shira Has from the film Unorthodox or Sinéad O'Connor from my youth.
Christophe Scarfogliero originates from a hairdresser family with a long history, he is a proud representative of the fourth generation of hairdressers in his family. Initially, he came to the Czech Republic to launch and start a chain of hair salons called "Hair City" 15 years ago. Then he decided to stay here. In the meantime, he became a popular hairdresser and instructor, cooperating with the Czech beauty contest "Česká Miss" and creating hairstyles for various fashion and hair shows (eg. cooperation with fashion designer Jana Berg, hair shows by L'Oréal). He has also done hairstyles for many celebrities visiting to the Czech Republic, notably for the Karlovy Vary International Film Festival Susan Sarandon, Helen Mirren, or Aimee Mullins.
I spoke with Christophe about how not only the education of hairdressers differs in France and the Czech Republic, but also about the position of hairdressers in both countries. I was also curious to know the secret of French elegance and last but not least I asked about his future business plans.
Do you also have an interesting business story? Do you want to share it? Let our editors know, we have prepared special conditions of cooperation for entrepreneurs.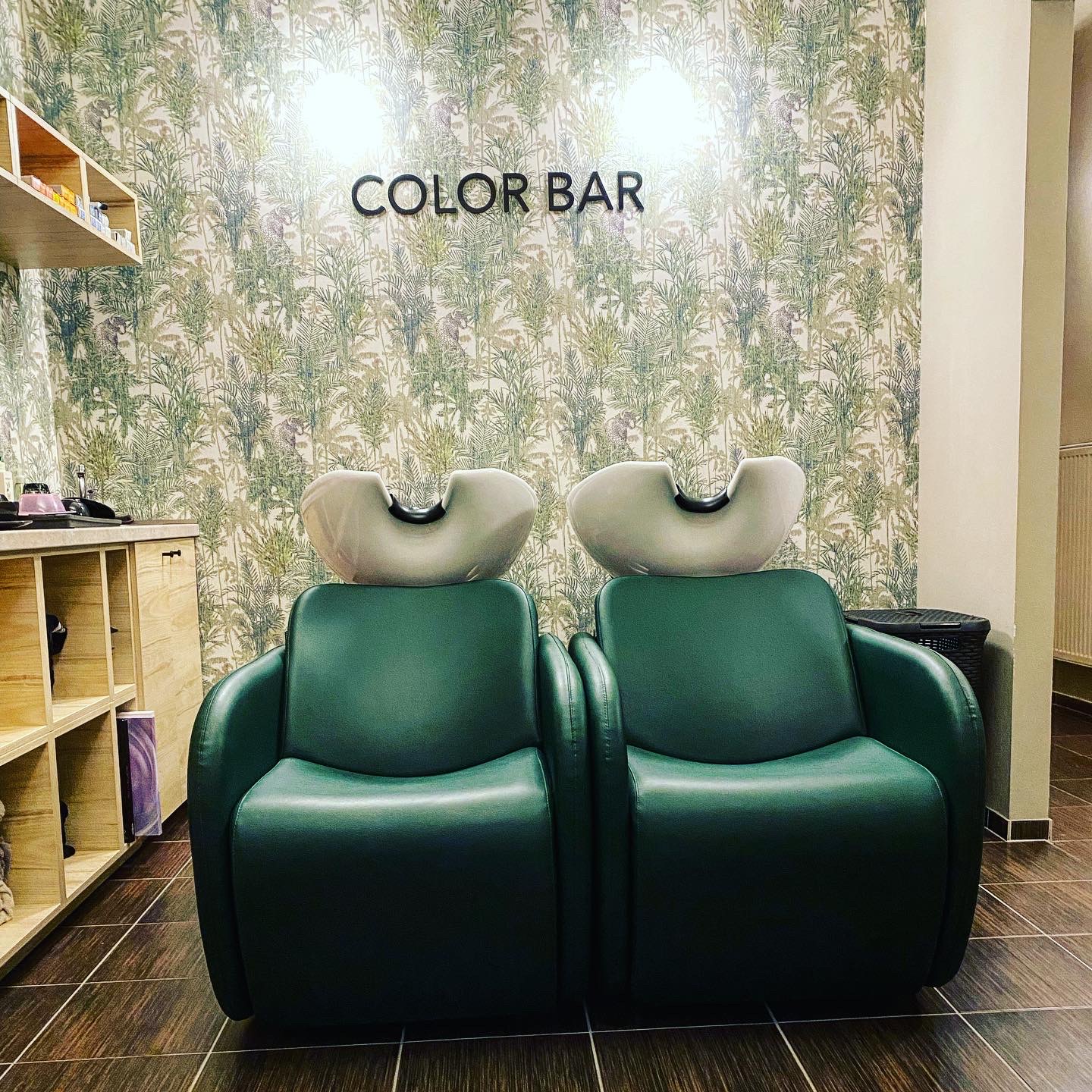 Christophe, it looks like you were destined to be a hairdresser because you belong to the fourth generation of hairdressers in the family…
Yes, and the tradition of our hairdressing family even extends to Algeria! My great-grandfather was a men's hairdresser in Algiers, at a time when Algeria was part of the French Republic. My dad continued the tradition, he was not only a men's hairdresser but also a women ́s. He went to hairdressing competitions in Europe, which greatly helped the reputation of the salon. And it was also the hairdresser's where my dad met my mother, who was an apprentice at grandfather's place. After the independence of Algeria, my family settled in Toulouse, southern France. Gradually, we opened several hairdressing salons. In the meantime, my older sister had also become a hairdresser. Our salon in Toulouse was one of the larger ones at the time, we had 15 hairdressing chairs and employed seven other hairdressers. From a young age, I went to the salon for part-time jobs, I regularly spent at least one month of my holidays working there. So, my career path was very much predetermined.
How is the study of hairdressing different in France and the Czech Republic from your experience?
In France, we have an established apprenticeship system for hairdressers. Students aged 16 go to school 1.5 days a week and spend the rest of the week practicing. First, however, they must find a salon and a specific master hairdresser, where they will complete the training associated with the practice. They become employees of the salon and receive a reward for their work in practice. The amount is in the tens of percentages derived from the minimum wage, though it increases every year of their practice. Students receive a lesson plan from the school and the master regularly checks, at least once a month, whether the plan is fulfilled and that students really have the required knowledge and competencies. Students take this learning very seriously. And the possibility of earning extra money at this age is nice icing on the cake. They will receive a certificate of professional competence after two years of study, after another year of specialization they can receive a professional bachelor's degree. The specialization is dedicated to dyeing or permanent waving, in short, to be able to work with various chemical preparations hairdressers must know how to handle hair dyes and prevent possible allergic reactions. There is a possibility to extend your studies for another two years and then to obtain a full certificate of vocational training. This course includes the study of the French language, mathematics with a focus on finance and accounting, knowledge of the Labor Code, and, of course, a practical exam: the demonstration of a portfolio of hairstyles during practice. Without this diploma, the hairdresser will not be authorized to open their own salon. The state thus ensures that the newly opened salons do not fail after a short period and this limits the number of young unemployed people.
I know from my visits to France that hairdressers have a specific position in France. They are highly respected in society. And French people enjoy a visit to the hairdressing salon far more often than in the Czech Republic. My friends had a tradition of a "Wednesday afternoon at the hairdresser's". (Editor's note: children in France do not have school on Wednesday afternoon and women try to take time off from work.)
In France, people usually go to the hairdresser once a week for a brushing, hair mask, and head massage. The salons are closed on Sundays and Mondays, open on the other days of the week. Most clients go on Fridays and Saturdays. The French generally experiment a lot, trying different colors and cuts. Hairdressing goes hand in hand with fashion, in addition to regular haute couture fashion shows, we have frequent prestigious hairdressing shows that always present new trends. This industry has a comparable dynamic to fashion. Otherwise, we as hairdressers would be bored and fall into a stereotype.
What else is the secret of elegant French women and men? You have already mentioned that they invest more in themselves both in terms of time and money.
In France, there is far more competition among hairdressers, so prices are not set as high. We could say that every income group in France has its own type of hairdressing. Almost anyone can afford regular care at a hairdresser. Then you see people around you who wear a quality cut and color and they are proud to visit the salon. Another slight difference: hairdresser's places in France have shop windows and clients do not mind being seen. I was surprised that in the Czech Republic there is a tendency to have salons a bit hidden. It seems to me that maybe Czech women are a little shy, so they prefer to dye their hair themselves at home.
Well-known hairdressers mention home hair coloring almost as a crime that we commit on our hair. However, the economic situation of many families has changed a lot.
Home coloring may not be as cheap as it seems. I encounter cases where the result does not correspond to the expected ideas. Then the clients come for an adjustment after dyeing and it's too late. They often must go through more visits before they can get their hair back into acceptable shape.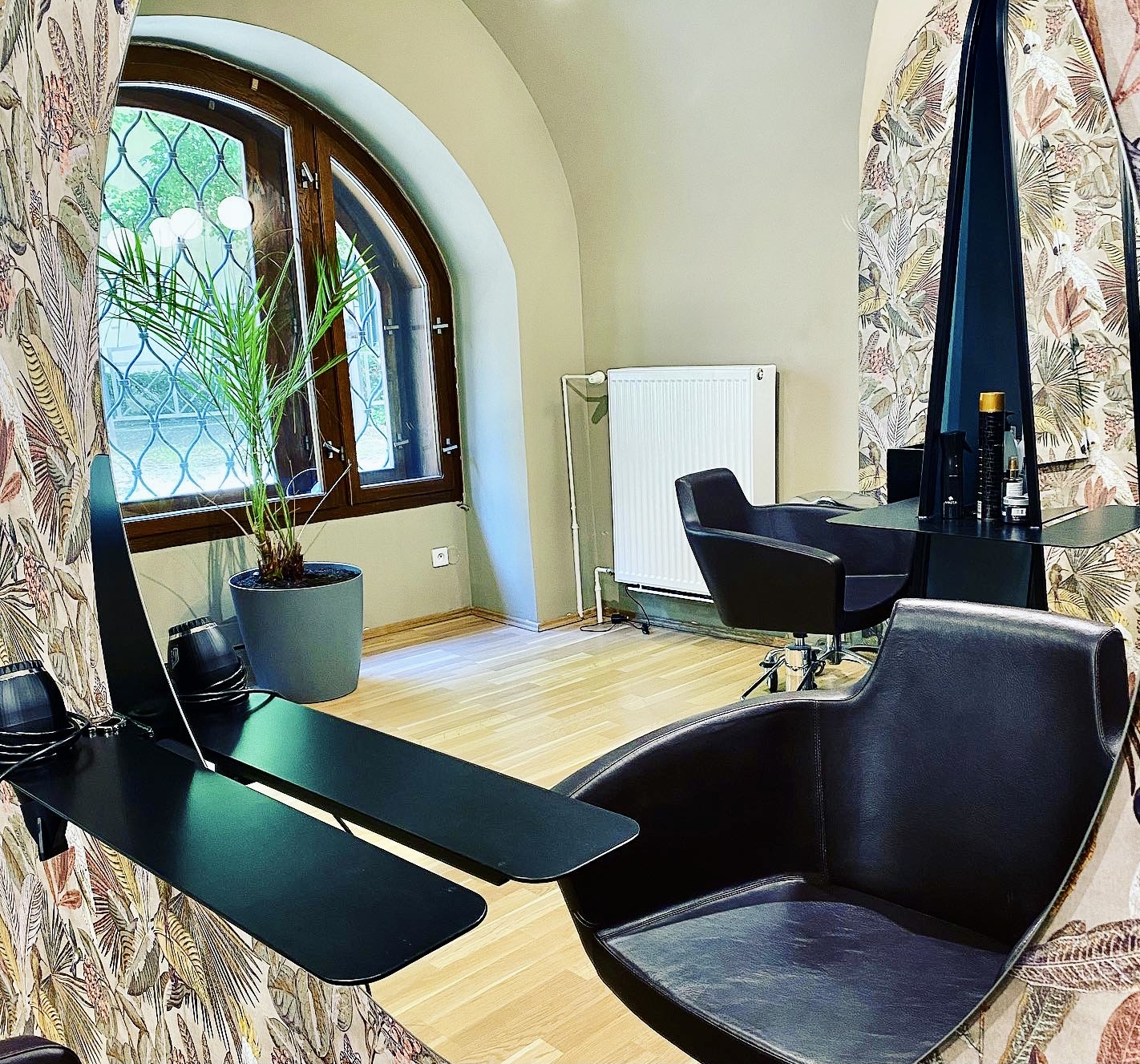 What do you think Czechs should do to be as charming as the French?
I find Czechs charming already! Let's go back to the competition already mentioned. Greater competition could push down prices and a visit to a hairdresser could become affordable for most people. In France, hairdressers are still comparing themselves to each other and trying to be the best not just to do their job well. I also often find that colleagues in the Czech Republic are too conservative. Long hair is popular here, even though it may not suit everyone or is not suitable for the given type of face. I often witnessed situations when the client wanted to change their cut and the hairdresser began to persuade her that it would be a shame. The hairdresser should always be able to make a proposal and leave it to the client to decide, not just regularly trim their hair ends.
How do you react to situations where clients come with a photo and want to look like a celebrity? Would you make Jennifer Aniston out of me?
It's nice to see when clients follow trends and have their own ideas. But if it's not realistic, I'll say "I'm not Harry Potter, I can't do magic". Often several steps are required to achieve the desired result. It is necessary to consider the density and quality of hair, it is also not possible to change the color radically. But again, it's up to the hairdresser to make a suitable proposal for the client.
And speaking of hair quality or density, I was surprised that you sent me to a dermatologist in the spring for a special examination of hair quality. This is only common in our country at specialized private workplaces, I can't imagine that I would bother my dermatologist with it.
Yes, in France dermatologists cooperate with hairdressers. They can analyze the process of hair growth or loss. I am surprised that this is not the case in the Czech Republic.
And finally, from healthy hair to the future of healthy business. What are your next plans?
I hope there will be no more lockdowns. I would like it to be opened permanently. I actually opened the salon a year ago, but so far, I haven't been able to promote it or to do a big opening properly, because I didn't know when the business would close again. Of course, I am interested in expanding the salon and I would like to focus on the presentation of special hair cosmetics and colors that are of purely natural origin. This is now a new trend in France and many countries, and the topic of sustainability is becoming more popular in the Czech Republic as well. And if all goes well, maybe I'll open another salon :). As we say it in French "on verra" we'll see.
By Linda Štucbartová