"Welcome to the crossroad of large market transformations"
Text: Martina Hošková and M. Zisso; Photo: Archive
"I can easily say that the changes I have experienced over the last two years are by far the most significant since the very beginning of Neeco's establishment," says David Pátek, founder and CEO of Neeco, the global ICT services company operating in more than 160 countries worldwide. In this interview, he suggests the only approach that leads to success in turbulent times, reveals his love for the beautiful nature of traditional entrepreneurship and describes the multinational turn-key solutions Neeco offers its customers. Everything seasoned with a glimpse into some of his adventures outside the ICT business.
David, you have built today's world-leading Neeco from the ground up, with no support from investors or financial partners. Can you tell us a bit about you and your company?
I founded Neeco 15 years ago in Prague and our headquarters is still located here today. The difference is that now we are a well-established brand serving many high-profile, international telecommunications organizations and their end customers. What remains the same is the fact that Neeco is 100% privately owned. We have never used third party capital, and I do not have any intention to change that. Let me say that I am proud to state this, as compared to current market standards where the majority of new companies are massively funded by cheap money of wealthy investors, which – at least from my perspective – is damaging many important aspects and the beautiful nature of traditional entrepreneurship.
To put Neeco into context, can you briefly describe what you do for your clients?
To sum it up, we focus on large, multinational projects that we supply as turn-key solutions, managing the whole process of sale and delivery of required telecom equipment to designated locations, its installations, and critical infrastructure maintenance. In other words, we present a trusted single point of contact where customers can get more or less of any product or service, they need to make the most of their IT, at any place around the globe. We support IT networks of around 1,400 end customers spread over the whole portfolio of major industry segments, including manufacturing, retail, healthcare, media and entertainment, banking, and governmental and public sector organizations.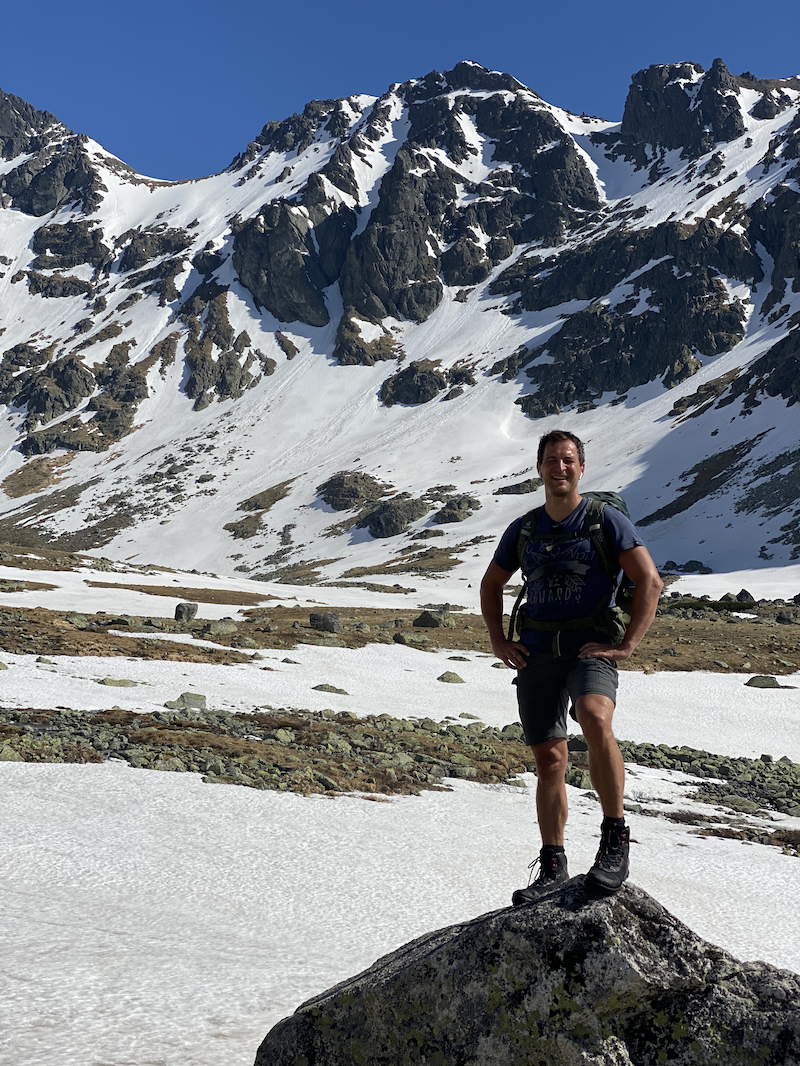 The market went through significant changes over the past years, how do you see the telecommunications business after the pandemic?
Well, after more than a decade, I can easily say that the changes I have experienced over the last two years are by far the most significant since the very beginning of Neeco's establishment. That includes market shifts, such as acceleration of new technologies and changes in customer demands, as well as necessary internal organization transformations supporting changed employee behaviour and their new work preferences. Since we are a global organization, we also need to keep recognizing regional differences on both the customers' and employee sides. All these aspects result in a relatively high-complex environment where the ability to decide quickly and correctly is the key element to secure future success. No matter how large or stable the organization may be, wrong decisions on important crossroads can always lead to significant issues that can take years to get sorted out, especially in such dynamic markets as IT and telecommunications are. On the other hand, even small and new organizations have a good chance to grow quickly during actual periods of large market transformations.
As a result, do you consider the current situation in the telecom market as an opportunity or rather a challenge for you, as CEO of Neeco?
Described trends present significant challenges for existing IT organizations that need to transform fast and adopt necessary capabilities. At the same time, I believe that it creates a great opportunity for young and smaller companies to grow organically, as they can have the necessary capabilities built already into their DNA. While no one can predict how the industry will change in the decades to come, it is clear that the next five years will be transformative for telecommunications. Companies that will be quick to embrace those changes and adapt their strategies accordingly will come out as winners, while those that will be more reserved to take any action will lose their competitive advantage and will eventually be driven out of the market. From the standpoint of Neeco, I welcome such market changes. In a stable world, it's rather difficult to break into the existing relationships, as there is no need to replace current partnerships and strategies. With market shifts and new challenges, new possibilities open up for agile organizations. At this moment, we see more opportunities than ever, as a direct result of new demands of clients that cannot be answered by incumbent suppliers and legacy ICT organizations.
Now, a very sad question, indeed. How does the war in Ukraine affect your company and ICT in general?
Neeco has not been significantly affected by the war, as we do not serve Russian customers, we only service international clients within the Russian territory. We fully support the decisions of the European Union and its allies, and we have promptly implemented all measures imposed. Within this framework, we continue to support our international clients, including their IT networks across Russia, Belarus, and Ukraine. However, we have suspended all new projects that are physically arranged within the regions given.
In general, I believe that the impacts on most global telecom companies today, are not so eminent. There may be some effects that potentially influence IT procurement strategies, such as specific IT vendors' decision to suspend deliveries in and out of Russia (for example Ericsson) and sanctions raised against Russia. Overall, only time will show how much will international organizations invest into the IT networks of their Russian affiliates in the future. I cannot foresee any fast recoveries of IT demands across Russia after this unfortunate aggression of Russia.
You are a naturally born entrepreneur, so to say. You have been involved in more than 20 different companies and projects, always thinking about possible innovations. What are you working on right now?
On a Neeco ICT level, we are constantly innovating the way we provide services to our clients. One of the key primary areas of our current focus is the digital transformation of the supply chain. Recent shifts have made global equipment supplies extremely challenging, causing significant administrative costs, and communication overheads. We are working on several upgrades of our internal digital ecosystem, so we can continue offering great procurement visibility, predictability, cost-efficiency, securing short IT equipment lead times, and seamless coordination of global projects for our clients.
One example of a new project recently being launched outside of the IT business is Neano Resort Bali, an extensive holiday destination that includes luxury accommodation, restaurants, wellness, and other enjoyable facilities. This new stage of the development comprises beautiful, modern investment vacation villas built at a prime coastal location in Eastern Bali. Neano Cliff Villas are spread across three hectares of picturesque cliffs with private restaurants, fitness, helipad, and beach access.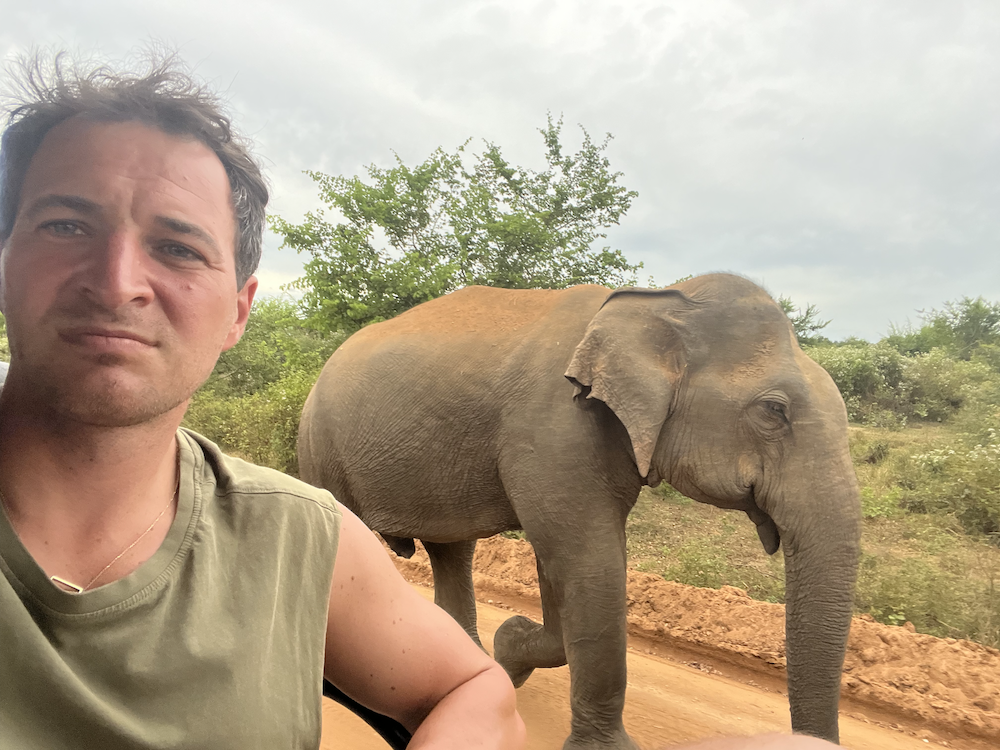 There is no doubt that business makes a big part of your life. However, I believe you appreciate enjoying other life pleasures, too.
Outside of work, I do enjoy sports, travelling, driving, and simply getting the most out of life. Personally, my favourite time of the year is winter when nature is painted with snow, and I can take advantage of the white magical paradise by hitting the slopes for skiing.
Apart from these traits, I am a big advocate when it comes to overall general well-being. My standard daily routine is relatively strict and involves physical activities such as working out, running, and doing yoga. During the last two years, I began to regularly perform cold bathing, which has continued working well for me. In addition to all this,
I have just recently incorporated Pranayama breathing exercises into my daily practices. The effects of mindful breathwork had come as a great surprise for me as I had never considered such activity as something that could create so many significant benefits for the body and mind.