"Metrostav operates in more than 15 European countries"
Text: Martina Hošková and M. Zisso; Photo: Archive
To find a Czech person who has never heard of Metrostav is a mission impossible. It is the biggest Czech construction company, with a 50-year-long history, originally founded to build the Prague metro. Later on, it successfully expanded its activities into other segments of the construction market as well. Since 1991, it has begun to establish subsidiaries, and further development has continued. In this interview, we talked to the Production and Technical Director of Metrostav, Filip Křesťan.
Can you tell us about yourself and your work with Metrostav? Why did you choose this company?
I joined Metrostav back during my studies at the Faculty of Civil Engineering. The world of the so- called "big construction" fascinated me so much that I immediately knew what I wanted to do in life. I am a person who likes to see materialized work behind me, and this is what makes our field unique.
What I specifically like best about Metrostav is the people. Our company is based on our people and a respect for their work. Many of our employees have been working here for decades. We are always trying to develop our technologies and set the trend in the construction industry. We give space to young colleagues to find employment with us, and to develop. Experienced builders teach young people the craft of building, and young people in turn bring in the new trends of modern times.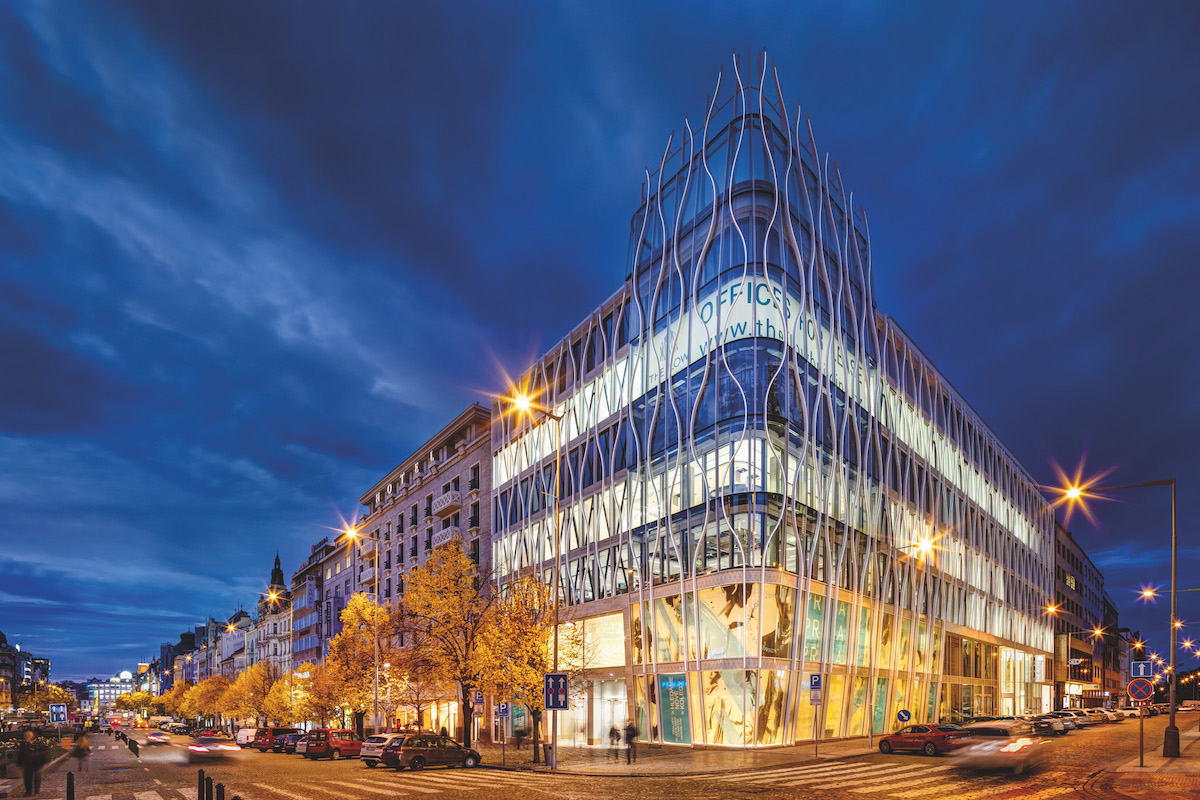 Before we come to modern times, what about a few words about Metrostav's history?
Metrostav was founded in 1971 as a spin-off of the national company Vodní stavby, with the purpose of building the metro in Prague. In 1991, it was transformed into a joint-stock company, and gradually began activities in other sectors of the construction market.
Now, it operates in all segments of the construction industry, constructing not only underground structures but also transport, civil, ecological, and industrial structures. Metrostav continues to focus on its original segment – underground construction. Excavations are also carried out, using NRTM Drill&Blast, and TBM technologies. We are one of the few companies that excavate tunnels, subways, collectors, and other specific projects, while also using traditional mining methods.
You became the company's Production Director last year. Has it changed anything in your life?
I have been in this position since July 2021. The view of the construction environment is more complex. In my work, I encounter a more diverse character of buildings, some of which I did not have much experience with before. Fortunately, the basic building principles are the same everywhere, and I can follow them.
In my free time, I keep my old habit of active relaxation. I am an active person and enjoy all kinds of sports, but mostly you can see me biking or skiing. When I exercise, I best clear my head, and get the best ideas too.
Today, Metrostav is the largest construction company in Czechia, and the third largest in Central and Eastern Europe. How many countries does Metrostav operate in?
Currently, Metrostav builds all over Europe. Most of our projects are in Scandinavia, in the segment of bridges and tunnels. We have other projects in Germany, for example. We operate in over 15 countries in Europe. The current situation is very complex, mainly because it is unstable and difficult to predict. I hope that the situation will stabilize soon, and that the decline in construction production expected today will not be so great. Metrostav will definitely handle this difficult period, and will be much stronger and more resilient once again.
Metrostav certainly is a big player in the market. What will happen if you could not participate in new public contracts for some time? How will it affect the construction market situation?
From my point of view, non-participation in public contracts will affect the entire Czech construction industry. During the celebration of 30 years of the Czech Chamber of Authorized Engineers and Technicians, when the chamber selected the 30 most important buildings of the last 30 years, Metrostav's signature was on half of them. From this point of view, the construction market will be significantly affected.
What has been your greatest construction adventure so far?
The construction profession is all about implementing technical solutions, so we need to be prepared to carry out construction and we don't like adventures. From a technical point of view, a very interesting building was the construction of the building above the Strahov Tunnel, where we built a residential house on the steel bridge, which spanned the two tubes of the tunnel.
I know it is like asking a father which child he loves best, however, is this the project you are most proud of?
I like all of the buildings, each of them was a great experience for me. Among those that influenced me the most was the above-mentioned Sacre Coeur 2 project above the Strahov tunnel, and for example the River Diamond in Prague Karlín, the River Park hotel Kempinski in Bratislava, and the Medvědín apartments in Špindlerův Mlýn. Even more than individual buildings, I am influenced by the people I work with and gather experience from. I have been very fortunate to have colleagues like that, and I thank everyone for their cooperation.
What is the biggest challenge and opportunity that you see ahead of the company right now?
We live in uncertain times, which we have not been used to for a long time. Dealing with the specific problems of the present will be difficult and complex, but Metrostav will certainly manage this time, just as it has managed many complex and demanding periods and constructions. Regarding technical and implementation challenges, we have plenty of them all the time. However, it will be very important for us to maintain and develop our construction art so that we are still able to carry out challenging projects, and at the same time also attract new and young technicians and craftsmen into the industry.