"Our countries have different charms"
Text: Martina Hošková and M. Zisso; Photo: Archive
Just imagine a country whose people inhabit nearly 6,000 islands, and I am sure you will clearly understand the fitting wisdom of the Indonesian motto "Unity in Diversity". Living in the landlocked Czech Republic brings along with it a different life experience, which the Ambassador of Indonesia Mrs. Kenssy Dwi Ekaningsih has had an opportunity to live through for about three years. Does she think the two countries are totally different? What is The Ten New Bali project about? And which major world organization is Indonesia chairing this year?
You have been stationed in the Czech Republic for three years. Can you please share some of your impressions with us?
The Czech Republic really is a beautiful country, with a beautiful landscape. It may be the exact opposite of Indonesia, where Indonesia is a country of thousands of islands and beaches, while Czechia is landlocked. Certainly, they both have different charms. For example, in Indonesia we cannot find the beautiful medieval architecture that is widespread throughout the Czech Republic. But on the other hand, Indonesia is also rich in the various natural conservations that you cannot find in other places.
Another highlight would be how both countries share a history of colonialism, and how it projected certain societal behaviours that were quite communal but are now growing to be capitalistic and individualised. Both countries also still need to improve the way they deal with the free flow of money and people, and to facilitate and oversee this process, so that it works for sustainable development.
I am here in the Czech Republic for my last assignment before retirement, so I like to spend my free time doing what I like. I enjoy playing the piano (particularly jazz-style music), Indonesian traditional dancing, and singing. I was born into a family of artists, so I have a keen interest in music and art performances. Therefore, I enjoy going to the theatre whenever possible.
Indonesia is quite an attractive destination for Czech people. How do you promote your country?
Indonesia is indeed a popular destination to visit. With nearly 6,000 inhabited islands, my country is blessed with both natural and cultural wonders. Our government has an official initiative known as Wonderful Indonesia, which focuses on sharing information and promoting five main attractions: Nature, Culinary & Wellness, Arts & Heritage, Recreation & Leisure, and Adventure. Since 2016, we have been working on a massive investment project called The Ten New Bali to redistribute incoming tourists and reveal some of the other wonders in Indonesia that had been previously hidden for many, as opposed to other well-known destinations.
We as an embassy strive to be part of the promotion as well by organising cultural events where the public can interact with Indonesian culture, including arts and food. In the last few months, we prepared our own musical based on old Indonesian legends, and organized the screening of the only Czechoslovak-Indonesian movie with Indonesian snacks-tasting, just to give you an example. Furthermore, we regularly participate in the Holiday World exhibition, which is another event where we focus on promoting tourism.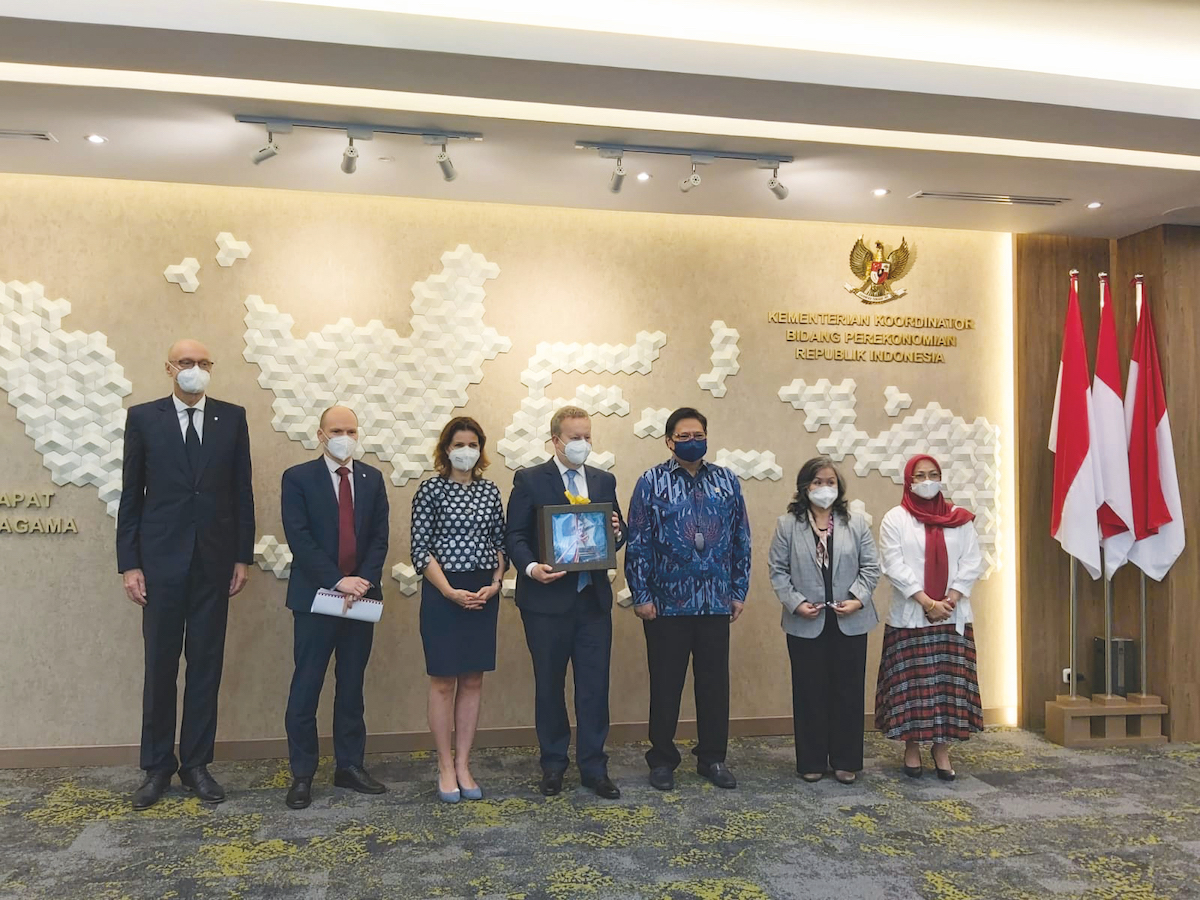 How do you assess the Indonesia-Czech Republic relationship?
Our relations have been very friendly and lively since the very beginning. In fact, Czechoslovakia was one of the first countries in Europe to recognize Indonesian independence. Even though we are geographically two very different and distant countries, as democracies we share a lot of focus and dedication within our respective regions.
The two countries have had some intensive meetings between government officials, from Indonesia to the Czech Republic and vice versa. On the economic level, we have recently been working on increasing mutual trade by investment, as well as searching for opportunities in sharing know-how and the transfer of technologies.
On the political level, we signed a memorandum of cooperation related to environmental issues last year, and we had the Indonesian Minister of Foreign Affairs visit her counterpart in Czechia in June 2022.
The presidency of the Czech Republic in the EU Council started on 1 July 2022. This is one of the most important rights and demanding tasks of EU member countries. What are you, as a representative of Indonesia, a member of ASEAN, expecting from our Presidency?
As one of the founding fathers of ASEAN (Association of Southeast Asian Nations), Indonesia is committed to making the relations between the two regional organisations work for both countries' prosperity. We know that the EU has been helping ASEAN establish a seamless economic integration within the region through its projects, called ASEAN Regional Integration Support from the EU (ARISE) and ARISE-Plus. We greatly appreciate how the EU is sharing its best practices with the ASEAN on how to form a regional economic community.
Not only that, but the EU has also established another framework of the EU project for Enhancing Security Cooperation In and With Asia (ESIWA), an initiative to promote regional stability in Asia. This framework may be intended for the Asian region; however, the EU has made ASEAN countries the priority for projects under ESIWA, namely Indonesia, Singapore, Thailand, and Vietnam. Therefore, we greatly appreciate the EU's continued deep interest in ASEAN. We expect that through the deepening of ASEAN and EU relations we will be able to collaborate by creating projects aimed toward sustainable development and for the people's prosperity.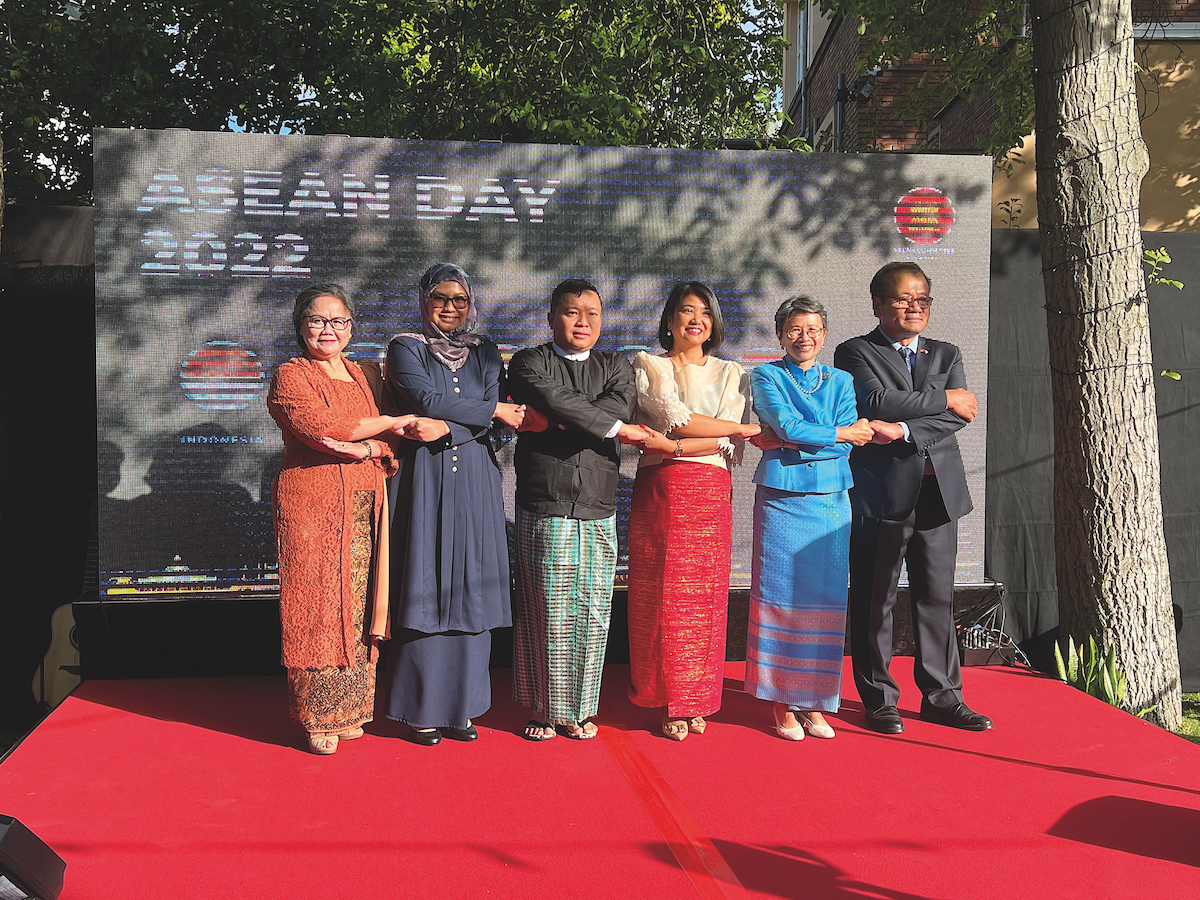 This interview is taken on the occasion of your national day. Would you like to convey a wish to Indonesia, and perhaps also to the Czech Republic?
Both of our countries are currently facing so many challenges in the global and domestic spheres. For Indonesia, after declaring our independence on 17 August 1945, we still had to fight against the military aggressions of the colonials. And after the external threats were settled in 1959, we had to fight not with the colonials anymore, but within ourselves. Fighting against corruption, injustice, and poverty.
Indonesia has come a long way since then. This year, we are currently holding the G20 Presidency, as one of the top 20 biggest economies in the world. We have been struggling during our 77 years of independence, yet we keep holding onto our founding fathers' vision for this country. Soekarno and M. Hatta formulated Indonesia's founding ideology to be a non-aligned country, a multicultural society that goes out into the world to work towards peace and prosperity, by God's blessing.
For the Czech Republic, our wish is for the government and the people to have a productive EU Presidency. We learnt the history of the last Czech EU presidency, and sincerely hope that this time it will be a successful one, establishing regional stability and mitigating the internal and external crises. We also hope that with Czech assistance, the EU will address several pending matters regarding the Indonesia-EU relation, such as the Indonesia-EU CEPA and palm oil, particularly related to the proposed EU rules on deforestation.