"Coaching shall be like a DAY at the SPA…"
A technology company (tech company) is a type of business entity that focuses mainly on the development and manufacturing of technology products, providing technology as a service. Many large tech companies have a reputation for innovation, spending large sums of money annually on research and development. According to PwC's 2017 Global Innovation 1000 ranking, tech companies made up nine of the 20 most innovative companies in the world.
However, also companies with the core business totally different from tech companies have at least a tech department 😉 To define production technology would be to include any machinery that makes creating a tangible physical product possible for a business. Moreover, with the level of technological integration into nearly every facet of life and business, it's practically essential for companies, large or small, to have an Information Technology (IT) department to handle all the technological issues that arise. The major functions the IT department takes care of (besides reboot your computer) are governance, infrastructure and functionality, network and its backup, maintenance and planning, creating applications, technical side of all form of electronic communication, website, service for company's computer system…
How many people work in the tech industry worldwide? Hundreds of millions. It is impossible to give an exact number since technology is growing every day and there are hundreds of thousands of people entering the workforce each day.
According to Statista, the Global IT Industry is 1.5 trillion Euro's, and that's just IT. Add in military technology, government development, R&D companies, manufacturing, transportation, medical, and communications, and you are looking at over 20 percent of Global GDP. So, take 20 % of the global workforce as a rough estimate of those whose jobs involve the development, manufacture, or use of high technology.
The world of tech is full of agile/lean methodologies that encourage teams to learn by doing/testing, fail fast, communicate briefly, and at all cost, make progress on the overarching growth of the business. This rapid pace of change is fantastic for small businesses that are trying to innovate, but it can be very hard on teams and employee development. One of the interesting paradoxes of the tech industry is just how important people are to success! The fast pace, rapid change and constant innovation means that engaged, productive teams are essential to the success of any firm. How quickly can we change our hearts and minds to go in a new direction? Not all of us handle failure in the same way. What can give tech leaders support and direction in addressing this constant change that is bubbling up each week by helping them be aware of their own communication style (and their blind spots) to help provide more confidence and support to the team in a constant state of flux? Engineering talent is the lifeblood of tech companies, and yet technical managers are not always naturally strong in, or particularly interested in, people management! However, engaged and empowered employees and collaborative teams are absolutely critical in an industry where responsiveness and innovation are so central. The ability to raise the performance of a team is an important element of being a good manager. And here, coaching is one of the options.
Let's have a talk with two Slovak leaders who have implemented coaching in their leadership in tech companies. Denisa, a successful young lady, leading nine managers with teams of up to 50 engineers, great at change & crisis management.
Štefan, experienced manager, leading several teams of technical engineers. Result oriented, passionate about development of young people.
Both have been managing and working hard for years, but never getting bossy, rather empowering. They both are big fans of business coaching.
How did you get in touch with coaching and why?
Denisa:
It was the need to find additional managerial tools. When I was leading a transformation process in a team where not everything worked well and the change had to be done quickly and improvement had to be visible instantly, I needed someone who could help me to get a different view on the situation. Coaching wasn ́t so well known in Slovakia but I wanted to give it a try. Right after my first session with a business coach, I knew it was exactly what I was looking for.
I started to study coaching and actually have never stopped. The advantage of coaching is that you are taught how to ask questions and it also teaches you that there are no bad questions. I like being a coach. My colleagues say when someone has a problem I come to them and stand by him or her, looking at what they are doing. I was taught not to solve a problem on behalf of the owner, which I tended to do and sometimes still do. Despite the fact, I'm surrounded by a team of very experienced professionals.
Štefan:
I didn't know much about coaching. I was given the possibility to learn to coach as a part of my leadership soft skills education at Slovnaft, a.s., my employer. I was fascinated by the unbelievable power of smart open questions, where I , a welleducated and experienced engineer but not so smart as a manager (laugh) was capable helping others to solve complicated problems. Great, I got a new tool!
Which do you prefer, to be a coach or a coachee?
Štefan:
I like both to coach and to be coached. Coaching was extremely helpful for me, as I have found solutions to problems or answers to questions that had niggled at the back of my mind for a long time. I like to be coached even by my wife – I find solutions to my issues, she practices her coaching skills, and, as a side effect, it helps deepening our relationship.
As a coach, I am happy to see the "wow" moments. When the coachees understand that the problem is mostly only a construct existing in their mind, and they see that they have the power to make the change.
What are the problems or situations when coaching is the most effective way to cope with them?
Denisa:
For example, when someone asks me: "Please, tell me what is the priority!" but I know they are capable of finding the answer by themselves. By having a dialogue (using a simple coaching scheme), we can quickly see the best solution.
I use a coaching style when there is a need to deliver something complicated in an extremely short time, or when I want my managers to do a deep dive into the problem. The basic brainstorming is not enough until it is transformed into concrete steps and solutions. Coaching shines a light – and makes things clearer. Sometimes, it is enough to see the first step of the stairs and you are able to climb the second and the third one more easily.
Coaching is perfectly suitable for situations, when looking for resources within a team, it helps managers better delegate to their staff. As soon as managers find the way towards the solution I can easily change from my coaching over to my managerial role.
Sometimes, many issues need to be addressed, everything is running so fast and the problems are falling down on you like popcorn, coaching helps you not lose your mind 🙂
Štefan, what are the situations when you use coaching rather than mentoring?
n extreme crisis situations, there is no space for coaching. Of course, the coached colleague must have the appropriate knowledge and willingness to take responsibility. I also often combine mentoring and coaching.
Since I have been leading teams for years, I often use team coaching. Mostly at the beginning of new projects, where the alignment of project teams is crucial– to have coherent goals, clear rules, synchronized roles, etc.
Furthermore, I like to coach youngsters in our talent development programmes.
Where did you get coaching skills?
Denisa:
I have completed a few half-year coach trainings and several workshops certified by ICF in the area of Business Coaching, Team Coaching and Systemic Coaching. I am also ICF Associate Certified Coach.
Štefan:
I have completed a few ICF trainings, too. Moreover, I often use the book "Coaching according to the Pyramid" written by founders of one of the coaching schools in Bratislava, as a quick reference.
Štefan, would you recommend coaching to other tech leaders (and if yes, why?)
Definitely. I think, coaching is one of the best (even if not the only) managerial technique.
Denisa, I have had a chance to meet you in a workshop and saw you acting as a systemic coach and I can tell you it was really impressive how you handled the situation… and you were so authentic and familiar with coaching!
Thank you (smile). Yes, I feel very comfortable in a coach role. I can use the coaching automatically as a part of my work – sometimes, it is as easy as breathing. Coaching has definitely became a part of my leadership style. And, of course, I coach individuals in my private life, too, if I am asked.
Coaching shall be, basically, like a day at the spa. The clients are treated in a way, that they feel comfortable even if difficult topics are being discussed.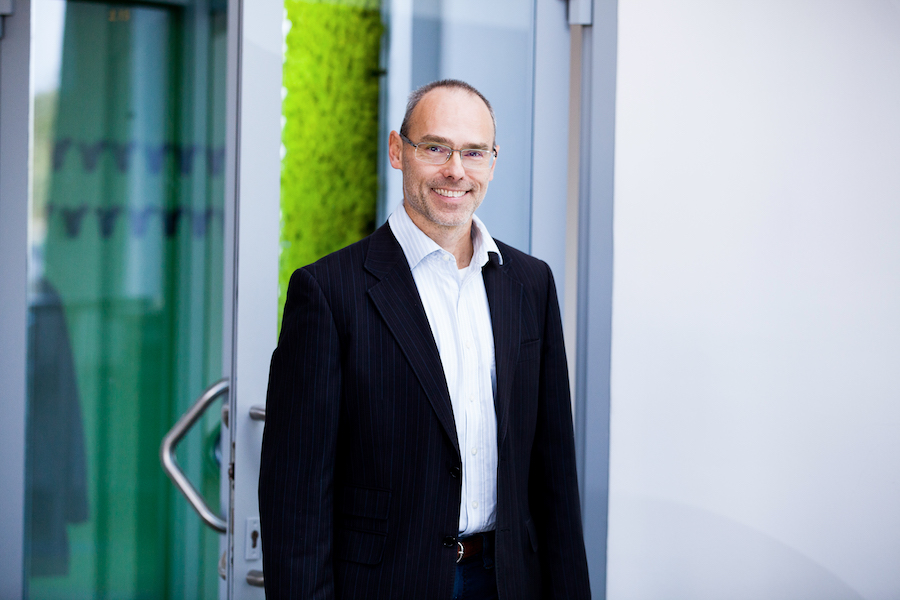 Štefan Godo
Responsible for optimal asset utilization, and formerly for product and technology development at Slovnaft a.s.. Responsible for Refinery and Petrochemical technologies, performance management, process automation, improvement projects. Involved in idea management, strategic feasibility studies and general development. Energized by staff motivation and talent development.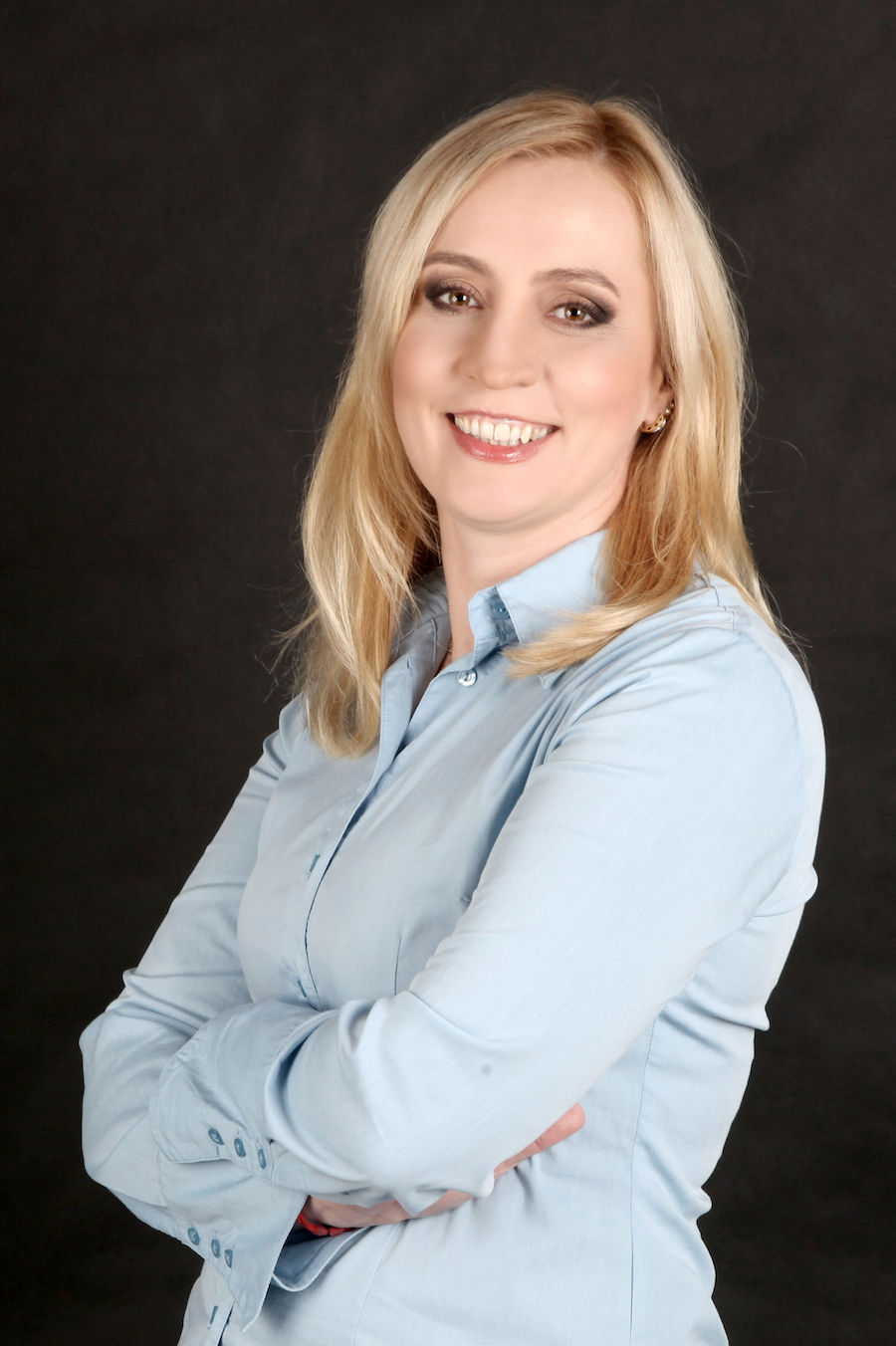 Denisa Križovská
Director IT Infrastructure at SIA S.p.A. Service Delivery ICF Associate Certified Coach Crisis, Business Continuity and Disaster Recovery. 15+ years of the IT Operations experience. Highly motivated result driven professional with an ability to build relationships, establish and maintain cooperation with others, establish personal credibility to achieve the goals.