"A hotel tests your skills until the last minute"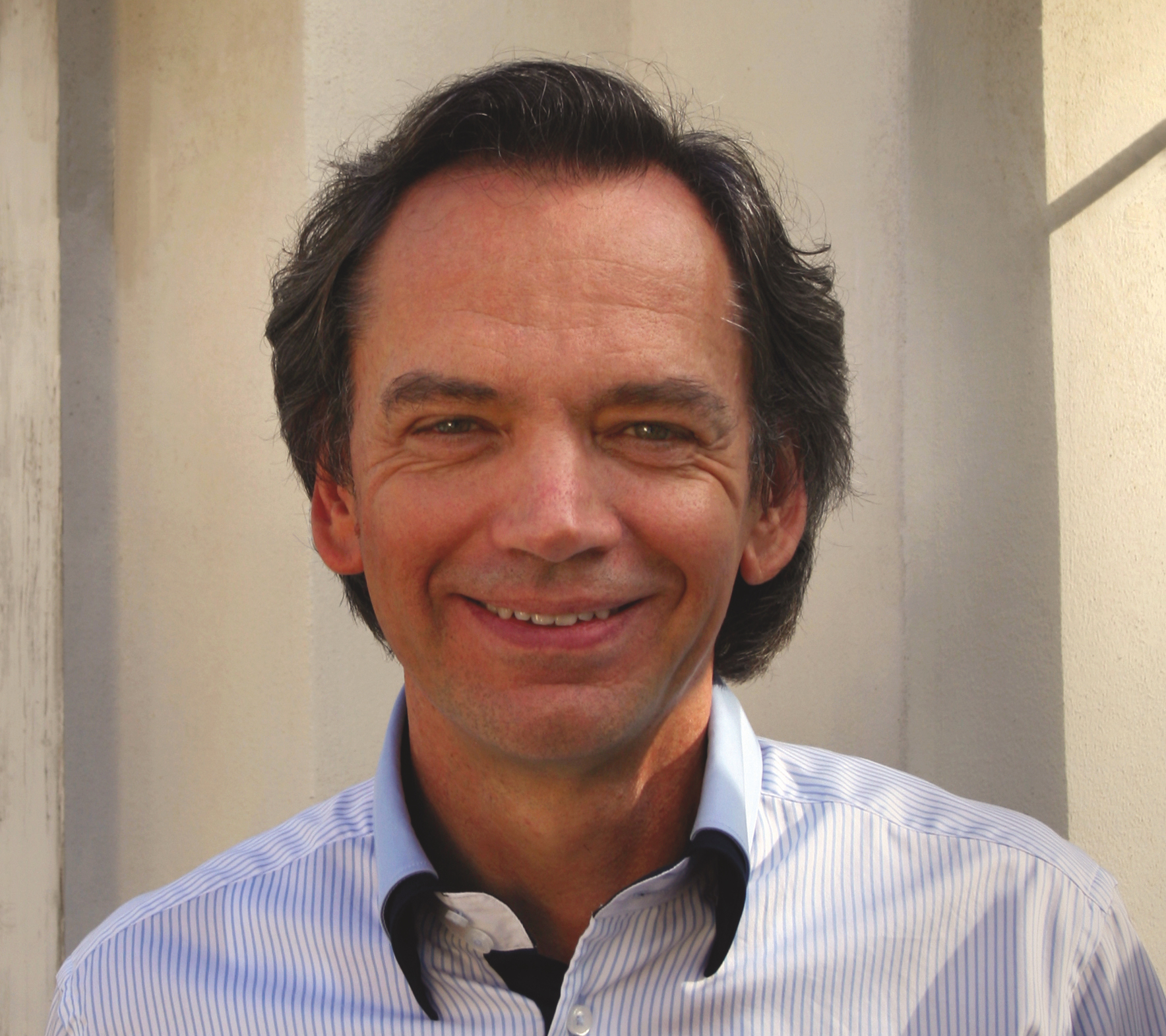 Text: Martina Hošková and M. Zisso; Photo: Archive
In the historical center of Prague, it is quite an impossible task to find an architecturally uninteresting building, and it is right here where the Archina Design Studio is located, in the Mozarteum building. The interior of the studio itself is inspiring as well, which is further supported by the list of project designs the company has in its portfolio. The list is rather long, but let us name some well-known hotels, such as Don Giovanni, Imperial, King's Resort, Palace Hotel, and Crowne Plaza Prague Castle. Ivo Nahálka is the long-time leader of the studio and a renowned architect, especially in the hotel construction sector.
You are well respected as an experienced hotel project design studio. Why have you focused on this demanding sector? Do you enjoy challenges in life?
First, let me set one thing straight. Sometimes, the public – even the professional public – thinks that our studio focuses solely and specifically on hotels. This is not the case. However, if you look through our list of implemented project designs, you will see that our main professional focus has come about by coincidence. In my second year of university, I chose a very complex design in Pankrác, Prague, next to the Congress Center. I took part in several competitions with that design. Right after graduation, I joined a team of architects who were designing the hotel in the end, and the project was implemented. This is the key point where my professional career really started, and this project was followed by more and more hotel project design implementations, addressing investors and hotel companies with something that the hotel world needed. It is the difference, the beauty…
What is it that makes hotel project design so challenging and unique?
A hotel is your second home when you are travelling, and you need to feel comfortable there, no matter what your preferences are. It is not a question of taste, style, or services at all. If the services provided are of high quality then it is a regular upgrade and guests are likely to come back. But it is primarily about how they perceive the hotel – the building, its interiors, and how everything is arranged to make them comfortable to sleep, work, attend a conference, go out for entertainment, swim, exercise, enjoy good cuisine there… The complexity of hotel construction is high because several functions are accumulated in one building – basically, all the normal activities that people do from morning to evening, and from evening to morning, in some rather short periods of time and in one place. Hotel construction tests the architect in a highly challenging way. The result should support the success of a particular hotel project so that its guests will be happy to return there. The architects will actually support the hotel's operations, in terms of the hotel's economic results, with their design. Then, the investors will come back to you as well. Making a mistake – or multiple mistakes – in a hotel design means that no one will ever award such a job to you again. Given the number of international hotel companies, the awareness of who is really able to create a successful product in this sector is spreading rather quickly.
You have been in business for so long that you actually now get contracts to redesign hotels that you have already once designed years ago. How do you feel in such situations?
It is very satisfying to go back to an original project design and replace the interiors with new ones. Honestly, I am really very happy when the interiors are just changed in a routine way so that their basic design remains virtually the same. A large part of the clientele appreciates when the interior is the same, and guests return to the environment they are used to. It is the same as at home – or at least it used to be the case – that the basic character of the interior is the same, and you do not tend to keep changing things in order to follow the latest trends and fashions. Architecture did not work that way before.
This was due to the fact that the buildings that were constructed were unique, one-of-a-kind, and filled with beauty and high-quality materials. The details were crafted with great quality, which means that the buildings, in terms of their exteriors and interiors, survived for hundreds of years. You can only come in and replace something if it is damaged in some way. But nobody tended to change anything fundamental because they knew those buildings were successful and always worked well economically. Therefore nobody changed the key features and functionalities.
It actually came back to me in a good way as well, in the sense that not only are the hotel owners coming back to us (as long as they are the same ones who built the hotel), but all those buildings are still hotels today – they have survived two waves of crisis and they are still functioning. As an example, I was recently at the Don Giovanni Hotel and could not find a parking space there at all. In spite of 94 the times being what they are, the hotel is exceptionally successful. It is, of course, created by the clientele, but also by those who run the hotel and have been able to sell that added value of service, of good cuisine. It is just that the hotel is so beautifully alive, it is full… It makes me happy from the point of view that not only can I afford to replace the interior, but I am able to honor the spirit that has been set up there from the beginning. This is the answer to your question.
Some buildings, including hotels, are entirely the work of a single architect, who designed them down to the smallest detail, including wallpapers, tea service, and spice sets. Are you in favour of such an approach?
Yes, I am, and let me explain why. Not only is it my personal conviction, but also if we go back to the past, we can see that there was no distinction then either between who was the architect of the building and who arranged for the interiors. Investors expected the architect they approached to design the building completely, down to the last doorknob. It exudes a tremendous power of beauty, which is extremely important for the joy and quality of life. Plus, there is another powerful energy hidden there and that is the unity of expression. It is basically what makes buildings unique.
I always like to mention the Municipal House as an example. When you go through the building as a whole, letting go of all opinions and tuning into your own feelings, you are bound to be amazed at the end of your tour of the building. Just how could it ever have happened that someone, like the two architects (Osvald Polívka and Antonín Balšánek), managed to design such a beautiful building, where even the interiors are absolutely perfect? It is like walking through a dream where everything is in harmony, in accord, with no contrasts anywhere. At the same time, it is never about something being boringly repetitive. On the contrary, it has such a huge power that you do not even think that there should be anything else since the synergies completely engulf you. And it is the work of the whole orchestra around the architect – the craftsmen, the artists – who create that harmony, because the architect wanted to enrich the building and he approached well-known artists to create a great result. It is more than just a unique building because it includes unique artworks that give it an even greater stamp of originality and beauty. That is how I think all buildings should work, and why I love working on designs where investors give us their confidence by ordering the design of the interiors as well. That is also precisely the wonderful challenge of being able to finish a building completely. We also design the place settings and chinaware, and take it down to the last detail. That is why you enter the house, and even after a while still feel that you are in a harmonious environment.
You mentioned investors. Have they changed during your time in the building and architecture industry?
In essence, the investor who wants to build a hotel does not change. It used to be more about the investor having their own professional team, and quite often they were also hoteliers. Today you can meet multiple entities; it is usually an investor that wants to invest but does not fully understand hotels, who hires a hotel company, and awards the construction contract to a construction company. Still, otherwise, the essence is always the same. For me, the challenge is always to create – whether it is an extension, an annex building, a refurbishment, a combination, or a newly constructed building – a product that meets the expectations of the investor, as well as those of the hotel company. It means meeting the standard requirements and creating an original building that is able to attract people with its good energy, which people also love to come back to. This just shows that beauty makes sense, because it will also support economic success. In the case of a hotel, it is a regular disaster when something goes wrong. It means throwing out the entire interior, or redesigning the layout. A hotel tests you until the last minute – through construction and interiors, where mistakes are immediately apparent and cost big money. This means that it is not about some "what I would like" type of creation, but that it must have the appropriate inherent attributes.