"If your dream is big enough, facts do not count"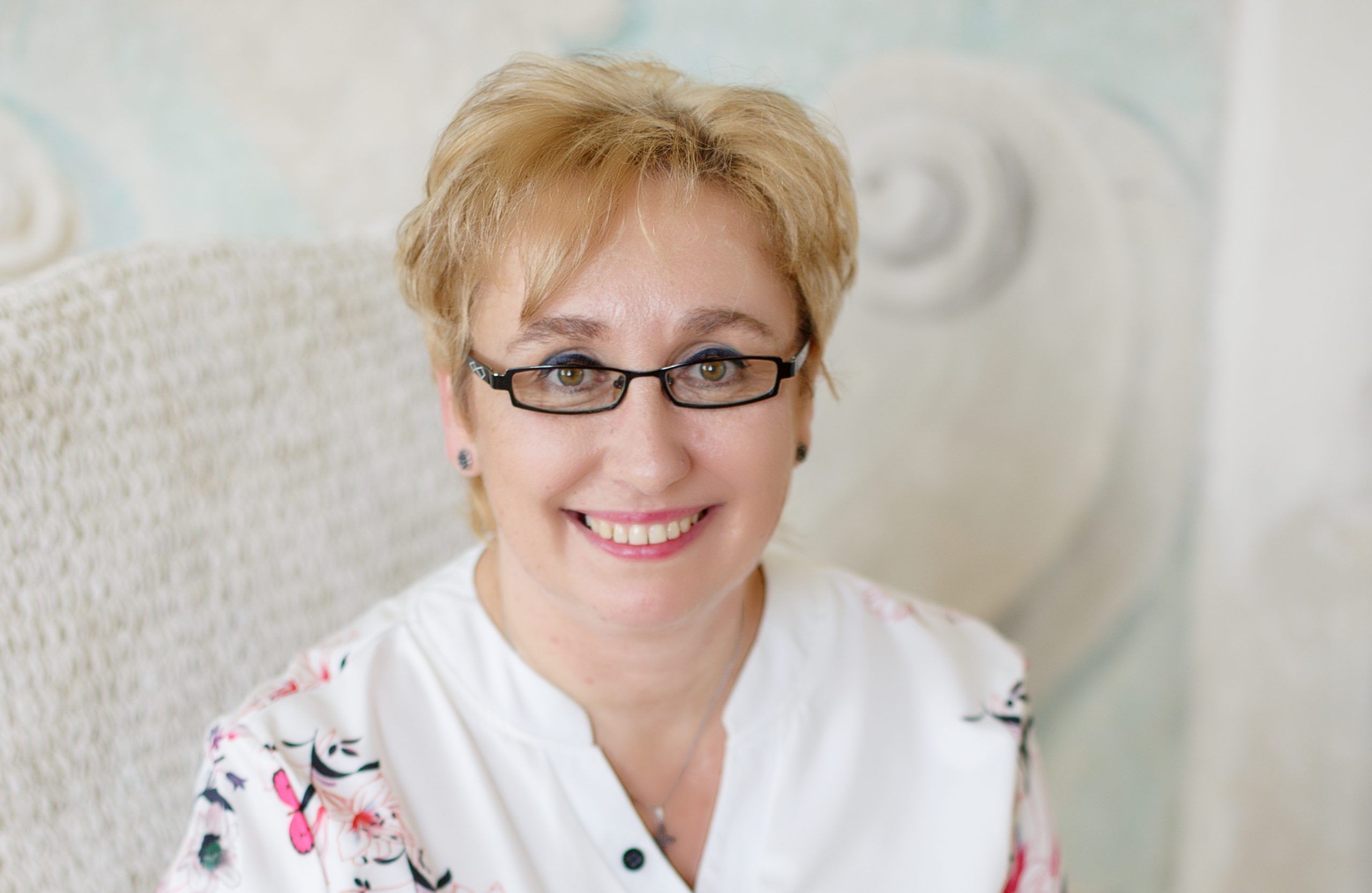 This year I wanted to write a special Christmas interview. A story that soothes us all after a demanding year, encourages us, and positively guides us to the next year. However, after further tightening of the rules and locked down meeting rooms, the possibility of interviewing high-profile personalities found itself at a freezing point. Fortunately, it turned out, once again, that life itself writes the most interesting stories. I have known Jana Merunková personally for several years; we got to know each other better this past summer, when we found out that we are united, among other things, by our interest in the latest trends in education and its connection with technology. Together with Gábina Štiková, Jana has built a successful non-profit organization, yourchance, which helps young people to start up their own independent lives after leaving orphanages and develop financial literacy in schools. She has experience in producing more than 35,000 CDs for blind children and fairy tale books for the deaf, supports women entrepreneurs, and lectures and writes books. In November, thanks to social networks, I found out that Jana is also a chateau lady. She decided to buy the Hluboš chateau, which was, among other things, the first summer residence of Tomáš Garrigue Masaryk. Additionally, she has decided to repair this castle and to restore the exhibition dedicated to our first president and his family. It is the legacy of TGM and the story of his family that is another passion I share with Jana.
I went to see Jana with my son, husband, and mother on the last Sunday of Advent. Jana was looking for a choir to record Christmas carols, which would support the renewal of Christmas traditions in Hluboš. I could not get a choir, but my son and other local kids helped with singing the carols. My husband accompanied them on the guitar. My mother, still an active doctor at her age of 76, wanted to see Hluboš near Příbram because it was in the Příbram region where she started her medical career, but she had no idea about the existence of this chateau.
From the moment I arrived on the last cold and damp Sunday in Hluboš, I completely grasped the magic of the genius loci of this unique place. In addition to music recordings, there was also a talk. So, on behalf of the editorial staff, we wish you a blessed Christmas and the fulfillment of your secret dreams in the new year. And because the new year is a time of new decisions and resolutions are coming, you should know that list of dreams and vision boards work!
Jana, how did you become a chateau lady? And not just any lady at the chateau. Your goal is to restore the chateau associated with one of the most important personalities in Czech history, Tomáš Garrigue Masaryk?
This dream came true after 25 years, from the moment I wrote about it as part of my journalism studies. At that time, I was very much shaped by the environment and personalities who lectured there, including the great literary critic Květoslava Neradová and Viera Judtová, who worked in Václav Havel's press office. The values ​​of Tomáš Garrigue Masaryk and the legacy of the First Republic were often discussed in seminars. One of the tasks I remember was an essay on "me in adulthood." And then I called it My Life at the Castle and I thoroughly described how I would return the original beauty and mission to some castle. It was in the mid-90s and various buildings in desolate states were being returned in restitution. I felt inspired by how their owners began to repair them. What is the fate of most essays? It ends up at the bottom of a drawer. But mine did not end there. I think I already understood the Czech writer Božena Němcová and her work. When a person is worst off, he clings to dreams and visions. I did the last revision of my essay in 2014. I added a chapel, a pond, and a specific form of the garden. Back then, it was at a leadership training, when we had to think again about the dream for our lives. I embellished my own in detail and imagined that I would fulfill it for my 50th birthday.
Wait, something does not fit here because I know we are the same age and I definitely do not plan to celebrate my 50th birthday for some time.
Last year, I felt that I had to start focusing more intensely on my dream. So, I prepared a space in my mind for careful acquaintance with reality and plan. I concluded it was time for mapping the situation on the market and getting to know both the representatives of real estate agencies and the owners of buildings. It was clear to me that the castle cannot be bought during an afternoon. I was horrified by how many beautiful buildings in the Czech Republic the Russians sell mostly to the Russians, which seems far worse to me than the occupation. I found a great broker Lucia Soukupová. When I told her that I was just interested in meeting and discussing the possibilities, she surprised me with the reaction that this is how future owners talk. We agreed to start bypassing individual suitable objects.
Every year I renew my dream board. For several years I had there one picture of a castle in the Neo-Renaissance style with a French garden, with a fountain. A few days later we went to Hluboš. When I arrived, I felt this was the castle I had been writing and dreaming about 25 years ago. There was a castle, a chapel, and a pond. I knew I belonged here. I no longer needed to go anywhere else. I was relieved to see that the roof was new. That is a win. Everything else can be done gradually. While inspecting the garden, Mr. Soukup found a resin-covered four-leaf clover, which he gave me. To this day, a chill runs down my back at the memory.
I think you describe well the feelings of the future owner, who is happy and at the same time full of worries. Inéz Cusumano described it similarly when she discovered Chateau Mcely. But the castle needed to be proverbially conquered …
I felt at home in Hluboš from the first moment. I used to dance competitively, so I immediately used the large floor in the Fresco Hall and danced a waltz. At the same time, I kept thinking, this dream was not supposed to come true now but five years later. I assured the real estate agent that the castle would wait for me if it should be mine. In January of this year, I met directly with the owner and introduced to him my vision of keeping the Masaryk legacy alive and build Hluboš as his memorial, but also as a place of social gatherings in the spirit of gathering places reminding of the tradition and spirit of the First Czechoslovakian Republic. I also saw synergies with yourchance's activities. And then came the pandemic. I kept commuting to Hluboš and thinking about my vision. In August, I introduced the plan to my friend, who confirmed to me that my plan makes sense and that I should work on it further. Within a few days, a broker called me to say that another buyer, who wanted to rebuild the chateau into a five-star hotel, also showed interest in the building. The closed area, the oldest botanical garden in Europe inaccessible to the public and no exhibition about Masaryk … I could not allow that. Nobody will remodel my castle into a hotel! I consulted with my two life mentors and both advised me to fight for the castle and its future.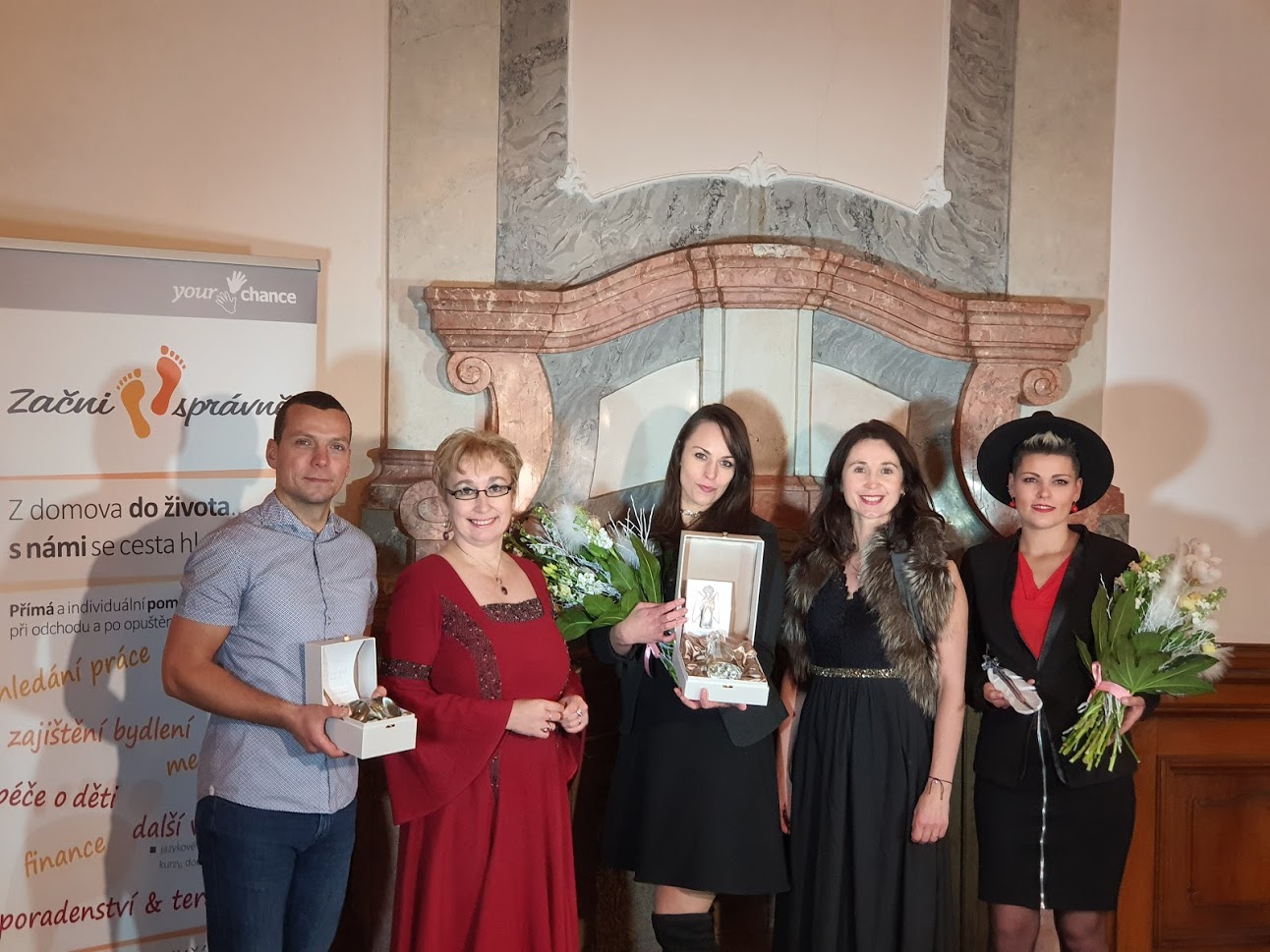 And all this happened within 14 days against the background of the covid period when most of the meetings were almost impossible and the authorities did not work …
Yes, if the dream is big enough, the circumstances do not stop you. I came up with a hybrid financing model, where a non-profit organization as the owner of the property will cooperate with its own subsidiary s.r.o. I presented it to future members of the board of directors Hluboš NGO, who approved my model. I contacted other partners and donors. But I still did not have the required amount of money available. I called the current owner, Mr. Landa, who kindly extended my term by 14 days. Even so, the result did not change significantly. I suggested to him that he continue negotiations with the developer. And the owner gave me another chance … trust and keys. Although the offices were most of the days closed, I always managed to convince someone to help me to handle all the documents needed for the sale. I believe in the Lord, so I feel that with God's help and a good team, everything can be done. I feel that this project is literally blessed.
In November, I launched a large project of the Czech-Israeli Women's Accelerator. And every time I went down my mind, I remember why I started it. What helped you?
Yes, I was worried, especially about finances. My mentor gave me good advice: "Act as if it has already happened. Take small steps." So, I ordered a chair. I bought beautiful crystal glasses. And with these little things, I kept reminding myself of the path and goal I was taking. On November 5, I signed a contract and immediately slept here on mattresses on the ground. And I moved on the anniversary of the Velvet Revolution on November 17th, 1989. The ideals of Masaryk and Havel were thus symbolically connected in my life. And I began to take steps to fulfill all the obligations arising from Hluboš's mission. And since then, friends, comrades, and volunteers have come here to offer me various help.
So, can I invite readers to Hluboš on behalf of the Czech and Slovak Leaders magazine?
Certainly. When the situation allows, I plan many activities. And you can also get involved in the volunteer days that I organize. I will try to restore Masaryk's exhibition as soon as possible. I also plan to organize film and discussion evenings, The Ball of the Republic, or music meetings. In the ground floor flats of the management house, there will be start-up flats for young people from orphanages involved in the Začni spravně project, and the adjacent stables can be a suitable small manufactory. And because I think that caring for Masaryk's legacy should be a joint work of all of us, I also welcome interesting ideas for activities or objects that are related to the person of TGM and his family. So, in addition to health, love, and happiness, I wish readers not to be afraid of big dreams next year. When we open ourselves to our dreams, they do come true.
Hluboš Castle near Příbram was established by rebuilding a medieval fortress in 1546. I do not envy future guides in Hluboš, because the castle changed owners 25 times from the 15th to the 18th century. It acquired its current pseudo-Renaissance form at the end of the 19th century. Hluboš Castle was the first summer residence of President Tomáš Garrigue Masaryk in 1920-1921, where he stayed with his family before his summer residence became the castle Lány. The government office rented the chateau from the Oetingen family, and many foreign visitors and delegations went to Hluboš instead of Prague. In 1925, the Hluboš estate was bought by the Příbram business owner Josef Kolařík, who managed the chateau until 1948, when it was nationalized. The fate of the castle reflects the sad fate of the country during the communist era. There was a military barracks, a dormitory for workers in uranium mines, and a secondary vocational school with a boarding school. Overloading, for example, with the location of anti-aircraft guns and inappropriate use of the castle premises was very damaging. The damaged chateau was returned in restitution to the descendants of the Kolařík family in the early 1990s, who gradually repaired the chateau and opened an extensive exhibition dedicated to Masaryk's stay in Hluboš. If you are familiar with the castle, then you have probably seen it in the series Pojišťovna štěstí (Happiness Insurance). Thanks to the "cast" in the series, the castle has a repaired roof. The chateau was closed in 2010, and in 2015 it acquired new owners. Due to the separation of the partners, Mr. Landa decided to sell the castle. Before selling the chateau to a buyer who would convert it into a five-star hotel, he decided to give a chance to a project presented by Jana Merunková, who promised to keep both the chateau and the chateau garden open to the public and build on the TGM legacy. By the way, the botanical garden around the chateau dates to the early 19th century and was visited by Emperor Francis I himself to admire this unique work with his own eyes.
By: Linda Štucbartová