Make sure to use innovative methods! Learn more about "See-Through" model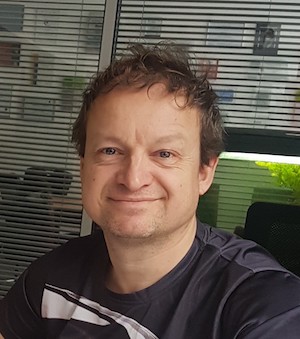 Jiří Berger is a visionary entrepreneur, founder, and investor of innovative and creative projects with strong and successful track record. During 25 years in business, he has built several successful projects on three continents that organically grew to global sales of approx. $20M.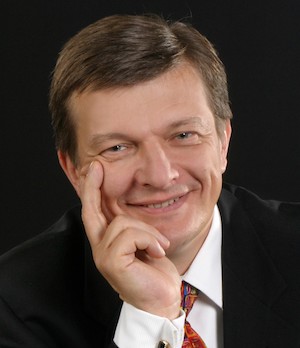 Jiří Polák started his carrier by lecturing computer science at the Czech Technical University and he also spent one year as a research fellow in UK. His master and doctoral thesis dealt with Artificial Intelligence. Later he was a partner in Deloitte, working in Central and Eastern Europe and the US. After leaving Deloitte in 2007, he was an advisor to several government ministers. For more than 20 years he has been part of management of the Czech Association of CIOs (CACIO). Currently, he is a business advisor and founder of ESPS (Entreprise Strategic Problem Solving) start-up.
The interview with Jiří Polák and Jiří Berger is discussing a new method for strategic problem solving and decision making as well as their start-up, which will ensure the application is accessible to everyone. Using the very current coronavirus outbreak, the benefits of the method are examined.
Note: Most of these answers were provided by Jiří Polák, when Jiří Berger added information, it is mentioned.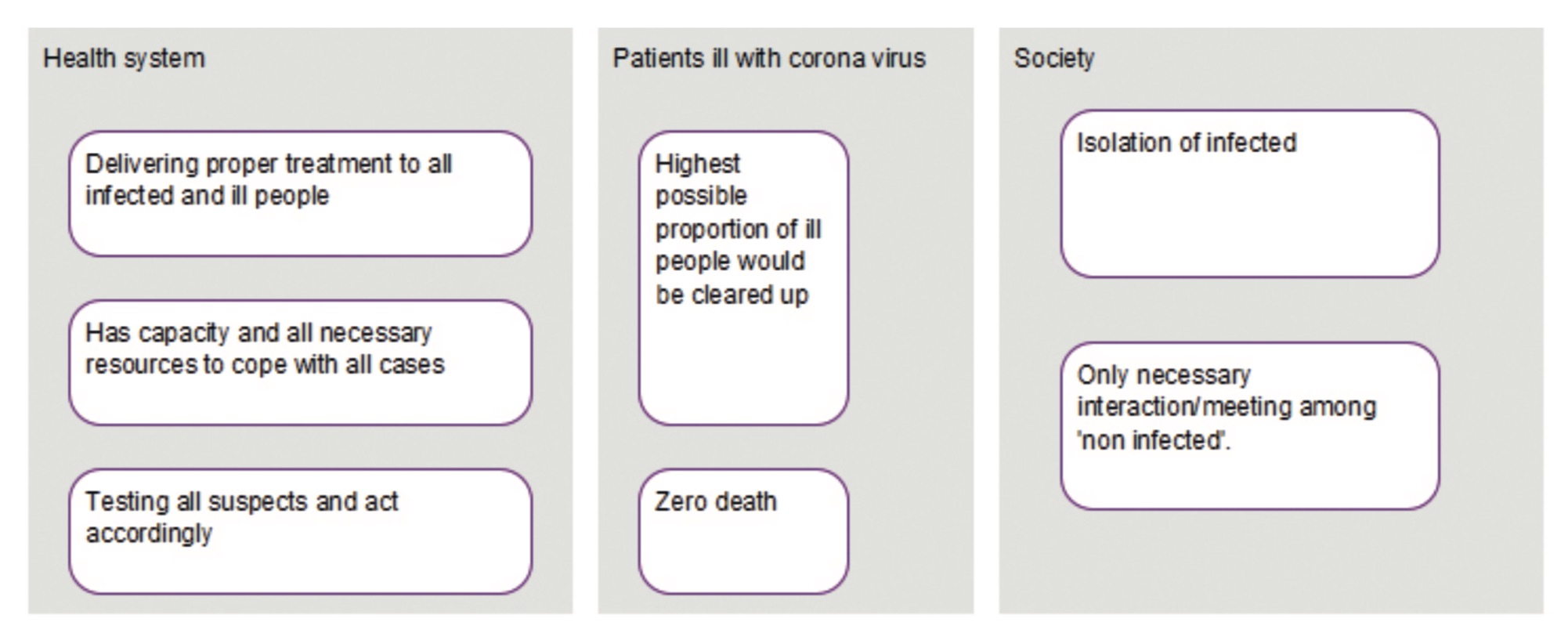 It is interesting to interview you during these times when we experience more uncertainty and volatility than ever. Your start-up is trying to simplify strategic decision making. How did you come up with the idea?
Our new method is based on our experience with providing complex analysis and solutions for large corporate clients. However, our previous tools and methods were designed for analysts and consulting professionals. Now we target a much wider group of CEOs, top managers and other leaders who could benefit from acquiring new professional skills with regards to strategic decision making and problem-solving.
Uncertainty and complexity are the characteristics of today's world. You challenge the traditional notion of the long, detailed analysis process and disrupt the traditional consulting approach.
Yes, we all are aware of the fact that leaders solve business problems on a daily bases. However, in order to reach any outcome for problems corporations are facing, you must undergo a time consuming and stressful process. On top of that, you often end up with wrong or unsatisfactory results.
There were a number of methods developed by companies like Toyota, IBM or McKinsey to help with strategic and operational problem- solving. Many times, analytical methods for process analysis were also used during the search for the right solution. These would include flowcharts, logical trees, and PowerPoint processes. All of them bring a great value of visualisation using pictures like diagrams, flowcharts or logical trees. Such graphics help to understand the visualised issues or analysis.
Our selling point for leaders is in saving 90 percent of resources, particularly time when solving problems. We bring a method and diagrams that are understandable in five minutes. And we promise to define the business problems and its structures in an hour. For our example let's consider a government facing the coronavirus outbreak problem.
What are the real problems? First, the health system should be able to cope with all infected, and especially protect all elderly. Second, the number of deaths should be minimised. The third comes as a consequence of the first – preventing the number of infected by isolation of ill and infected and minimising contacts among the healthy. This will suppress the amount of demand on the intensive care units by, for example, half. This was a five-minute definition of the problem and how the government could solve it. After the introductory five minutes, we start to challenge all participants by asking more questions and we spend an hour defining the problems, their expected strategical and operational results. This will ensure the follow up of all possible problem related issues and consequences. By then we get to the core.
It is interesting that you used the coronavirus case as an example. It seems that this analysis took some governments more than a month. Spending a couple of evenings trying to produce face masks for my family, I feel that something is missing.
The previous definition was somehow quite idealistic, implicitly counting with "unlimited resources". However, the Government would probably define its problems (and expected results) differently taking into account the limitation of resources. For the government, the biggest issue will be the non-functioning and/or the health-care system being unable to cope. It would mean first to protect medical doctors and hospital staff then managing the number of people ill with the coronavirus with treatment to the level of the health system capacity. We prepared the possible problem structure with limited resources as we present above.
In the diagrams, there could have been more varied perspectives on the situation, but we tried to keep it small and simple. For example, there could have been the perspective of the infected, the police, army or the public services' employees.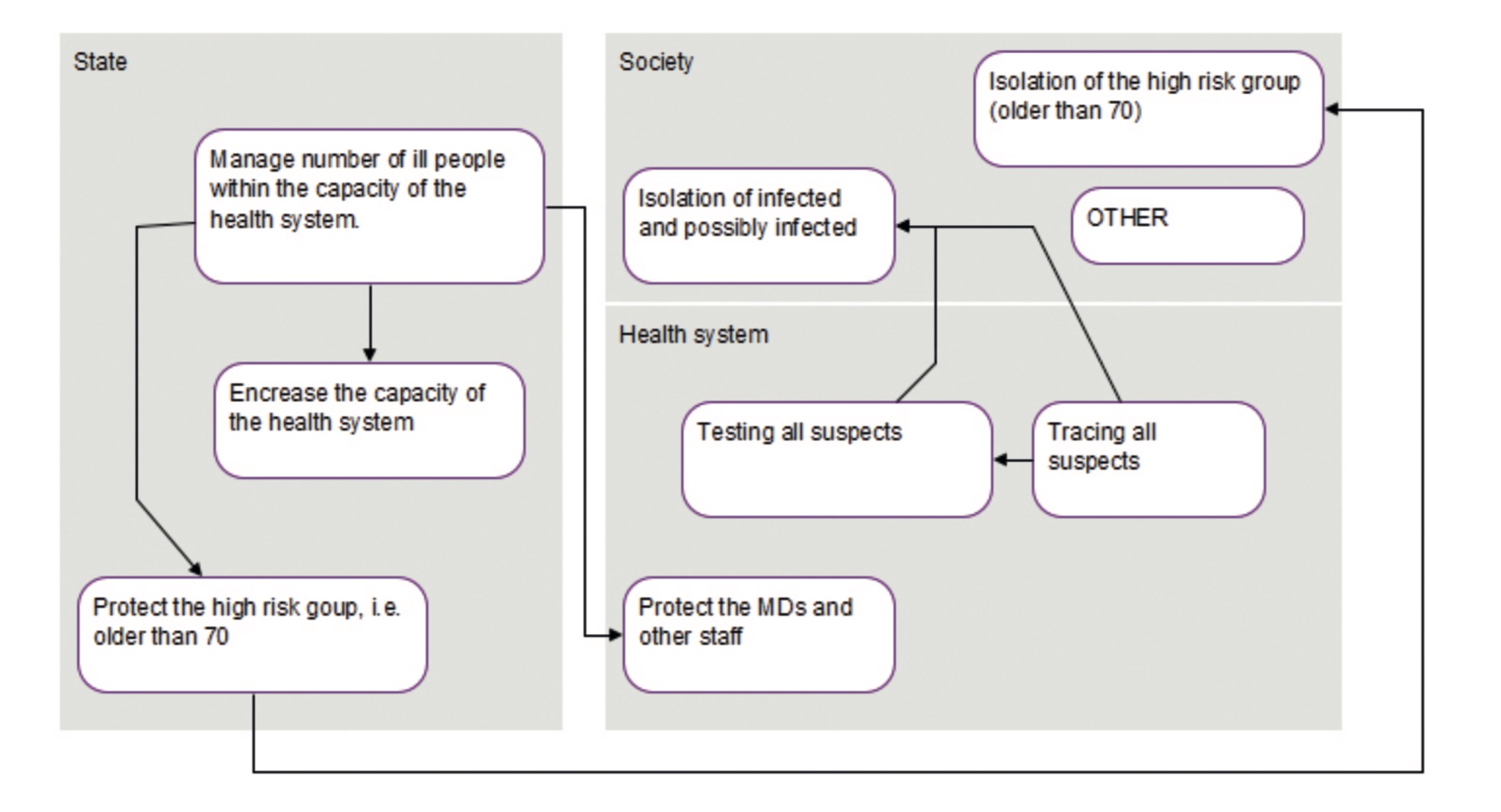 I feel your diagrams help readers to understand the current provisions much better than the many press conferences that plague our family evenings. How did you come up with your "See Through" method? And what are its sources?
I would prefer to mention how we adopted or rejected some of the well-known ones. We agree with all methods using the "feedback (cybernetic)" introduced in the early fifties. Well-known methods using this cybernetic problem solutions use a loop: Plan, Do, Control. However, we would argue that "learn" should be added before plan; we see the loop rather like Define, Execute, Measure & Feedback, and then Learn. After concluding one loop we are ready to define problems and results for the next execution – repeating the cycle Define, Execute, Measure, Learn, should be seen as a continuous implementation of strategic goals. This strategy of defining and solving problems is the cornerstone of our method and our application. This application would use AI algorithms to help leaders to define the structure and priorities of the problems and their solutions.
Now, turning to Jiří Berger, how can you make this more user friendly? No one likes charts anymore, we often want to solve everything on our mobile.
Yes, we are aware of the fact that today's leaders and particularly the upcoming generation are ready to use applications. We help them with AI algorithms to come with appropriate questions and cross-test their consistency. We should also stress – our application will soon be available anytime anywhere on any device.
These times disrupt the traditional way we used to work. Long meetings are history, hopefully. You keep mentioning that one hour is enough time for the strategic problem definition. Is this possible to implement within corporations or state institutions?
We strongly lobby for one-hour sessions. And we also even more strongly strive to forget any existing solutions, any similar problems discussed before. True open-minded leaders should ask themselves questions like Why, What, Who, When, Why Not – this is the only thing we need to change. We love Einstein's words: "If I were given one hour to save the planet, I would spend 59 minutes defining the problem and one minute solving it."
We expect full concentration, the full focus of all participants of the strategic problem- solving meeting. We anticipate that leaders are tired of 100 pages analysis, PowerPoint pictures of existing processes, many times repeated arguments again and again.
I understand the need and urgency for defining the problem well from the beginning. Why are business problems so difficult to define?
Most definitions are not clean, most definitions are not getting behind the curtain of ballast, most managers and leaders live in certain silos, they have their solution in mind before the problem is examined – we call this managerial 'bias'.Thisleadstomanyquestionshavingtobe answered and repeated, and responses tested by another set of the Five W questions.
A better definition/answer will come only after we are able to specify the problem's structure. Like we saw in our coronavirus diagram – 'testing all suspects' is part of 'keep all infected isolated'. We can look at it as a precaution, however from the problem's (to solve) perspective first we need to solve the testing, then we can truly isolate all of the infected (both ill and infection carriers).
There is a certain advantage to reading the problem, e. g. problem "Testing all suspects" could be read also as a solution – we have to test all suspects. We summarize it by saying: when we have a problem definition, we also have an understanding of the expected results specification, so we write shortly "we have problem/result definition". Having the problem or solution structure we can prioritise them, e. g. in our example we can decide that "Isolate all infected or possibly infected"has the highest priority. As we do not know all possibly infected for sure we can decide we isolate everybody as much as we can (and in meantime, we work on increasing testing capacity to be able better identify all possibly infected).
Having structure and priorities will facilitate taking the right decisions at the right time – or better said: the leader can come up with decisions that are not intuitive, but scientifically supported.
Jiří Berger adds: In our application, there will be a graphical user interface (GUI) where one could play with all of the words and sentences spoken during the 'collecting all ideas, notes, comments, facts' meeting stage. This would bring new – not expected relations among ideas needed to define the problem and its structure.
Crises are great for starting to do things differently. Let us challenge our readers to start problem-solving not concentrating on analysis, but on outcome. Also, the advantage of diagrams is that they are easy to understand without any explanation. But how would the application support a leader to define their problems effectively?
Jiří Berger: Part of our method is to break the everyday stereotypes. This is the key reason why we say – you must not analyse today's situations, forget your silo view, forget how you did the previous decision. We came across many situations when analysis meant paralysis. We do not underestimate analyses, but it should come only after the expected result is approved and different ways are to be compared and discussed. Therefore, our method starts with synthesis, with designing the result by defining the problem deeply. Analyses come after setting the goals, at the point of decision as to how to implement the solution, which way to reach the goal would be most effective.
Jiří Polák: We have patented algorithms to lead the user, i.e. a leader with many questions and cross-checks of his/her answers (presented in diagrams) against previous answers and also against the previous context to keep consistency. This is the role of the application algorithms.
Let us finish on a happy ending. You have an offer for our readers…
We are more than happy to organize workshops or individual sessions with those who are interested to learn more and be ready to use our method and application. We will be even happier to meet professionals who would be interested to join our team to make this success in the global arena.
Linda Štucbartová