My Life as Defined by Two Quotes or Aftermath
of Brexit as witnessed by Judi Challiner, a British citizen now seeking the Czech citizenship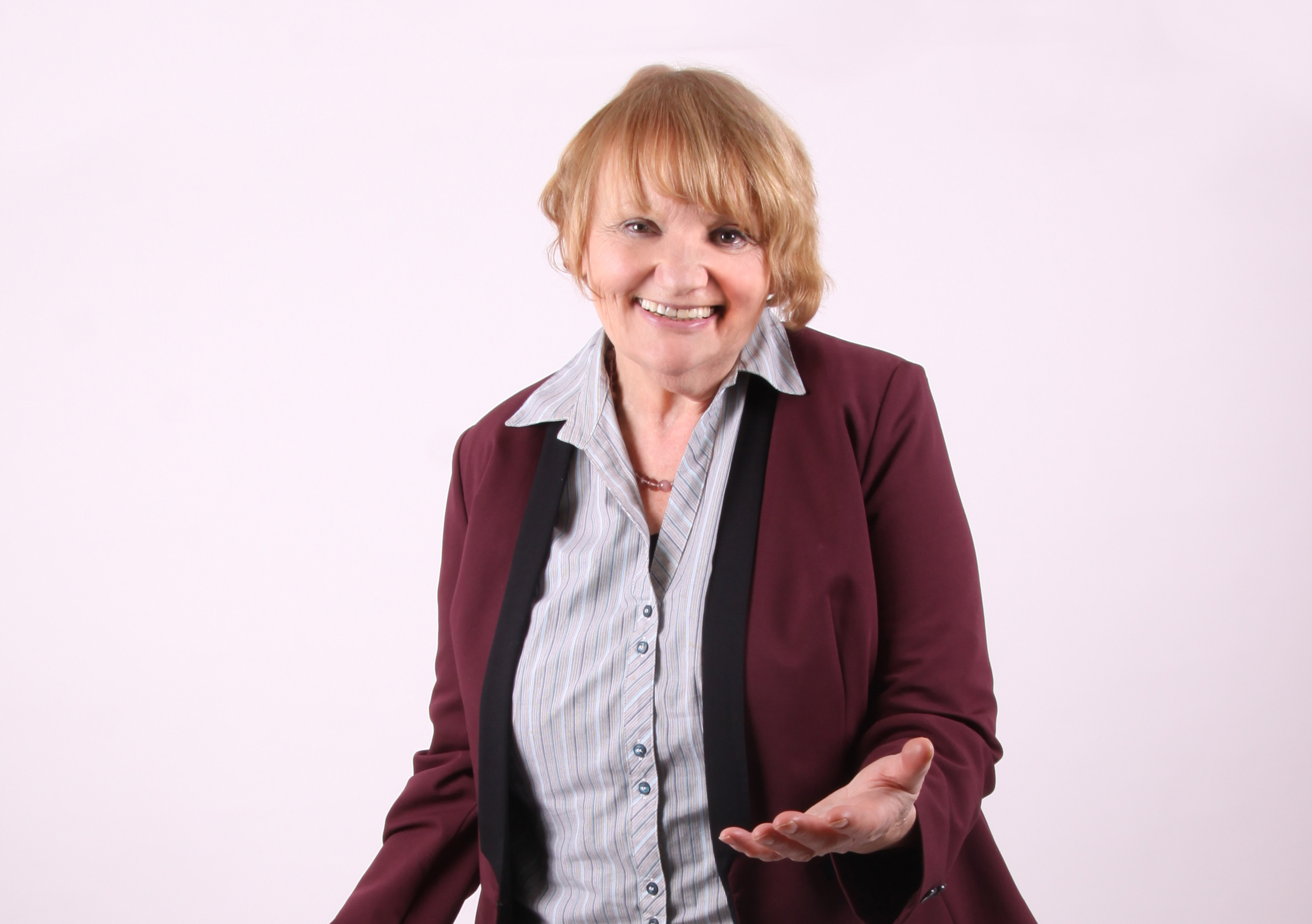 Judi Challiner was born in the UK. Her father was a Czech medical doctor who managed to escape Nazism. Judi visited Czechoslovakia several times during communism and since the Velvet Revolution has been regularly coming back to Czechoslovakia and then the Czech Republic. She has taught Creative Arts in the English International School and Czech state schools. In 2014 she gave a TEDx talk on the issue of stigma. She is a keen member of two Toastmasters Clubs in Prague, formerly of Bohemian Toastmasters where she was president in 2012 and is currently an active member of Prague Business Toastmasters. Although 'retired' from the school-room, she is still involved in two projects in Prague and spends 6 months of the year in the Czech Republic.
After the Referendum on June 23, 2016 and the resulting Brexit, she was horrified by the activities of the British government as well as the hostile mood from the initial 51% Leavers Brexit supporters. She therefore made a decision to acquire Czech citizenship.
Judi, do you perceive your quest for the Czech citizenship as historical irony? What comes to your mind when you hear the famous Neville Chamberlain's quote that led to Munich 1938 syndrome. "A quarrel in a far away country between people of whom we know nothing."
Whenever I hear this quote, I think of my father escaping from Hitler invaded Czechoslovakia, to the safety of London. He never forgave himself for the tragedy of leaving his mother Anna Posnerova in Karlovy Vary, to be murdered in Auschwitz. Although I never met her, she guides me constantly.
As a post war 2nd generation Holocaust descendant, I was a well travelled baby. Born in 1945 in London, my English mother took me at three months to Zlin where my father was Medical Director for Bata. In 1948 we returned to England, where my "mongrel" background often made me an isolate in the all white, Christian community of Stoke on Trent. I found out about my Jewish roots at the age of 8, when I heard the story of my father's mother and 25 relatives murder in Auschwitz.
Was the age of eight too young to hear about gas chambers? Probably. I had to deal with anti-semitic name calling at school, could never mention my grandmother or the war or the bullying to my dad.
Did this leave a scar? Possibly. Yet, I was incredibly proud of my Czech roots, championing the cause of minority groups both in school, my teaching career, and to the present day. I never lost the hope of fulfilling a childhood dream to return to the "far away country" to live.
What did bring you back? Unfortunately, all of your Czech relatives perished during World War II.
Apart from two brief visits in 1968 to celebrate the Prague Spring and in summer just before August 17, I had no living family ties with my father's country. I was educated in England, taught in England, happily married to a Manchester man and had two wonderful boys. What was the strong pull of my father's and grandmother's country?
In January 1997, as part of a Drama project Children of the Holocaust, I returned to Prague for five days. After looking at the Terezin Art Exhibition, I went into the memorial in the Pinkas Synagogue. There at eye level I found her name Posnerova Anna and vowed once again to come back and live here. I'd show Hitler how his Final Solution had failed.
It took five years for me to fulfil that vow. In 2003, I returned to Prague to teach at the English International School of Prague.
The grim irony was that I returned at the same age of 58 as my grandmother was forced to go to Terezin. During the years of dual living in Prague and Manchester, I often thought of having a Czech passport, and re-learning Czech but was discouraged on both counts. My Czech friends said "Why have a Czech passport when we are part of the EU." As for the language? I found it so hard and everyone in Prague wanted to practise English!
Teaching in an international environment was like a new career. Previously I had worked for decades in deprived inner city schools, championing equal opportunities for poor "forgotten" white children and refugee families. Now I was teaching the English curriculum to the rich international elite of Prague. Yet, the same goals of celebrating diversity of individuals and learning the lessons of the country's horrific past invasions were even stronger. Through Drama and the Arts I enjoyed a decade of teaching the value of diversity and respect for humanity in both International and Czech State schools.
Did you feel a sense of belonging?
Yes and No. Whenever I talked about my roots, the response was a mixture of polite interest. I was ALWAYS asked if I spoke Czech. I was usually asked if I had any family in the Czech Republic. When I explained about the fate of my father's family, it was usually met with a silence, a shrug and a change of subject with 'Those were terrible times.' Hardly surprising when I thought about what the Czech people had endured from 1938.
Yet, I did and still do get this incredible feeling of belonging every time I land at Vaclav Havel airport. When I open the door of my little flat in Karlin, I smile as the inner words whisper "Welcome Home".
Besides championing diversity and holocaust, you became known for your TEDx speech on the issue of stigma.
On June 21, 2014 when I was a TEDx speaker at TEDx Praha. I was invited because I was a member of Prague Business Toastmasters.
At the Divadlo Hybernia I spoke about Stigma and how I'd challenged anti-semitism, racism, mental illness and asked the audience to actively celebrate diversity in individuals. As I went out and looked across at The Municipal House where my grandmother must have often had coffee and cake, I hoped that she would have approved of her grand daughter. Again I made a vow, I would co-write a book with the Director of Prague Youth Theatre – Adam Stewart. He had written a play based on the diary of a Terezin survivor and the plan was to use it as the core for drama workshops which portrayed Jewish life in Prague in 1930s during the rise of Hitler and comparative examples of xenophobia, propaganda and fascism today. The aim was to teach young people to accept, celebrate and never denigrate diversity.
Rebecca Humphries, PYT Assistant Director wrote the present day workshops using bullying, monsters and tales of Syrian refugees. ' Empty Hands' was scheduled to be performed on June 25, 2016.
Well, that was few days after the Brexit vote…
Yes, and whatever my personal feelings were, I knew that the Referendum in the UK meant the world had changed for ever.
On June 25, I was the narrator at the performance. One line seared through everyone's consciousness. "A journey to an uncertain place for an uncertain amount of time".
That line, chillingly sums up for me post Brexit UK. It is like an out of control roller coaster ploughing relentlessly through helpless by standers who are uncertain where they will end up.
Whenever I am in despair about something, I remember my mantra "This is nothing compared to what your grandmother suffered in Terezin." which is still very true.
What are your next plans?
I am focusing on my new project, a book about the important role of grandmothers.
I work on it together with my Czech friend Linda and we try to compare the perspectives of women from both East and West during the 20 & 21 centuries.
Finally, I am undergoing the process to obtain Czech citizenship, since it will be the Czech passport to ensure my continued freedom in the EU. Vive "the far away country" which I know and love a lot!
At 71 years of age I pursue freedom, justice, honesty and celebrating diversity with as much passion as always. I'm proud of my background and refuse to accept or condone the populist movement which is taking its grip in UK.
For the rest of my life my message is simple and celebrates another huge role model of mine Václav Havel. Like him I believe that "Truth and love will overcome lies and hatred".
By Linda Štucbartová