When Traditional Industry Paves Way to Modern Times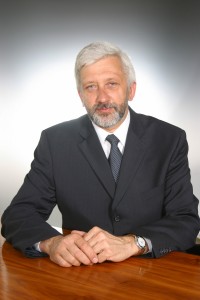 The fate and reputation of the steel industry in Central Europe could be compared to a classic "Cinderella" fairy tale. Classic but a bit obsolete and not making the headlines when compared to "trendy" industries such as IT, biotechnology and others associated with creative start-ups. However, as the example of Železiarne Podbrezová located in Central Slovakia shows, when history and legacy not only meet current needs but also present a visionary outlook to the future, a unique story based on both local and global partnerships is created. The holistic approach of a company that has a 175 year-old history and puts people in the centre of success brings about a long-lasting and fruitful partnership that extends from a private secondary metallurgical vocational school and private high school, continues to sport clubs and reaches beyond to the preservation of the medieval castle of Ľupča or development of the Tále region.
It is exactly thanks to the visionary approach benefitting the whole region and the impact made in several countries in Central Europe that the Czech Leaders Magazine has the privilege to feature the first Slovak citizen on its cover page. Meet Mr. Juraj Křiváň who has been a member of the board of Železiarně Podbrezová a.s. and also the sales director of the company for a quarter of the century.
Mr. Kriváň, you have dedicated more than three decades not only to one industry, but also to one company. Such loyalty and perseverance is quite unprecedented when judged according to current trends. Can you tell us more about your career journey?
To be exact, it has been already 37 years since I joined the company. During the last two years at the university I was given scholarship on merit from a steel factory, so my mind had been made up even before I graduated from the university. I chose the steel factory despite the fact that my father was an HR director of a neighbouring company producing sand; after he realised that I was going to start my career elsewhere he had not spoken to me for six months. My family and grandparents moved to Podbrezová when I was eight and I have been living here ever since. My education was quite special for that era: I studied a secondary technical school and then I went to the university to Bratislava to study foreign trade. One must bear in mind that during the times of Communism it was very difficult for someone who finished a regional technical secondary school to enter a university. I owe this to my father as he helped me with his support and connections. I am quite open about this fact because nowadays not very many people realise how different the times were then. On the other hand, I have never disappointed those who had given me the chance to study. After finishing my studies and completing one year of compulsory military service, I started as the head of new production. Over the time, I held interesting positions when I was introducing a new IT system to the company, I was handling the system of orders and then I became the head of sales and marketing department. For the last 25 years, I have held the position of the sales director and a member of the board. By the way, I also brought my wife from Bratislava to Podbrezová. If I am to summarise in one word the reason why I made the decision the way I did: I felt I would be given an opportunity there. And the opportunity that is exactly what I myself am trying to give to young people.
For younger or foreign readers, can you reflect on the changes brought by the Velvet Revolution?
It was definitely a big change. I just want to remind everybody that during the Communist times, more than 80% of production capacity went directly to the USSR as something that resembled a barter trade. The trade was organised on the state level with the support of Ferromet company. But the fall of the Communism and consequently the collapse of markets of the former Communist countries were not the last significant change for our company. The next significant change was brought by the separation of Czechoslovakia in 1992. Since 1992, my primary task was to build our own sales network and since then we established our dealerships in Prague, Poland, Italy and in Germany. The dealership in Italy uses the contacts to represent us in distant countries, such as the United States, Kuwait, South Korea and Australia. I am proud to say that since 1994 the sales network has been capable to secure 100% of sales of production capacity. From Podbrezová, we directly serve the Balkan countries, Romania, Bulgaria and Estonia, Latvia and Lithuania.
Where did you get the idea to enter the western markets? I can imagine that such a move was quite daring in beginning of the 1990s.
Since late 1991 until 1992 we had closely cooperated with a Swiss consulting company and we had done a year lasting internship. We used to spend four to five days per month in Lausanne and we got the idea that we needed to be directly present in the markets where we wanted to sell. I also got the inspiration from other western competitors. And the model setup has proven to be working for more than 23 years. My approach to the business is quite simple and stems from the belief that both sides need to be satisfied. Selling in our case is a truly continuous work; we produce about 25,000 tonnes of material each month and this is done best with the help of local people who know and can respond to the needs of local customers.
How was the steel industry affected by the economic crisis?
Well, that crisis in steel industry did not last very long, only from 2008 until 2009, compared to other industries. The fact, not often mentioned nowadays, is that there is another crisis going on since May 2015. Prices hit the record low and the steel industry has to bear the consequence of overcapacity from China and the United States. This year, we have lost the US market completely. Of course, we are trying to look at new territories, such as Vietnam, but these tend to be rather problematic at the beginning of cooperation. More than ten thousand jobs were lost as a consequence of the current crisis in the steel industry all over Europe. We hope that the EU will come up with some anti-dumping measures not only against China, but also against Russia or Ukraine. We are represented by the European Steel Tube Association and although we have a support on the level of the European Commission, due to complicated processes related to the EU bureaucracy, it takes a long time to implement any measures. While the United States is able to react and introduce anti-dumping measures within weeks, on the EU level, it usually takes several months.
There is a famous quote saying "We should not moor a ship with one anchor or our life with one hope". Given your busy schedule and great business achievements, what are your other anchors?
I have always had a high regard for my family and I feel and value their support. I have tried to compensate for the time when I was not with them, and not only in the form of presents but also in form of time spent together, for example during vacations when we travelled a lot. And then I am a big fan of sports, actively and passively. Železárny Podbrezová continuously supports several sport clubs, a football club, a volleyball club, a golf club and skiing activities. Last but not least, I am a big fan of skittles and I am also a member of the Executive Board of Slovak Skittle Union. My interest in skittles goes back to my family tradition. My grandfather was a carpenter and he used to carve skittles in his free time and supplied local pubs with them. In Podbrezová, there has been a long skittle tradition and our team even won the Slovak National League. We used to have only old two lanes; however, the championships are played on four lanes. So it was in 1997 with the reconstruction of the vocational school when we built six lanes and now we have three teams competing in the national league.
You mentioned that already in 1990 all seven members of Železárny Podbrezová Board decided not only to give work to people in the region but also to contribute to the social dimension of the regional development. Besides supporting sport activities for young people, your company also runs two private schools. The first being vocational school with a dual system of education, the second being a high school preparing students for universities.
The vocational school prepares our expert skilled workers. People do not realise that these workers operate high-tech machinery. Just imagine that a rolling mill machine produces 600-700 of tonnes of material per day and when it breaks down, it needs to be repaired, disassembled and assembled quickly. If this equipment is broken, production stops. All 60 students finishing each year find work in our company and they are ready to start working in a particular position. Those who wish, can continue their studies at the university. I am aware of the fact that other companies in Slovakia have shortage of technical skilled labour. The technical and construction work is still very much underestimated since few people are aware of the fact how closely it is linked to much needed innovation and design of new forms of production.
You and I have in common remembering Czechoslovakia, so how do you personally feel about the separation of those two countries? And how are current Czech-Slovak relations being perceived by the new generation in Slovakia?
I still perceive it as a decision made by two politicians and not based on referendum. I personally believe that had the referendum taken place, the split of the country would not have occurred. Now, it has been a reality for 23 years. What I see is that the new generation does not have the close ties that we used to have across the country and most of all, they do not understand the language. During the times of Czechoslovakia, you had the news one day in Czech, another day in Slovak. The same was true about movies, theatre plays, books and magazines. The languages were really close. Today, everything is subtitled even from Czech and Slovak and the nations are not as close as they used to be. My daughter lives in Prague and when I come there and start ordering food in Slovak, no one understands me.
What are your final words to Czech Leaders readers?
I would very much like to point out the long tradition of the steel industry in Podbrezová. I hope that the 175 year old tradition will continue. The industry faces a difficult situation but our company is big enough to deal with that. My life motto taken from my grandfather is that anything is possible if you have the right mindset. I believe that the young generation will take their chance and use opportunities afforded to them. I was also given my chance when I was 25 years old. Last but not least, I would like to extend my invitation to our region surrounding Podbrezová, so you can try yourself our hospitality, including our premium sport and skiing facilities. We try to do our best to provide the top quality services and to present to our guests our beautiful region where the past meets the present.
By Linda Štucbartová
About Železiarne Podbrezová a.s.
Having consolidated a turnover close to 500 million EUR, Železiarne Podbrezová ranks among 15 largest businesses in Slovakia. The company employs almost 7,000 people in Slovakia, Czech Republic, Spain, Italy, Poland and Germany. As an integrated producer of steel and seamless steel tubes, it produces 160,000 tonnes of seamless steel tubes per year, which makes the company one of the leading manufactures in this industry in Europe. With its own sales and marketing network, the company runs its sales in 50 countries on all 5 continents worldwide.
---
About Július Kriváň
Július Kriváň began his career with Železiarne Podbrezová a.s in 1978 after he had completed his studies at the Economic University, field of study: Foreign Trade, in Bratislava. Over the years, he gained experience holding various roles in the Sales Department until he became the Head of Sales and Marketing Department in 1982. After eight years, he was promoted to Commercial Director and Member of the Board and he has held these positions ever since.