"HEALTHY organizational culture is crucial for creating EQUAL OPPORTUNITIES"
Klára Brachtlová runs TV Nova, the most watched Czech commercial television station, and she regularly ranks amongst the best in the Top Women of Czechia award. She shares her position as CEO with former sales director Jan Vlček. After a period of changes caused not only by the pandemic but also by the arrival of the station's new owner, Klára Brachtlová is looking forward to the year 2022 being calmer. What does such a prospect of a quieter year look like? How does the theme of sustainability reflect in TV production? And what is it that fascinates her about the Bohemian Spotted Dog breed?
Klára, I always ask women in leading positi- ons the same question – "how is it working in a man ́s world?" However, at TV Nova you have reached an almost natural equality. You have about 45% of women and 55% of men in management positions. And it was achieved without the dreaded and polarizing quotas…
A well-established organizational culture that manifests itself in the life of the whole company is crucial. When we fill positions we do not say if we want a woman or a man, but if a woman is better she gets the same treatment as a man would have if he had succeeded in the recruitment procedure. So, we focus on the real creation of equal opportunities as the core value of our company. And the results have arrived in the form of an almost balanced management ratio.
You told me before that a calmer year is awaiting you than the two previous ones were. What visions have you outlined for 2022?
For me, creative industries are a matter of the heart. I am proud that we managed to speed up the production of our own content. My greatest pleasure is meeting with authors we reinforced the creative team, and managed to attract many highly capable people from the field of audio-visual works. Now, I would like to focus on two goals. The first considers further fostering of creative talent we are working on the concept of our own Nova Academy; we are raising our own talents not only amongst authors but other professions too. It is our ambition to find young people interested in TV production, provide them with high-quality training, and share our extensive expertise with them. This way, we want to raise screenwriters and dramaturges, but also film editors, script editors, and camera operators. The second goal is a sustainability issue. TV Nova has become member of albert, association which brings together media houses addressing the aspects of sustainability and responsible behaviour towards the planet. We want to be a role model and behave responsibly, therefore we obey very strict rules when we go "green filming". Daily production is able to produce not only the recorded material but also 500 cups by drinking coffee and other beverages. Now, multiply this with the number of shooting days and different productions, since we often work on up to ten shootings in a single day. We reduced the use of plastic significantly; everybody is using their own cups instead. These steps seem simple, but taken globally they have an enormous effect. We are aware of the large crossover our television has into everyday life. So, we want to lead our viewers towards responsible behaviour too. Whether when writing screenplays or setting the core parameters of works, we always consider ways of taking the principles of sustainability into account. For example, our viewers will see the actors recycling or children attending an eco-nursery.
Let ́s return to the topic of digitalization, where, as a society, we have progressed a lot, also thanks to the pandemic. You mentioned in several interviews how much the pandemic contributed to digitalization at Nova, too. Can you see any further possible development in this direction?
I always say that there is space for development everywhere. I am not going to speak about the digitalization connected to the operations as such, but digitalization in connection with the viewers. The important thing for us is data. Younger generations consume content at different times and through different devices. A single television world where all households met before one screen does not exist anymore. People meters are not good enough anymore. The group of viewers has disintegrated into fractional sub-groups. Therefore, it is important to know how to work with each group, what content they consume and when, or what content they prefer.
Will our children watch TV?
They will grow old… (laughing). They will definitely watch. But maybe not a TV screen. We can see that small households, often male, have no TV set and they consume the content on small devices, either a computer or mobile. However, I am sure that the generation of future viewers is going to grow up for us.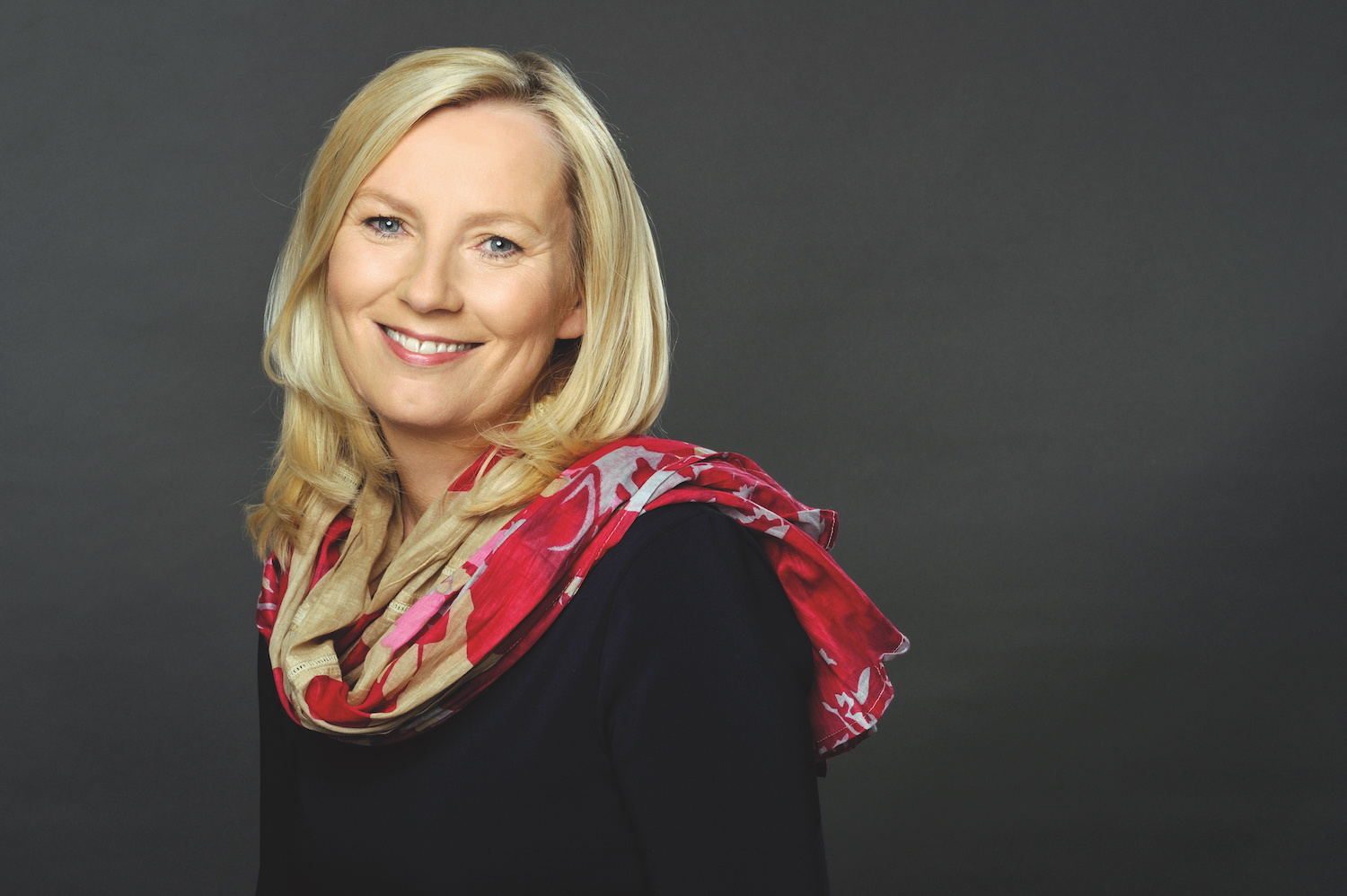 The two of us have known each other for quite a long time. We met while discussing the concept of 'authentic leadership' that destroys the myth of good leaders being only those who are very distinctive, charismatic, and always attracting attention. You are very calm, quiet, not attention seeking, and you are very successful too. How do you personally cope with this stereotype that is often unfavourable for introverted women in leading positions?
I am very well aware of both my talent and the expectations regarding leadership. I know that in some situations a leader must step up, motivate, or present to others. Public speaking is not amongst my favourite activities but I have a good team that supports me. And I keep working on myself. With my colleague Jan Vlček, we started making videos for our employees a year ago where we inform them about the news. It is perfect practice for me at the same time.
And how can an introvert exist in the world of media? I already mentioned at the beginning that the creative environment represents an amazing 'charge' for me. I love spending time with creative people, and then I am the one who raises their visions; from a practical point of view; and gives them the parameters necessary to be delivered. I am not always popular for this approach, but everybody respects that we are not only a media company but also a commercial subject doing business for profit.
What are you looking forward to in 2022 in your personal life?
I am currently in a very positive personal state so I cannot really think of any milestone that I should cling to. The time of the pandemic helped me enjoy being with my family even more. Every hour spent with my children is 'charging' me up and now I realize this much more than before. I hope that I will be able to travel. I was used to travelling regularly at Christmas, and I miss that a lot. From time to time, I need to get on a plane and escape. Physical distance helps me a lot with mentally detaching myself from everyday problems and being able to relax.
I will close by mentioning that you are a proud owner of a Bohemian Spotted Dog. Why do you find this breed so fascinating?
I was intrigued by the fact that it is very strictly a Czech breed. So, it is unique. Our original intention was to get a calmer girl and the owner shook her head in disbelief. The general characteristic of these dogs is lively, and with a constant flow of energy. She is a bit of a mess, with happy eyes, and anytime we are outside she bursts with energy. She is my good mood charger.
Text: Linda Štucbartová; Photo: Archive