"From Dhaka to Palmovka in Prague"
Mamun Hassan, the owner of the family restaurant Curry House, had already fallen in love with Czechoslovakia as a tourist in 1990. A few years later, he came back and started his career in the restaurant business. To many Czechs, he can serve as an example of someone who loves the country, appreciates the quality of living and particularly safety. I consider him one of the most modest and happiest people I have ever met. He can also inspire expats by the way he has embraced both Czech culture and nature, including learning the Czech language. His Curry House located at Prague Palmovka has several times been voted the best place to eat curry. Besides curry, the Curry House serves the hottest and spiciest meal Phall, ranked with seven chilli peppers and described as extremely hot with three exclamation marks. When words are missing, deeds come.

For neighbours, friends and also restaurant patrons, Mamun is known as a person who is always cheerful, has a big heart, and who is willing to help. As a member of Rotary Club Prague International, his restaurant enables the club to take part in three fundraising events throughout the year: Burger Fest, Indian Food Delivery Weeks and the British Curry sales during the Experience Great Britain event. Though keeping shy and modest, Mamun's number of supporters proved to be enormous, as the reaction to our announced interview has proven. The number of positive remarks by far exceeded my previous interviews with Czech leading personalities.

Naturally, our interview took place in his restaurant. I asked Mamun to recommend meadish. Given the Czech nature and cuisine, I stressed that I do not like food too spicy. Mamun suggested Bengali Rezela, a dish that can be made with chicken, lamb, beef, shrimp or cheese. The sauce includes fried onion, yogurt, garlic-ginger paste and Bengali spices. Even though it says mildly spicy on the menu, the chef respected my wish and prepared it the non-spicy way. By the way, after the Curry House was voted as the best place to eat curry, some competitors tried to copy this particular dish. However, as they have never managed to copy it completely, they stopped. Over the delicious dinner, we managed to cover many topics. In addition to the obvious one of being a tourist in early post-communist Czechoslovakia, we talked about his advice for expats, discussed his dreams and, although this interview was definitely apolitical, we surprisingly ended up with the politics. Perhaps this was due to the fact where Mamun's simple and cosy restaurant is in a house that used to belong to Václav Novák, a Czech political prisoner persecuted and later executed by the Nazis. Sadly, against Mamun's will, one of Mamun's plans, was also affected by politics. Relaxing, sipping a Mango lassi, the first question was obvious.
Mamun, how did you end up in post-communist Czechoslovakia?
I came to visit my friend in 1990. I immediately fell in love with the country. I felt safe and relaxed. Bangladesh is crowded and noisy. I tried to stay in Prague at least for one month to get to know the country better. At that time, it was not easy. Every day, I had to go to foreign police office and to change 20 dollars to prove I have enough of money to live here. But what to spend the money on? I was missing my food, so I started to cook. At that time, there was only one Indian restaurant at Štěpánská street. Not only was it very expensive, but you had to make a reservation at least four days in advance to get a table for dinner. From Czechoslovakia, I continued to visit my relatives in Great Britain and I returned to Bangladesh. A few years later, my friend asked me to come to the Czech Republic and start the restaurant business. I did not hesitate. To the disappointment of my father, who runs a successful family business and hoped that I would take over, I left for Prague and I stayed. In the beginning, I was going back and forth. Later, I brought my wife here. My first son, Dhrubo, was born in Bangladesh, since at that time we did not have enough friends and I felt it would be difficult with a newborn baby to be in the strange environment, not knowing the language or having friends and family. After my wife was going to and from Dhaka for a couple of years, I made the decision to make Prague my home. It was in 1997. I learned Czech and I made many friends here. I know most of my neighbours. My second daughter, Moon, was born in Prague. She goes to a Czech kindergarten, she is fluent in Czech, in Bengali and in English. As I have said, I feel at home here.
I belong among the Czechs who adore Asia. After such a long and grey winter, what particularly do you miss about Bangladesh?
It is not the sun. I got used to the weather. I miss my relatives and my friends. I go there every year and I try to spend at least one month with my family. I enjoy going to weddings, as medium Bangladesh weddings mean a gathering of about 1500 people and it lasts for seven days. Other than that, as I have mentioned, I am at home here and I am very happy. It feels safe. I have travelled across Europe, I have relatives in the US, but I have never felt as secure as here.
Let me go back to the mid-nineties, when you decided to establish Indian restaurant. Was it difficult given the conservative Czech nature and rather dull Czech cuisine?
As to the Czech cuisine, I must say that I like goulash, sirloin and cream sauce, grilled meat and duck. I do not like pork. My customers are loyal, I can say 95% are regular ones. I respect their taste and I try to cater to their needs and also actual mood. I try to make them happy. When they come for the first time, I prepare something not spicy. Next time when they come, I ask them: How are you today? What is your mood? Do you want to try something spicier? Slowly, you can progress from one star to two to three and so they discover new tastes and they have new experience. We are proud to use fresh and high quality ingredients. Our lamb comes from New Zealand, beef from Australia to assure consistent quality. I am glad I was able to find a local, small supplier of farm chickens. This being said, I am pleased to see the trend that the interest in Indian restaurants is growing. It is interesting trend when you compare it to Chinese restaurants that are statistically on decline.
You have lived in the Czech Republic for more than twenty years. You speak Czech, you have many Czech friends. Do you have any advice for incoming expats?
My philosophy is very simple. When in Rome, do as Romans do. Get used to the society, respect it, do not judge it. I know all my neighbours and they know me. And of course, learning some Czech helps but it is a very challenging language.
Racism and xenophobia is said to be on the rise in the Czech Republic. What is your experience?
As I said before, I love this country and I feel secure. I remember only two incidents when I had problems. During mid-nineties, skinhead movement was on rise. Twice I encountered the movement supporters on a street. I talked to them. I said look we are both human beings. If you wish, you can hit me but what for? I managed to negotiate myself out of that situation. My restaurant is located at Palmovka. Many friends have discouraged me from opening a business in that area. Again, knowing neighbours helps. And I am glad to hear that people come here all the way from Prague 4 or even Prague 6.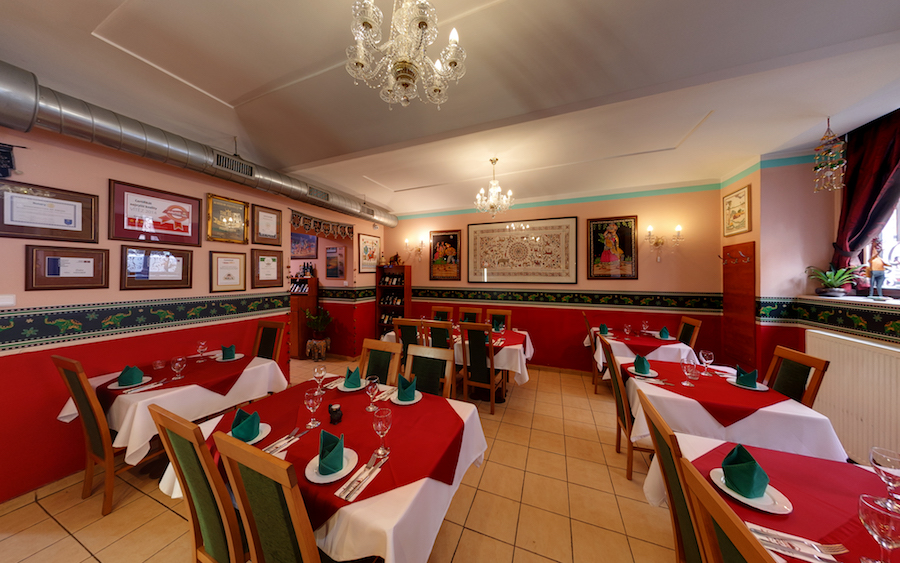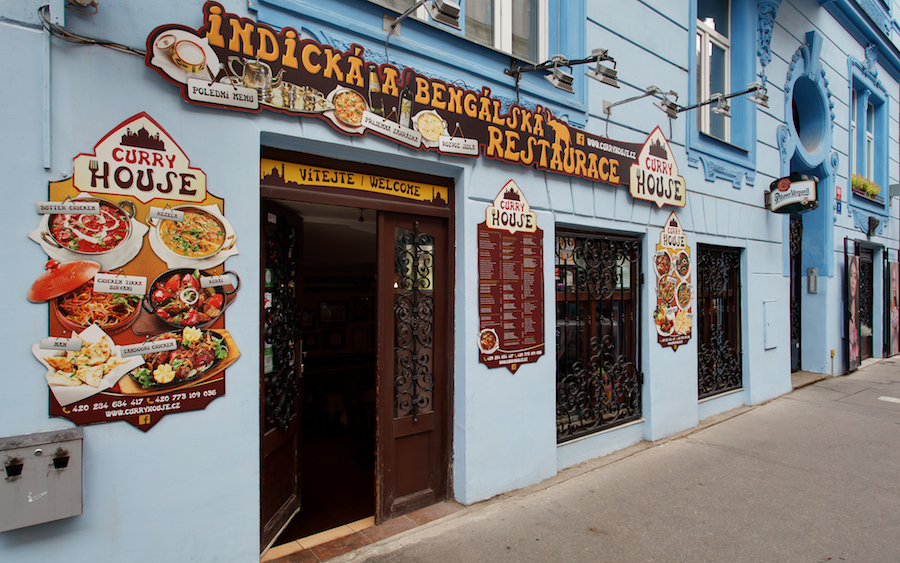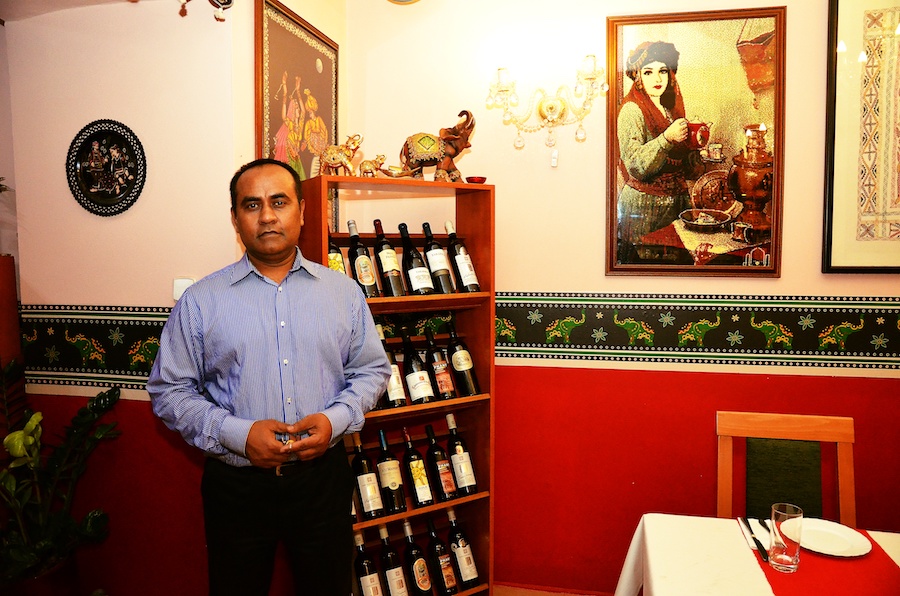 We both are members of Rotary Club Prague International. Your Curry House helps during three fundraising events throughout the year. At Burger Festival in September, during Indian lunch delivery in October and in March you were selling curry during the Great Britain day.
Giving back to society is really important for me. I try to help when I can. Besides the events you have mentioned, I also try to help either by providing food or by direct hands on contribution. Rotary Club Prague International project in India has been continuously running since 2007 and supporting one particular village in Rajsamand. We have been supporting several schools at this area. Schools were helped with uniforms, shoes, school books, books, writing materials and personal hygiene equipment. The schools were provided with some computer equipment, classroom furniture and kitchen equipment, as well as sports equipment and musical instruments. So far, we have helped 15 schools in different villages in Rajsamand, total amount 500 000 CZK. If interested in supporting, contact RCPI.
Unfortunately, you were not granted the visa to India to come and supervise the project. I wonder if the genius loci of the building that used to belong to a Czech resistant member also affected you?
I was honest when filling in my application for visa. There is one question asking about family members with Pakistani passport. Remember, the Bangladesh Liberation War broke out in 1971 between East Pakistan and West Pakistan, so Pakistani passport was the only one at the territory. Several times, I was denied entry based on that ground. But I consider the most important thing is that children in Rajsamand are happy.
Mamun, everyone who knows you describes you as cheerful and willing to help. Besides visiting India, do you have any unfulfilled dreams?
My dream is very simple. I want my family to be in good health, my restaurant to have a good position and I continue to be surrounded by good people. I wish to open one more extraordinary restaurant, but this dream may come true if my son Dhrubo comes back from his studies in London. But based on my own experience, it remains to be seen what his own journey will be. On the other hand, it looks like my daughter Moon will continue to run Curry House. Already at the age of five, she enjoys greeting the guests and she is curious about all the things happening. I am a truly happy man.
By Linda Štucbartová