"Our NGO is providing legal counseling to children whose rights were violated."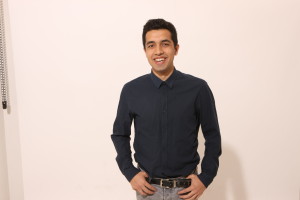 Growing up in a children's home inspired 27-year-old Michal Ďorď and his friends to start Vteřina poté. The NGO aims to raise the standards of quality of care for vulnerable children living in these institutions as well as persuade the government to focus more on prevention of institutionalization. Basically, Vteřina poté strives for a transformed and unified system of care for vulnerable children based on prevention of social exclusion of families at risk, family-based solutions for vulnerable children and high standards of quality of care for children in foster or residential care.
"Many of us felt unwanted, unloved, did not have any information about our background, our families or why we ended up in children's homes," says Ďorď who spent 17 years in the children's home Frýdlant, "Some of us even experienced harassment, deprecation, while others experiences almost family-like treatment."
Soon after forming the organization, Ďorď learned that there we much deeper systematic issues that have to be addressed, including that institutional care is prioritized to family-based solutions. Another issue is that the divided system of care is perpetuating social exclusion, while the prevention programs only get 10% of the budget designated for vulnerable children. At the same time institutional care gets over 50% of the budget.
Since it was founded in 2011, the organization has achieved several breakthroughs. Along with the Ministry of Education, Vteřina poté co-created Standards of Quality of Care for Children in Institutional Care. This will improve the quality of care in all care facilities. They have revised evaluation tools that the Czech School Inspection uses for monitoring institutional care facilities: children homes as well as other types of institutions are de iure school facilities. After criticizing the Czech School Inspection for only monitoring children's homes once every 10 or 13 years, they hired 40 new school inspectors. Ďorď became the first person who had experienced institutional care to be named a member of the governmental Committee for the Rights of the Child.
When asked for specific examples of schools and areas where their organization had made a difference, Ďorď says that there are way too many examples. "Our NGO is providing legal counseling to children whose rights were violated," Ďorď explains, "But we also visit children's homes where we provide children with information about their rights, things they should consider before leaving care or information about ways of getting funding for their education."
Recently, the organization helped a girl from a children's home in Silesia. Thanks to information that they provided her with, she is now a student at a university. In her children's home they have also started to build bridges between the children and the staff. By facilitating discussions about the issues both of these groups have with each other, they can brainstorm solutions and improve how things work within the institution."We have secured funds which will allow us to do more such programs and training exercises in 2016," says Ďorď.
"We've got a lot of positive feedback from the Minister of Labor and Social Affairs,  Michaela Marksová who closely cooperates with us," says Ďorď. Marksová cooperates closely with Vteřina poté, Education and Justice ministries, government officials, experts and NGOs to help institutionalized children as well as training foster parents. "We also get negative feedback from some directors of children's homes and a few parliamentary members who are against the reforms we promote," explains Ďorď.
The organization has had several setbacks too. They had attempted to convince the Ministry of Labor and Social, Ministry of Education and Ministry of Health to cooperate on reform that could unify the system under one ministry. This would also change the way that money is distributed for the advantage of preventive services for families. This failed for may reasons according to  Ďorď, including the appointment of a new Minister of Education, a controversial new School Act was passed and several other complications. However they are working with Marksová who would like to make the reform.
When I asked Ďorď where he sees Vteřina poté in 5 years, he answered, "in advisory and working groups of ministries that deal with children's right. I would like Vteřina to be an organization that comes first to mind to governmental and non-governmental organizations when vulnerable children's rights are concerned.
Other than children's issues, Ďorď is passionate about integration of marginalized groups, especially on housing and job markets and in education. His own family was a victim of discrimination in education and that significantly contributed to their socioeconomic standing which was used as a reason to separate our family and to put him into a children's home. Besides that, Ďorď has been increasingly interested in system of care for unaccompanied minors who sometimes end up in correctional facilities for young criminals, where they do not
By Olena Kagui
---
Olena Kagui was born in Ukraine but has spent most of her life in the Czech Republic. Olena graduated from Anglo American University in the summer of 2014 with a Bachelor of Arts in International.