"We want to focus on customers"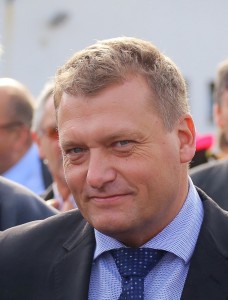 Dear Mr. Krtek, it has been about two years since you became a Member of the Czech Railways Board and more than one year since you were elected its Chairman. How would you evaluate that period?
First of all, I would like to point out that Czech Railways is a joint-stock company and its management responsibilities are determined by this fact. Our task is to protect the interests of a stock holder, which is the state, interests of our customers, and at the same time interests of our creditors too. The net debt of Czech Railways Group amounts to approximately 33 billion Czech Crowns and our bonds are freely tradable.
In 2015, we took important steps towards effective company management. We approved our strategy, our fleet modernisation plan, and we are working on our maintenance. Our key areas are as follows: passenger transport, freight transport, and supporting services, like for example the above mentioned maintenance.
Unfortunately, we also inherited many problems of the past which have begun catching on us now. None of them may put Czech Railways at serious risk, but it is necessary that the management is gradually solving individual issues one by one. This, of course, is a long time process.
Which of these issues do you perceive as crucial?
A typical example can be inherited lawsuits and various real estate projects. Another case is a lost arbitration with Škoda Transportation. None of us signed the agreement for 20 engines, back then existing only on paper; however, we have to deal with the consequences.
This case is covered by the media, is on the agenda of the Ministry of Transport as well as the government. So, it is a top-priority problem. Is it possible that a payment of over one billion Czech Crowns according to the decision of the arbitration court may become fatal for Czech Railways?
Definitely not fatal, but it makes a difference if you can use a billion as an investment and buy new carriages or if you, for incomprehensible reasons, pay to a private entity which delivered the ordered engines several years later than agreed. Therefore, we filed a lawsuit and we want to invalidate the arbitration decision at court.
And did you have to pay?
Yes, we did pay, part of the money, the remaining part of the purchase price plus interest, within three days. If Škoda Transportation had a warrant of execution issued for us, it would have been another problem for our company. It would have put running our business and its reputation at risk, and we cannot afford this towards our creditors either. As I already mentioned, Czech Railways bonds are freely tradable. However, we will not pay an inflation increase, which makes about another 750 million. We have informed a supervisory board about our steps and we have agreed on this decision.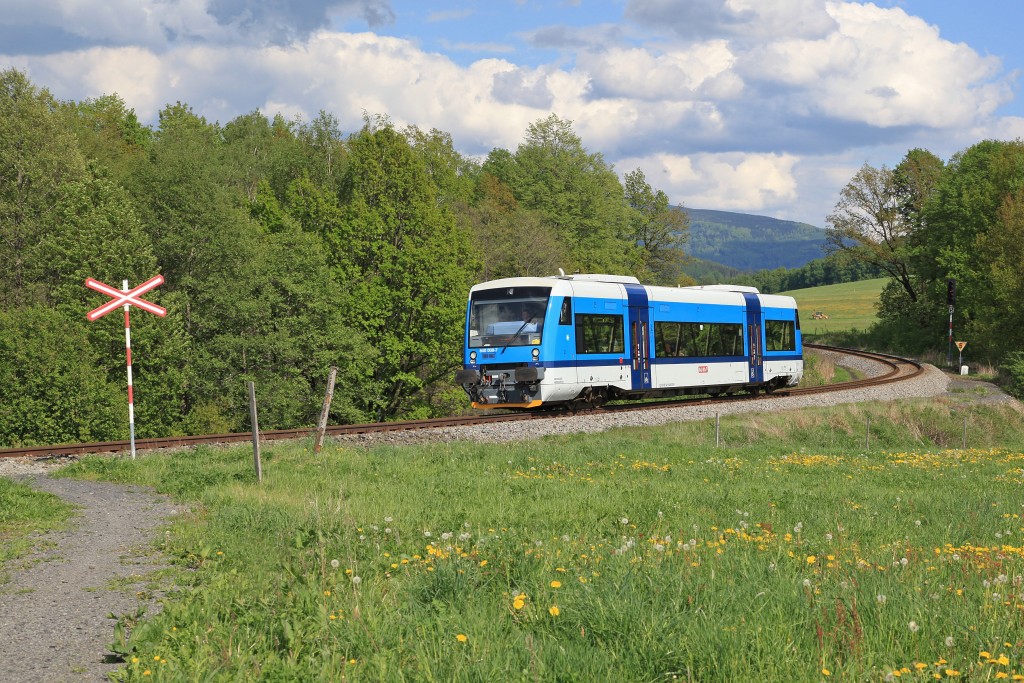 Did you discuss the issue with Škoda Transportation owners?
Our partner was always the management. I am not aware of the owner´s identity.
It means that also through you, the state gives enormous contracts to a company whose owner we don´t know. Do you find this correct?
It is not a question for me. I am a manager and I strictly follow current legislation. Anybody can enter our competitive tendering and if they pass the qualification and win with the lowest price, the contract belongs to them. As a state-owned entity we proceed according to law.
Companies from Škoda Transportation Group represent our traditional partners. It is also necessary to recognise that they give work to people in the Czech Republic, which is good. Therefore, we feel quite uncomfortable having such serious conflict with this supplier. Nevertheless, we believe that the court will agree with us and will invalidate the arbitration decision. It is against common sense to tell Škoda the later you deliver the carriages the more money you can get.
At the end of the year you won another important court case, against one of your competitors, didn´t you?
Yes, we did. At the first instance court we won a case against Leo Express that insisted on our payment of over 418 million Czech Crowns for an alleged abuse of a dominant position on the Praha-Ostrava line. We did not commit anything like that and we are glad that the court confirmed that. Unfortunately, the whole issue has not finished yet because a similar case is being held against us also by the other private competitors. However, the court decision is exceptionally important. Private carriers were entering the lucrative Praha-Ostrava line, operated by us, and they supposed we would not behave as a commercial company and would move away. Once they discovered that we are fighting for customers, they started attacking us unscrupulously. We were trying to ignore all kinds of invectives for a long time, but when the media published that Leo Express´ owner describes our activities as criminal ones, we filed a suit and want an apology. We too are a commercial business and have our interests, customers, and creditors. We won´t let others insult us forever.
It might almost look like all your time was occupied by disputes with suppliers and competitors. Isn´t that tiring?
You are right; sometimes I have a feeling I am spending most of my time with lawyers. Cases are of course a burden, but it cannot put the company´s operations at risk. A very important task was to defend successfully our company rating in the investment band, which we achieved in spring 2015. We also issued bonds which in spring 2016 would re-finance some of the older, due bonds. On top of that, for this emission we gained really good conditions that would save us a considerable amount of funds. Let me also mention the fact of keeping our passengers, who had to endure a great number of traffic closures due to the infrastructure repairs. All of this we were able to achieve thanks to effective management and primarily thanks to all our people´s hard work. Before Christmas we also signed a new collective agreement. With the unions we reached a reasonable compromise which ensures social security to our employees and reflects real possibilities of the company. Social peace is very important for the stability of Czech Railways. We have also signed a collective agreement at Cargo which at the same time announces improvement of their economic results in the second half of the year.
Regularly, we can see articles about new carriages in Czech Railways colours. How much have you invested in them?
We are slowing the process of our fleet modernisation down a bit because we concentrate on gradual decrease of our company indebtedness. Even though, this year we have purchased carriages worth billions of Czech Crowns. Thanks to that, higher comfort of travelling comes also to the lines where it has been awaited by passengers for a long time. Let me mention for example: the line Brno – Břeclav – Olomouc where old fast trains are being replaced by new InterPanters. High quality carriages for long-distance transportation from the line between Praha and Brno have moved to the Praha – České Budějovice line, and so on. I think that if people evaluate the changes of several past years impartially, they will admit that our effort is visible. And don´t get upset with me, but this is the two competitors on Praha – Ostrava line who can claim credit for that. After all, new, modernised carriages are working on the lines which are of no interest for these two. If we didn´t have a big state carrier here – Czech Railways, which provides global services all around our country, a systematical modernisation of wagons would have not definitely taken place in such a short time.
Does it mean you deny your competition credit for changes on Czech railroads?
No, definitely not. Competition is useful in every field. But when you realise whose investments into a modernisation of carriages and infrastructure are the highest, it definitely is the state's. Either through our company or SŽDC. It is undeniable. Nevertheless, let´s be fair. Private competition motivates us, inspires us and does not let us rest. Which is good. On top of that, with them entering the market, also the state and its representatives realised that liberalisation of railways market is a challenge that must be taken seriously. That is evidenced by the ongoing preparation for creating an independent regulator and further legislation changes which after opening the market are necessary here. And the market is opening all over Europe, which means anybody may come here.
Speaking about 2015, we cannot leave out significant events occurrences on our lines. Have you learn your lesson from them?
It is necessary to learn from every extraordinariness. Black ice at the beginning of the year made us strengthen our traffic control and made the communication with SŽDC better, since their infrastructure was unusable due to black ice and thus our trains full of passengers remained standstill. We also fine-tuned our information system and customer care in extraordinary cases across the board. The collision of a truck and Pendolino in Studénka showed how dangerous it is if you violate traffic regulations. I feel really sorry that to make drivers realise that railway crossing lights are not there for fun, our passengers had to die.
This incident undoubtedly also awoke SŽDC being responsible for infrastructure as well as the state authorities. Thanks to that the issue of increasing safety of railway crossings is much more discussed now. Can you as a carrier also take some steps with regard to that?
In this aspect our role is limited since we do not own either crossings or roads. Despite that, we take active part in the activities of the commission established by the Ministry of Transport, whose task is to find the most suitable way of improving safety of railway crossings. Already in spring of 2015, Czech Railways Board of Directors approved the plan of purchasing two simulators where our train drivers would be preparing for similar extraordinary events. At the same time, we are working on public awareness. Unfortunately, people are incorrigible. If drivers followed traffic regulations, nothing like this would ever have happened.
One of your Pendolinos was seriously damaged in the accident. However, you will repair it, won´t you?
Yes, we will, although the cost of repair is quite high. It will be over 200 million Czech Crowns. Even so, it will be worth repairing the unit. Pendolino belongs among the most popular trains of Czech Railways. It was the first train that brought comfort and speed never experienced on Czech railroads before. Every child knows what Pendolino is. It would be unfortunate to lose a unit that generates income and even after more than ten years of operation has no competition here.
Railjet is closing on, isn´t it?
Definitely. Thanks to railjets the number of passengers between Praha, Brno, and Vienna increased by tens of percent. By the way, the case of railjets is another one we won at court and a record high penalty of 25 million Czech Crowns was refunded to us, originally ordered by the antimonopoly office in connection with reconfiguration of these units.
It seems that on one hand 2015 brought a range of issues to Czech Railways; however, on the other hand a lot of successes too. What is your vision of 2016?
What you read in the media is not always the true reflection of reality. We were really successful in many things. I believe, the upcoming year will turn even better. There will be fewer traffic closures and we will continue solving the problems created in the past. We take an active part in the preparations of legislative framework for railway market liberalisation in the segment of passenger transport and in the process of identifying the position of a national carrier. Here, I also expect a positive development. With ordering parties we are already in discussions about a model of public railway transport functioning after ten-year contracts terminate, i.e. after 2019, and I could go on and on. The important thing is to continue systematically, step by step, according to the strategy we have approved.
What is the goal?
To make Czech Railways an effective company with balanced economic activities that will be fully competitive in the open European market. We want to focus on customers, keep service standards high, and constantly improve in all areas of our enterprise.
By Czech & Slovak Leaders