"Let's return to live culture"
When were you last at a concert or in the theatre? Live… not on Zoom… Personally, I find the closing of theatres and concert halls very hard. The last concert I attended, on the 8th of October in the half-empty chamber of the Smetana Hall in the Municipal House, will stay in my memory for a long time. The already restricted capacity of the large hall, and the spectators as well the musicians arriving in masks. We escorted the protagonists out with a long standing ovation. Since then, I've realised how much I miss culture. Both my children sang in prestigious choirs. My son rehearses online with his choir, although it's not ideal. Several shootings were cancelled due to the pandemic or the subsequent lack of funds. The other choir suspended its activity completely. People used to say that the Czechs are a cultural nation. Are we not treating our national heritage and wealth in a somewhat stepmotherly way? I asked Pavel Šporcl. Introducing a world-renowned Czech violin virtuoso, who belongs among the most popular Czech artists working in the field of classical music, is completely unnecessary. However, Pavel Šporcl began to perform in March not with the violin, but with the spoken word. He didn't change his genre. He just stood up for Czech culture. Pavel Šporcl studied at the Prague Conservatory and the Academy of Performing Arts in Prague, and then in the USA. He has performed on stages and at festivals around the globe, with renowned world orchestras as well as singers and bands of modern genres. He has captivated listeners with not only his informal behaviour and clothing style, but also his unique blue violin from the workshop of the best contemporary violin maker, Jan Špidlen. Almost all of his albums have gone platinum. Pavel Šporcl has participated in and supported many fund-raising projects for foundations and non-profit organisations. The following interview is therefore about his critical open letter pointing out the catastrophic situation in culture, aptly titled "After us comes the flood".
I quote from the letter
"Culture in general has ceased to exist. I'm not talking about the fact that concerts and theatre performances cannot go ahead, that exhibition halls are closed, etc. I'm talking about a situation where culture isn't spoken or written about, where it's sidelined or perhaps left behind completely. I don't even remember seeing or hearing the Minister of Culture talk about culture, the need for its preservation, and psychological and financial support for artists, or the government about its importance…"
Mr. Šporcl, on the 22nd of March you sent a critical open letter to the Government of the Czech Republic pointing out the catastrophic situation in culture. The letter not only addressed the difficult situation artists are in, but also the problems connected with music education, for example in primary art schools, and appealed to the value of culture as such. You attended many meetings and made numerous public appearances, not with a violin but in the role of interviewee. What did you realise during this period?
I realised that there are many people in our country who aren't indifferent to culture, and who aren't afraid to appear in public. Just like me, many others also care about preserving our nation's cultural character, and about what and how our children, who will continue to spread music and art around the world, will learn in this regard. Thank you very much to everyone who joined me; I appreciate your support.
I've been following your activities. Thank you for the Christmas concerts on the pontoon at the Smetana footbridge, and the broadcasts from your living room. You prepared new recordings. You seemed to have mastered the online world. Was a year the most that you could bear? Or were there other reasons for your actions?
I think that the last year taught us a lot, and showed weaknesses that were already present in the area of culture, only now they rose visibly to the surface. I had been thinking about a similar event for a long time, and all the chaos and lack of conceptuality of government measures only convinced me that I must use my name and reputation, which I gained through my lifelong work, and speak up for others.
You also devote yourself to the issue of our ZUŠ [primary art schools], which used to be the envy of the world. How will the year of the pandemic manifest itself in young talents? I see great demotivation in my son, who used to sing in a boys' choir…
We have a unique education system in primary art schools, which is rightfully the envy of the entire world. The year for which these schools were closed has caused great damage. Both children and teachers are demotivated, parents are deregistering children, which is causing the primary art schools to lose money, and many of them are in danger of not surviving. Moreover, art subjects are fields that you can't teach remotely. You can't teach anyone the violin over Skype; it's simply not possible. I'm afraid that we've lost many talents who could have spread the quality and fame of Czech art around the entire world.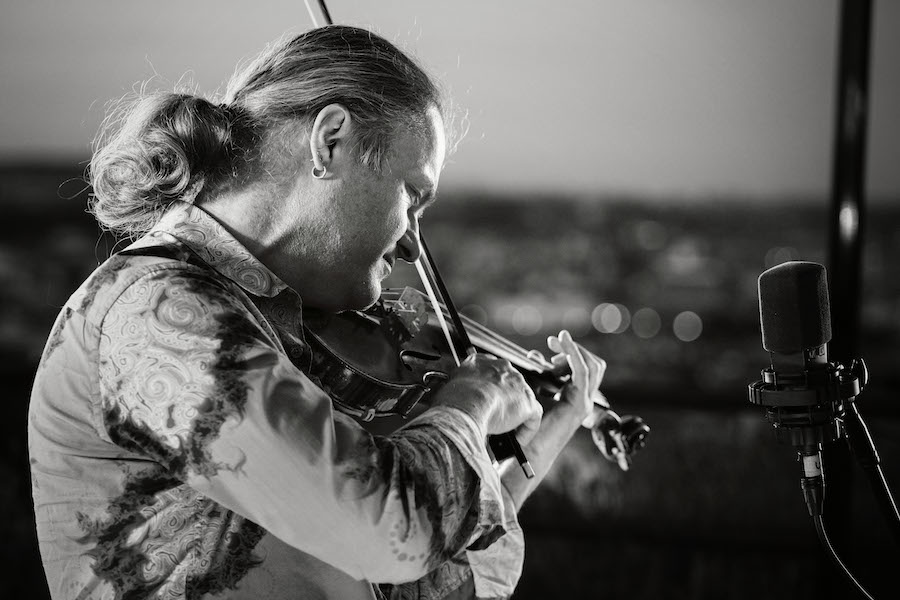 Once again I quote from the letter…
"A serious culture that lifts up and enriches the nation – this isn't pseudo-celebrities that appear on social networks and take photos of themselves on some nice foreign beaches. Serious culture means musicians, singers, actors, painters, artists and others who toil daily on their outputs, and want to stay and better themselves. Even during a pandemic."
One might object that things are difficult for everyone today. Self-employed people closing their companies after 30 years, single mothers and fathers, and of course healthcare workers… so what makes the artists' situation different?
Of course, the artists' situation is no different from the fate of all those damaged by the pandemic. But the art world is specific, for example, by its high number of self-employed people. The programmes for their support were badly set up, and contained a number of nonsensical conditions which prevented many people from obtaining support. For example, the condition of not interrupting self-employed activity, which of course many people did, when the pardon regarding advance social and health insurance payments ceased. Due to the financial undervaluation of this field, a large number of people working in culture also have to have multiple forms of employment in order to feed themselves and their families, which was another obstacle. It took the government 11 months to conclude that, after advance payments are deducted, 15,000 crowns in support isn't enough to live on…
It used to be said that the Czechs are a cultural nation. Visits to the theatre were regular affairs, and concert subscriptions were passed down through families for generations. Have you experienced support from the public? How can one support artists nowadays, besides buying various e-tickets or their works?
You know, the art world is full of emotions without which we couldn't stand up on the podium, and give the people a piece of ourselves with every concert or performance. Moral support is also important for us, which we didn't hear from the Minister of Culture the entire time; even when the President called artists "worthless riffraff", it was Eliška Balzerová that had to speak up…
Spectators and fans have behaved splendidly. Just today I've received thousands of messages that we should hang in there, they welcomed every one of my online concerts with enthusiasm, and I got involved in lots of charitable projects. I want to ask all readers to start going to concerts, performances and exhibitions as soon as it's possible. Restarting culture isn't as easy as opening a restaurant. We've already lost the entire summer season of big festivals; such events are planned weeks or even months in advance, and of course organisers are afraid, because we still don't have any system for relaxing the restrictions – with what number of infected people will cultural events open, for what number of spectators, and under what conditions. (Editor's note: the interview took place at the end of April 2021).
The letter also criticises the reduction of the time allowance devoted to the teaching of subjects that fall under so-called arts or education because of informatics. Meanwhile, the global trend focusing exclusively on STEM (science, technology, engineering and mathematics) subjects was expanded to form the so-called STEAM (science, technology, engineering, ARTS and mathematics). Many doctors and scientists are lovers of classical music, because it helps them relax. On the other hand, any subjects my son dislikes in school fall under this type of "education". In your opinion, what should ideal music education in schools look like?
It's not for me to evaluate curricula or the education system in the field of social sciences. But I believe that a knowledge of these subjects is an essential and integral part of a child's education; they broaden their horizons, and teach them to perceive beauty and express emotions. And it's definitely part of general culture to know who Smetana, Janáček, Martinů and other Czech greats were. I think primary school should be a filter, a net that captures talented children and then directs them, for example to primary art schools. We've been singing our daughters folk songs from the time they were little; how many of today's "computer" kids would be able to sing "Blue- eyed Girl"?
It used to be said that every Czech is a musician. What can we do to ensure this still applies after the pandemic?
Let's return to live culture!
Linda Štucbartová
Photo: Adolf Zika, Zuzka Bönisch