"WITHOUT YOU, our work makes NO SENSE"
Another personality among our "a woman in a man's world" selection is Rita Čepurčenko, who, since 1995, was the first and still only woman in the position of concertmaster of the Prague Symphony Orchestra FOK. A concertmaster is not only the leader of the first violin section but has a responsibility for the whole orchestra, including tuning and representing the voice of the orchestra to the conductor. At the same time, a concertmaster plays the hardest music parts, including difficult solos. Rita Čepurčenko graduated from the Leningrad Conservatory and worked in France. In 2011, she and the oboe player Liběna Séquartová founded the chamber ensemble Musica Pro Anima, composed of members of the FOK.
How do you perceive being a woman in a man ́s world? Are orchestras still more of a man ́s world?
Orchestras are no longer only a man ́s world. When you look around, even in the very best orchestras in the world, the number of women is increasing. The world has changed and what used to be a man ́s profession before isn't one anymore. In FOK, we also have several women in the leading positions – besides me, there are also two concertmaster deputies, who are both brass instrument soloists. It was quite a long time ago that this change began.
What exactly are the responsibilities of a prestigious orchestra's concertmaster? What do you consider the most difficult, and on the contrary the most pleasant, part of your work?
The exact and complex specification of the (concertmaster) position would probably require all the pages your magazine has, but what I find most rewarding about my work is meeting amazing musicians, giving beautiful concerts, nailing solos, and receiving compliments from my fellow performers. The most difficult moments are when I feel that I cannot influence the results of my work, and that the huge rock I am pushing has nothing to do with art and music.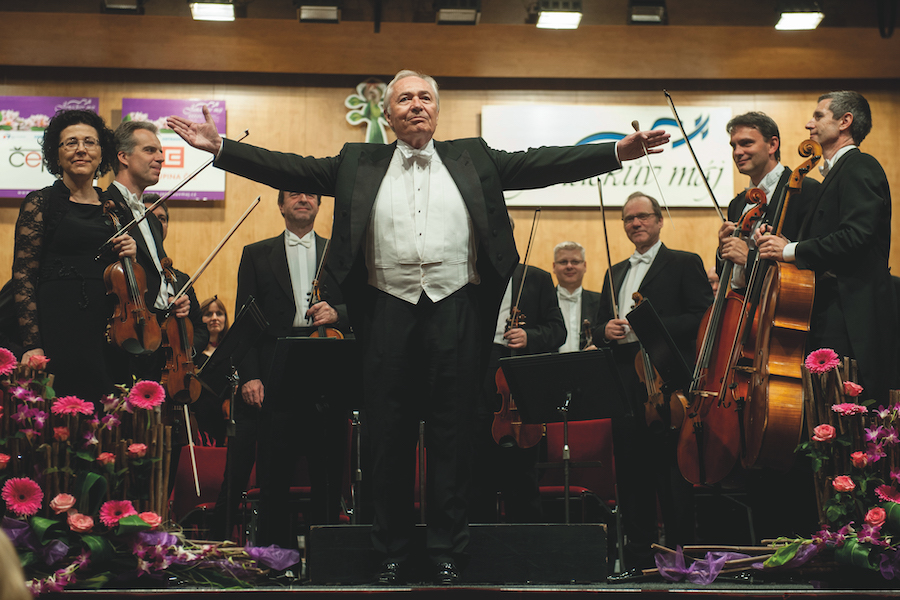 The Russian school of violin playing has made a particular name for itself in the classical music world. What makes it so special? Do you come from a musical family?
I was not born into a musical family; I am the first and last musician in the family. My father was an academic sculptor, my brother a painter, and my mom an entomologist. You could easily write a whole book about the Russian school of violin – it is an amazing phenomenon. Simply recall names like Oistrach, Kogan, Treťjakov, or Kremer. I come from, let ́s say, another branch, the Petrohrad (St. Petersburg), founded by Prof. Leopold Auer, who raised stars like Jascha Heifetz, Miron Poliakin and so on, including Michail Vajman, and Boris Gutnikov, my professor. After the collapse of the USSR, my generation went all over the world and thus spread the fame of the Russian school everywhere – from America, through Europe, to South Korea and China.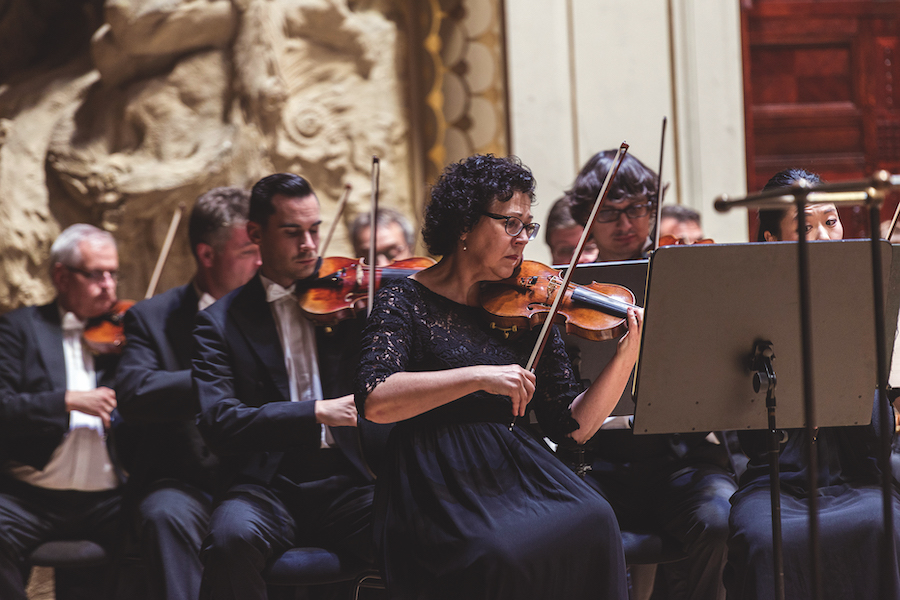 Is it still true what the traditional saying claims: Every Czech is a musician?
I am afraid that this has changed now. The priorities are elsewhere. When I moved to Czechoslovakia thirty years ago, it was certainly true. The Czechs were an extremely musical nation; everybody played an instrument and sang what a pity that it has changed.
I know that female writers often reject a "female literature" or "female writing" genre. Are there any gender-based differences in the interpretation and composing of music?
I do not really have an answer to this question. I remember that my professor used to tell me when he was complimenting me: "Now, you have played it like a man!". I personally do not hear a woman or a man in (players') interpretation – on the contrary, there are many female violinists, and it does not occur to you to think like that. As far as female composers are concerned, I think it was a question of this role being incompatible with the role of women in society. This has changed and I believe that there is now room for a genius female composer to appear, or even several of them.
You were a member of the ensemble Musica Bohemica, which specializes in folk music. What is your relationship to this kind of music? And what music do you listen to?
I was a member of the Musica Bohemica for only a short time, but I was part of the unique and long tour at the turn of 1989 and 1990, the memories of which I still have in my mind. I am still in touch with Jaroslav Krček, he and I have recorded a lot of chamber music with the Bratislava ensemble Capella Istropolitana. I personally listen to symphonic and quartet music. I love the old interpreters who are not with us anymore. I have a good relationship with the old-time recordings, back when there were no corrections being made and music was recorded live. There is incredible magic in them.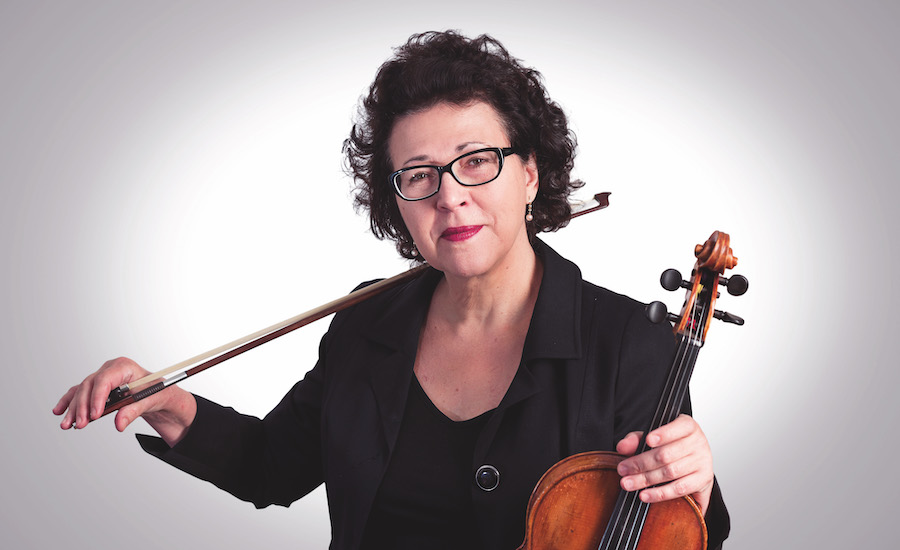 In the context of the pandemic, we all realized the importance of culture and how much we missed it. What else should the public know about your work?
I could not have imagined experiencing such a live concert "withdrawal". I would like to tell everyone who comes to our concerts that we miss you a lot. We need you. Without you our work makes no sense. I hope that this horror is going to end soon. Please come; we are looking forward to seeing you!
What are you most looking forward to this year?
Here, I am basically following up on the previous question – I look forward to the end of the pandemic when everything returns to normal, we will be shaking hands again, hugging each other, going to pubs, and visiting our friends and family with no fear. All of those are rare these days.
Text: Linda Štucbartová; Photo: Archive