"It is crucial to separate the IMPORTANT from the IRRELEVANT"
The very first Czech woman pilot took off with her plane back in 1911, during the Austro-Hungarian Empire. If she saw the airplane today, where Sabina Měšťanová has been sitting in the cockpit since 2008, she would surely be surprised.
To become a commercial aircraft pilot you must be very determined, since it will cost you a lot of time and finances. If you manage to go through everything and gradually obtain all the necessary licenses then you can apply for a job at airlines all over the world. Before reporting for work, you still need to pass one more test: type training for a specific aircraft.
Sabina Měšťanová flies for Smartwings airlines as a Boeing 737-800 co-pilot. She lives in Prague and has two daughters with her partner, a Hungarian pilot himself.
Dear Sabina, at the beginning of our interview, I can ́t help but ask: Why did you decide to become a pilot?
If you knew my family the answer would be obvious. Several of my relatives were members of flying clubs. My mother grew up at one of them, and during my childhood I was surrounded by a lot of stories about flying. At some point in my life, I started to feel like I would like to live through similar stories myself.
I imagine it must be great to know from childhood what profession you want to pursue.
Well, my story is not that straightforward. I was attracted to flying; however, I graduated as an architect and went through the almost ten-year-long work experience at renowned Prague architectural studio D3A. In my working portfolio there are a few small and bigger projects, including some well-known Prague sites like Shopping Centrum Smíchov.
While working on projects in the studio, I became a member of the Hořice v Podkrkonoší flying club and started flying in my free time. Later, after obtaining a private pilot's license, I started being drawn to other disciplines like precision flying, instrument flying, and flying twin-engine airplanes. It took several more years of enjoying this hobby in the environment of flying clubs and schools before I started thinking of obtaining all the necessary qualifications to become a professional pilot.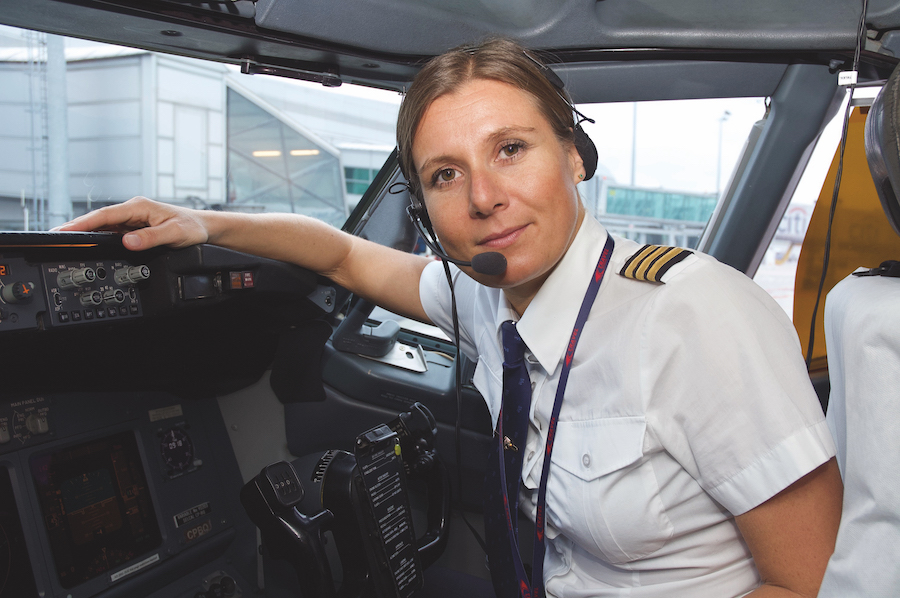 Pilots have a great responsibility and must be able to make crucial decisions quickly and correctly. What was the hardest decision you had to make?
The critical moment for me was when I decided to try being a professional pilot as a career then I did my best to succeed at it. It is a dream job for me, with it being my hobby at the same time.
Of course, when you work in the field of aviation transportation, your profession requires you to make decisions on an everyday basis. Each flight is unique, (as is) each airport and weather on a particular day. I haven't experienced any extremely serious situations onboard yet, except for training flights on the simulator. However, I did get through some non-standard ones. Usually, there is more than one correct solution In aviation, there is a substantial number of various aspects involved; a lot of influences, obstacles, and conditions; and it is crucial to separate the important from the irrelevant.
Are people surprised when they see their pilot is a woman?
Sometimes it can create some funny situations. I can hear the passengers going: "Look, look! There ́s a girl in the cockpit!"Once, after the announcement to the passengers, an old friend of mine was waiting for me at the airplane exit. I had not seen him for several years and he had no idea I had changed my profession. The surprise was mutual.
What about your male colleagues? How do they appreciate a woman among them?
I used to worry about that at first, but the reality was better than I had expected. Everyone has their own unique personality, and that applies to each colleague in the cockpit too. There were not many occasions where I would experience the manifestation of a type of "male superiority". I believe that the flight is more joyful when you can create a pleasant atmosphere. With some people it is easy to achieve, with others it is not.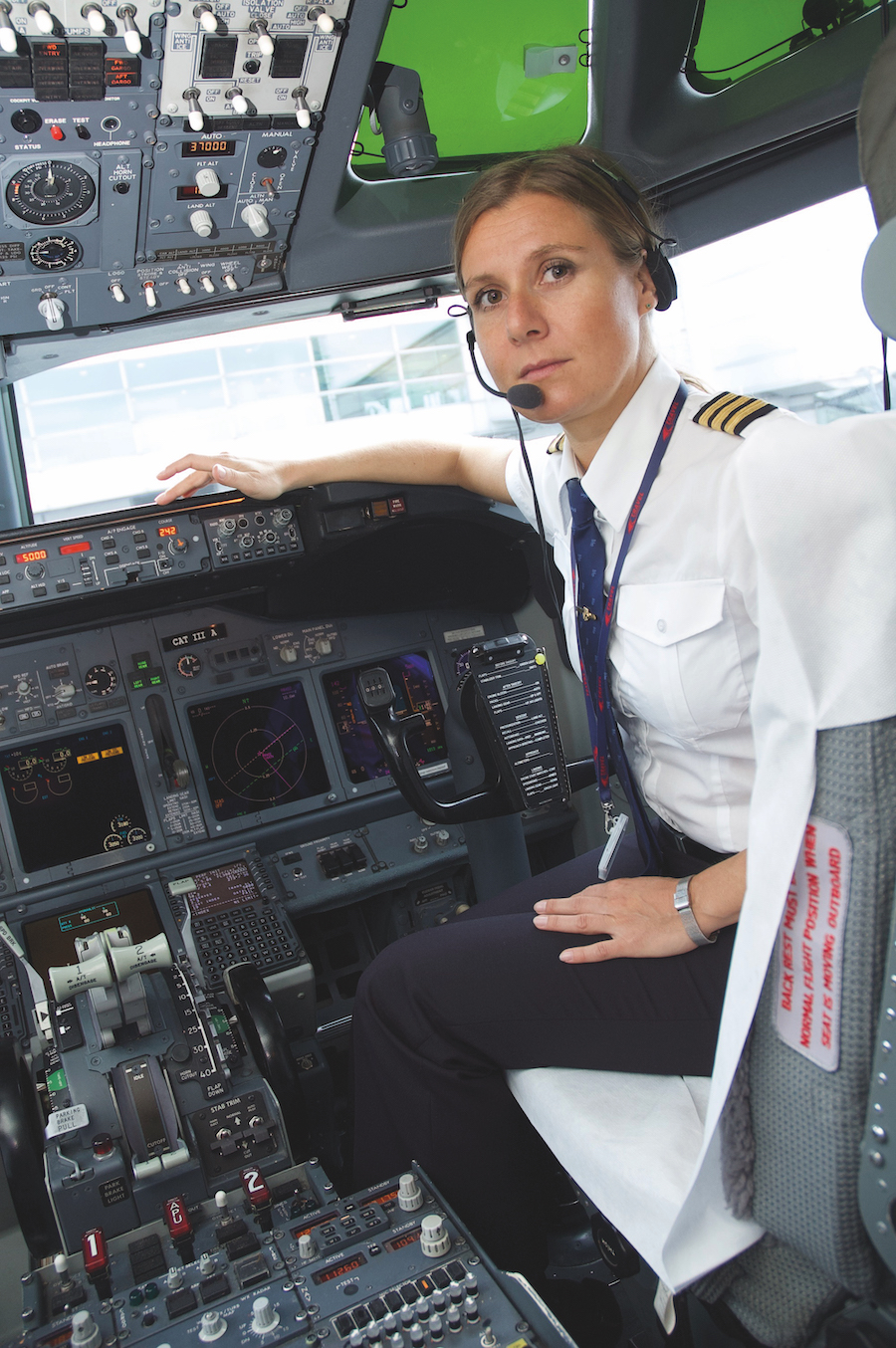 As a professional pilot, you visit many different countries. Do you have time to explore the destinations you fly to?
I do not know the exact number of countries I have visited I've never counted them. However, I can say I have been to most European countries and several countries in Asia, Africa, and America.
Time and flying made me realize that exploring unfamiliar places is another of my "life hobbies". When I am somewhere for work, I try to use all the available opportunities and learn as much as possible about the country or location. The majority of the destinations are so-called "holiday" destinations they are mostly sea resorts. However, from time to time we find ourselves, for example, at a military base, in the middle of a developing country, or literally in the middle of nowhere.
For me, being an architect, it is also incredible to be able to explore the world from above what an amazing experience!
Life, and flying is no exception, brings along some memorable moments. Can you share some of your favorite and less favorite experiences connected to flying?
What can really make the lives of pilots uncomfortable are various airspace restrictions and consequent delays. Not only is waiting unpleasant for the passenger, but it may also quickly make our permitted working hours shorter. The less comfortable circumstances are mostly connected to legislation, conditions, restrictions and regulations, paperwork, etc.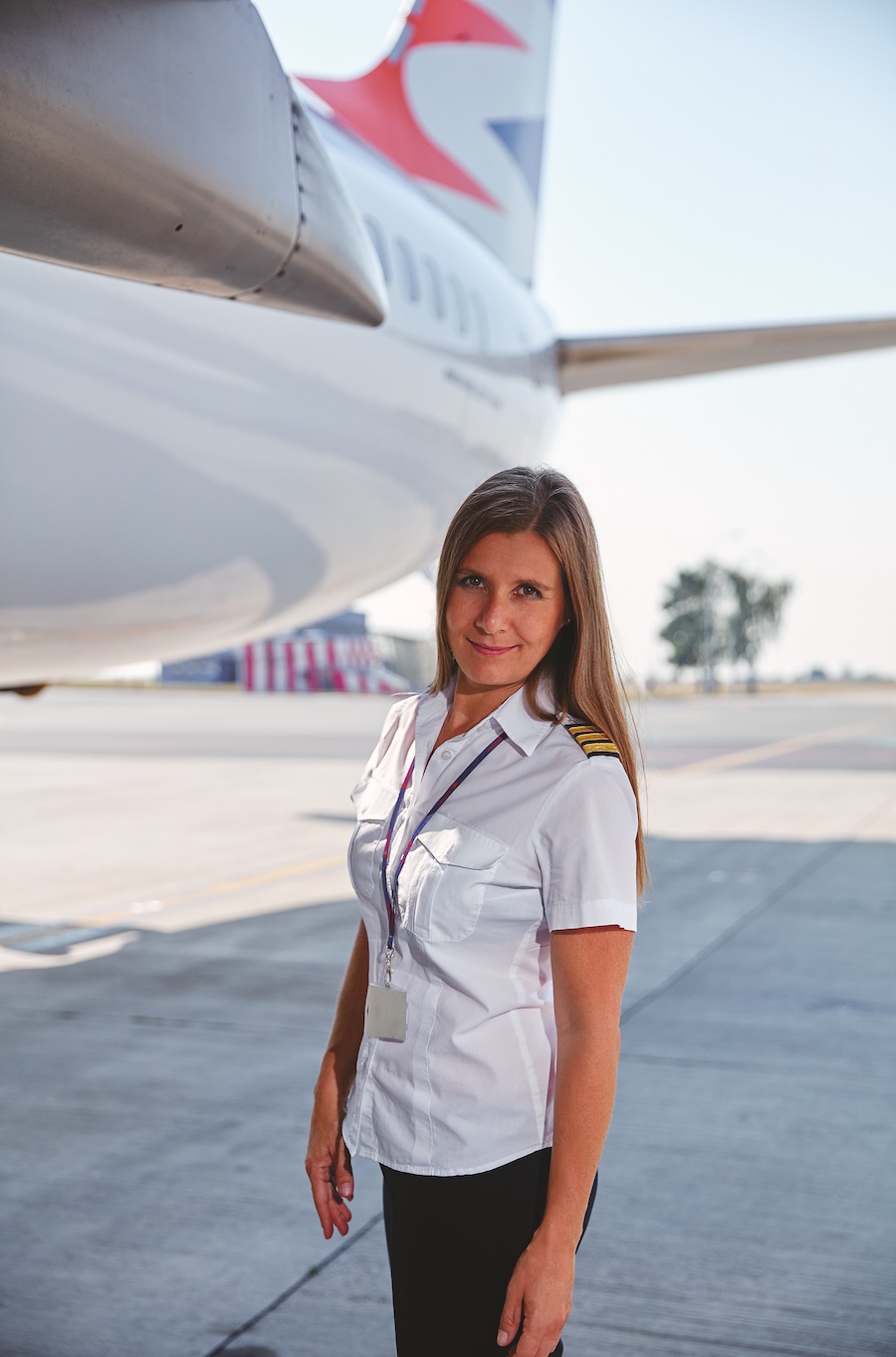 As a pilot, when thinking about my most memorable flying experiences, I can name landing at the Mazar-i-Sharif military base, flying over the Afghan and Kyrgyzstan mountains, seeing the view of the Aral Sea, Mount Ararat, crossing the Atlantic, and landing at the Azores. And… it is beautiful to fly over the Alps most of the time. I often feel like everything is just fine as soon as the plane gets off the ground! Seeing nature, as well as visible signs of human effort to reshape it to our advantage, is breathtaking and feels important. It makes you aware of the scale of man and space. I am happy to be a part of it in this way.
Text: Martina Hošková & M. Zisso; Photo: Smartwings archive