"Coal does not complain"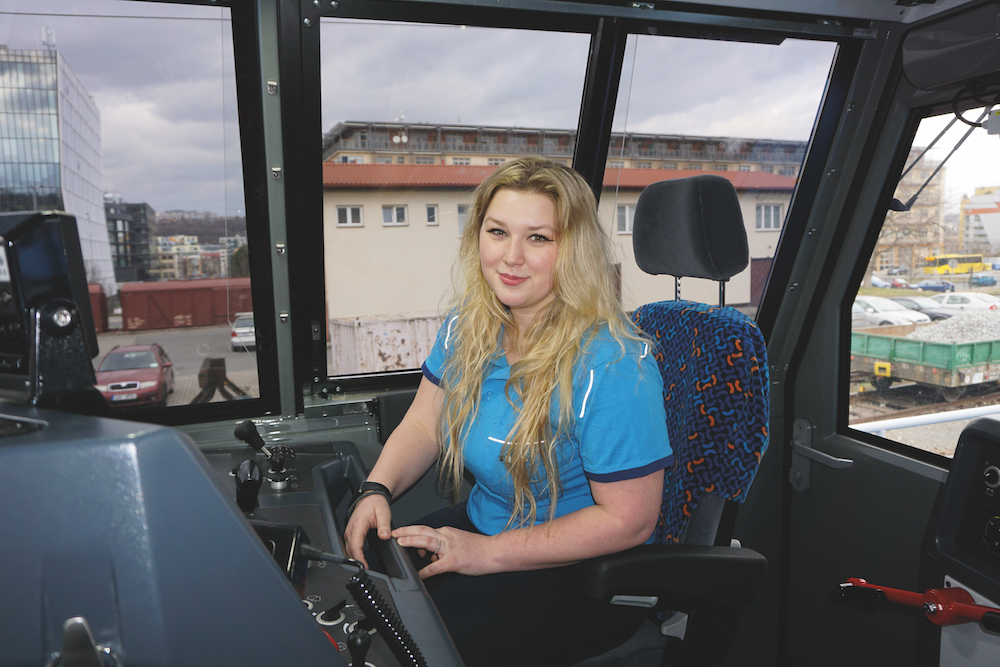 You probably know of the classic British children's TV series 'Thomas the Tank Engine', where Thomas never gives up on being "a really useful engine". Thomas and his friends are fully automated, with no need for drivers. In real life though, without the drivers, not even one of the 900+ engines of the largest Czech railway transport provider ČD Cargo would ever move. 23-year-old Tereza Večerková from Prague is one of these drivers and she has agreed to answer some of our questions for you.
Let's start right away with the obvious – it isn't so common to find a woman driving a train. How come you, Tereza Večerková, have become a train driver?
It was not my life-long dream but I was rather steered into this profession by life itself. Before becoming a train driver I used to work as a waitress, but I kind of had enough of serving people. The fact is, unfortunately, that many people are quite rude when dealing with their waitress. I started working part-time in restaurants back while I was still in high school and then continued full-time for another two years after completing school. However, it seemed like an eternity to me. I used to be there almost every day, and I basically did not know the word 'vacation'.
That is where my boyfriend stepped in. He is a train driver for ČD Cargo himself and it was he who introduced me to the world of train drivers. So first I fell in love with him and then with the trains. I decided to quit my restaurant job and started preparing for my new cargo train driver career.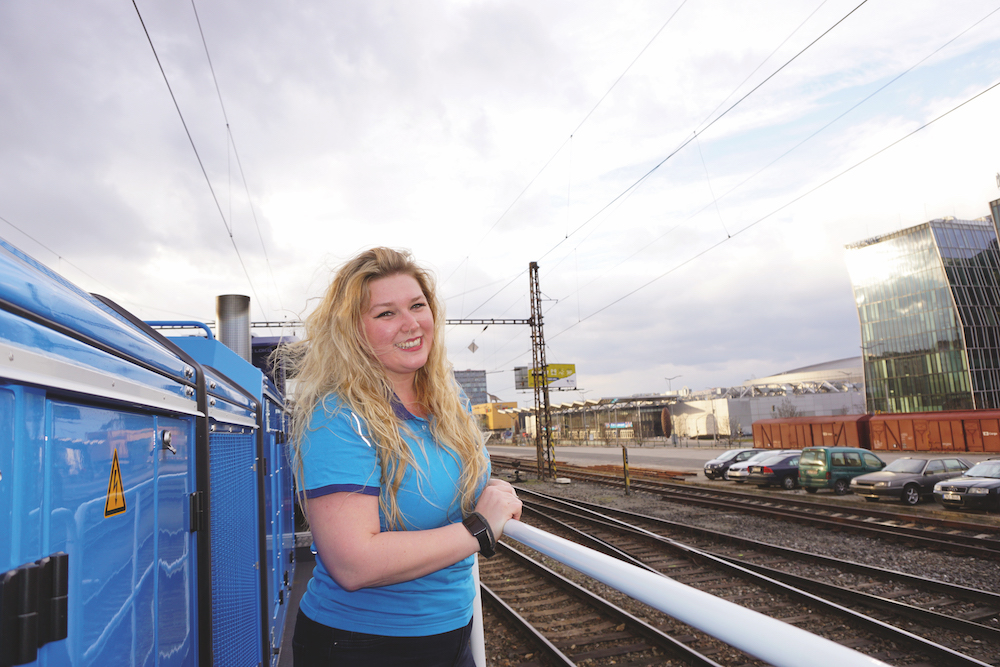 I can imagine that working as a waitress does not teach you the skills you need to drive a heavy cargo train. What did you have to learn?
The training was organised by ČD Cargo and took almost a year. During that time, I had a "learning driver" status and I had to work hard to learn a lot of new things to pass the exams. First, I had to pass thorough a medical examination for both my physical and mental health. Then, I studied at the Prague Vršovice railway depot for one month, which was followed by two months in Česká Třebová. The program also included on-the-job training and learning about different types of locomotives. I had to pass many specific tests to successfully complete the training, and was glad that my boyfriend helped me understand how the engine, compressor, and generator all work; as well as the company directives.
Finally, I received my professional licence and now it has been over a year since I started driving trains alone. Everything is good so far and I have yet to experience a difficult situation that would require me to make a difficult decision.
What reactions do you get from others? Are people surprised when they find out you drive cargo trains?
Yes, people are usually quite surprised, which is then followed by support and admiration – the same way my male colleagues react when we meet for the first time. But what really touches my heart is how children react – they smile and wave to me and I absolutely love it. Actually, the fact that my male colleagues treat me so well might be one of the reasons why I look forward to going to work every day. I love the people I am working with because we are a good team – we laugh together, talk, and I know I can count on them when I need help.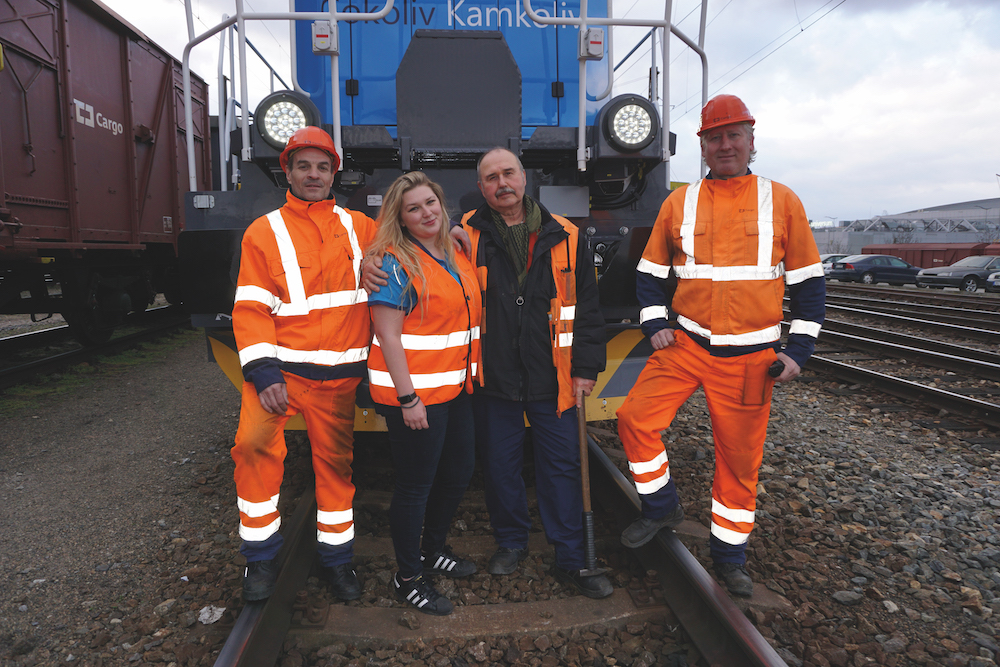 Being a train driver means long hours spent alone in your cab without exercise. Isn't that hard for you, as a young fit woman who enjoys physical activities?
On the contrary – I really appreciate driving alone in a cab, with just my thoughts, having nobody looking over my shoulder. Before each drive, though, I must check if everything is okay with the engine, and this might be a little uncomfortable when the weather is nasty, it's raining, or terribly freezing. I quit my restaurant job because I did not want to deal with difficult people, remember? That is also why I never want to exchange my usual freight like coal, wood, gas, etc. for people in passenger trains. Sometimes, my colleagues and I joke about it, saying "the coal doesn't complain". As for my physical activities, I have enough of that in my free time. In summer, I like roller skating, spending time outdoors in nature, taking walks, or just sitting outside with my friends, talking and having fun while drinking a big glass of cold beer.
Where do you think we would find you ten years from now?
I would like to continue driving trains, but, you know, sometimes life happens, and I am not one to close my eyes to new experiences. If someone had told me five years ago that I would be a train driver I would have laughed and thought they were crazy – but look at me, here I am. I have a plan for March though – I am going to start taking lessons to get my car driver's licence.
Text: Martina Hošková and M. Zisso; Photo: Jitka Tomečková