"I want to make QUALITY MAINSTREAM films"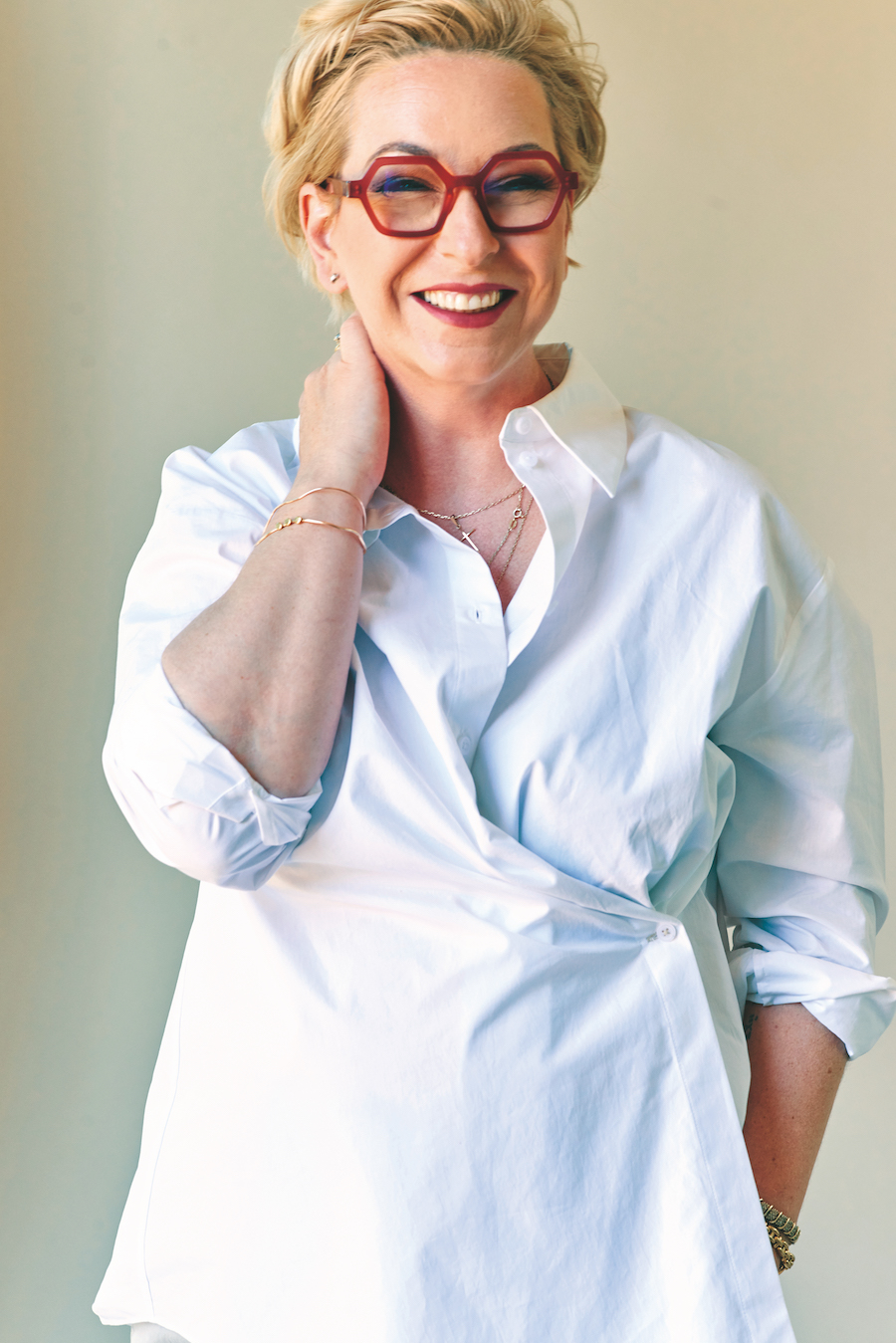 Would you like to meet a woman whose day has 36 hours? Then meet Wanda Adamík Hrycová – film producer, President of the Slovak Film and TV Academy, Honorary Consul of Seychelles in Slovakia, and a mother of three boys. The last film she produced, "Známí neznámí", became number one in Slovakia, beating even the new James Bond.
You are a movie producer, the last person in the food chain of the industry. How did you get there?
I am doing the work that I have always wanted to. I never thought of a different profession, so right after finishing high school I went to the Academy of Performing Arts in Bratislava to study production and management. And I have been doing it ever since. My goal is to make quality mainstream films that would entertain people and make them think at the same time. So, if I manage to make films that attract many people into cinemas and receive good critical reviews, I am happy. Like with my last film "Známí neznámí". It received very good reviews in Slovakia, on csfd.cz we got 72%, and it became number one in attendance. I hope to repeat the success in the Czech Republic too, you can wish me luck.
"Známí neznámí" is premiering in Prague now, can you tell us more about it?
The movie is a Czechoslovak remake of the Italian comedy-drama "Perfetti Sconosciutti" by Paolo Genovese. The script of the film has entered the Guinness Book of World Records for the most remakes – about 38 local versions of the film as of today, and it became a local hit in each market. I am very happy we won the fight over the rights for the Czech Republic and Slovakia because the film is really great. And I am very happy to hear that some people find our version even more amusing than the original.
How is COVID-19 affecting your activities?
Of course, our business was extremely affected by COVID-19. Even if we miraculously manage to shoot a film without anybody getting sick, quarantining the whole crew, or any possible lockdowns (all of which cost an enormous amount of money), the problem comes with the distribution. Cinemas were shut down for most of 2020 and 2021 in Slovakia, and now when they are open again attendance is very poor. Let me give you an example: I shot a film in the summer of 2020 and planned to release it in Slovakia and the Czech Republic at Christmas the same year. The reality was that we premiered in Slovakia in August 2021, and in the Czech Republic we are planning for the premiere to take place on March 31, 2022. You can imagine what these shifts do to my business plans and cashflow.
What do you think about the #METOO movement and how do your male colleagues treat you?
I have no problems with my colleagues, male or female. I am quite lucky to be able to choose who I work with, and I only choose amazing, talented, and smart people. Outside of my crew, it gets a little complicated sometimes, since some men have ego deficiency problems and they tend to compete with me. But I am a big girl, so it does not trouble me anymore, I find it rather amusing.
Regarding the #METOO movement, I think it is very important that this issue has been finally spoken about publicly. It is necessary that society dra- ws lines and sets clear boundaries. Everyone, whether a man or a woman, should recognize the difference between a pleasant man-woman conversation and an uncomfortable and unacceptable one. I think that men often do not realize that some of their "funny" remarks or gestures can be very harmful and painful to women. And that must stop.
One of your movies became the most successful Slovak film in history. What is your next step? The Oscars?
You are talking about "Čára" (The Line), a film that premiered in the main category of the 2016 Karlovy Vary International Film Festival and won the Best Director Award. As I said, I enjoy making films that make people think. The films that get stuck in your head for hours, ideally days, after you leave the cinema. Films that make you talk to your family and friends, films you want to see again.
I absolutely love films. And my family. So, in, let ́s say 10 years, I hope to still be around and healthy, making films, and knowing that my boys are living happy lives. These are the most important things to me. The rest we will see… what happens, happens.
Text: Martina Hošková and M. Zisso; Photo: Archive