SUCCESS has many fathers
The year 2019 was regarded challenging and transformational for many individuals, companies and in fact, even countries and society as a whole. I believe that for you and Huawei, this was no exception. Looking back, how do you evaluate the year from both, personal and company perspective?
You are right that 2019 was a challenging year for Huawei. However, 2020 will be even more challenging. Still, in 2019, we managed to grow rapidly in Q1 and also in Q2 owing to sheer momentum in the market. Our major products, such as the 5G products and services are almost not affected by the fragile global economy and the US sanctions our company is facing. We have signed 91 commercial 5G contracts and shipped over 600,000 5G Massive MIMO Active Antenna Units (AAUs). Our major 2020 focus is to build the Huawei Mobile Services ecosystem (HMS). HMS has covered more than 170 countries and regions, with users exceeding 570 million. The active monthly users of Huawei AppGallery has exceeded 400 million. For me, it was also one of the most challenging years. However, the Czech team has shown that they perform best under pressure. They are not afraid of challenges and thank them for that. Huawei has always faced challenges and has always succeeded in being stronger and better. So I expect that this will also make us better and stronger in the future.
Being interviewed for the Czech and Slovak Leaders Magazine, what is your definition of leadership? What kind of a leader you are? Can you share with us some of your role-model leaders?
In my opinion, there are a lot of definitions of leadership. And good leader should inspire and succeed. But what is it succeed? As the saying goes, "Success has many fathers". And what about strong leaders? Strong leaders provide a sense of purpose to their people. Huawei's and my first, foremost concern is the customer. Many companies adopt a customer-centric culture, but how many of them truly live it? Huawei distinguishes itself from the competition in this regard. Let me tell you a story, that I've heard. Several years ago an institutional investor delegation led by Stephen Roach, chief economist for Morgan Stanley, visited the Huawei's headquarters in Shenzhen. Such visits were usually made by venture investors hoping to get buy-in to Huawei. Huawei's founder Mr Ren Zhengfei asked Mr. Fei Min, his executive vice president of R&D, to entertain the delegation. Later, Roach said, in disappointment, "He was rejecting a team with $3 trillion." The explanation by Ren Zhengfei was quite telling: he told us that he would meet any customer in person, no matter how small they were, but that Roach was not a customer.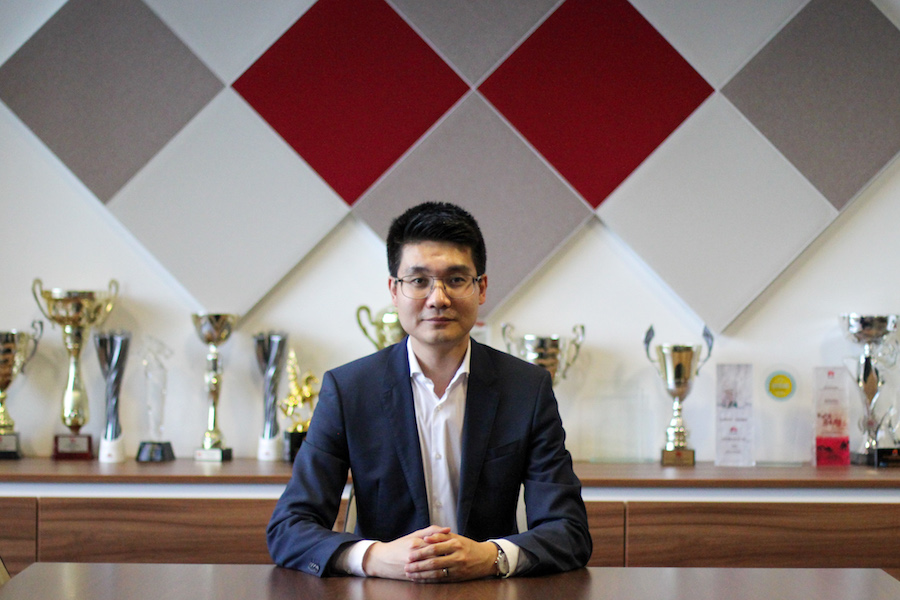 Huawei is considered the technological leader in 5G network. Yet, such position is generally viewed with a suspicion, rather than appreciation. What is the biggest misunderstanding and how to address it?
Actually, there are several of them. Let me highlight three, first of them being understanding of 5G as such. 5G networks and technologies do not represent anything mysterious. We had and actually still have 2G, 3G and 4G. These are just generations of the mobile network as they evolve and develop over the years. Fifth-generation networks will, of course, be different from the previous ones, but still, the technology only represents the development of what carriers are using today, with extended and exciting new capabilities for both consumers and industry. There is nothing to be scared about 5G. When it comes to Huawei and 5G, there are two major misperceptions. One of them is the belief that a company may become the world's number one in telecom equipment for the sake of pursuing any government's interests. The other is that Huawei, as a producer of telecom equipment, handles users' data. None of this is true. Huawei is where it is today thanks to massive investment into R&D, thanks to the dedication of our almost 190,000 employees in 170 countries and regions. This is why we are ahead of our competitors in 5G. Huawei is a purely privately owned company and does not share any data of its customers with any government. If we were asked to provide data to Chinese or any other government – as our founder Ren Zhengfei likes to say – we would rather close down the company than compromising our client's trust. Another misunderstanding about Huawei is that we handle and process end-users data. No, we don't. We are a telecom equipment supplier. We produce the pipes through which the data is channelled, but we do not have any access to this data. The data is managed by the carriers, not us. Nowadays, even the operator is not able to know what is flowing on their network because almost all data by users are encrypted. I believe you notice"HTTP"has been replaced by"HTTPS"."S" means Secure Socket. In other words, we can ́t share what we have no access to. Huawei only access carriers network if there is any network problem the carrier is unable to resolve with its staff. This happens in a highly monitored environment under full control of the carrier. And such situations occur very seldom. It has never happened in the Czech Republic.
In December, the Ministry of Industry and Trade announced the five cities as the winners of the "5G smart cities" competition. Do you see it as a silver lining in this sphere?
I don't know who came up with the name "smart city", but many countries have carried out so-called smart city projects. Essentially, smart city solutions aim to improve urban or community management and services. However, these solutions have different focuses based on different situations in each city. 5G in the regions is a very important topic, and Huawei has a lot to say in that. 5G technologies are crucial to the development of local governments. As a result, municipalities will be able to work more closely with companies and universities on new systems such as smart transportation, security and digital applications for citizens. The winners (Bílina, Jeseník, Karlovy Vary, Plzeň and Ústí nad Labem) could become a role model for other municipalities in making life easier and better for people using the latest technology. The examples of best practice that will emerge from the winning urban 5G projects will be shared across the Czech Republic in order to inspire other municipalities. The smart cities topics are very important for Huawei. Huawei has helped build more than 160 smart cities in over 100 countries and regions. One of those cities is Gelsenkirchen in Germany, where Huawei designed a city-wide security platform that brought together local businesses, city officials, and law enforcement to maximise safety, minimise theft and other crimes, and provide future city services.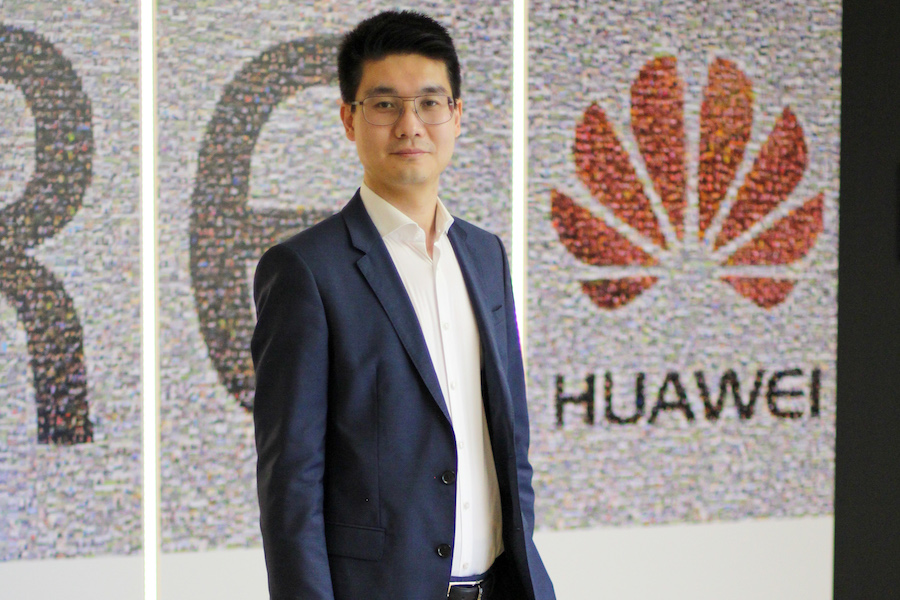 You are responsible for the Czech Republic, Slovakia and Austria. Do you see any differences with regards to the attitude towards the 5G network?
The situation in each market is different. We have a huge number of loyal customers from these countries and strive to continue providing super products and services to them in cooperation with the dealers and carriers. Also, we supply equipment to all major Czech mobile carriers, and there is more to come with the 5G era. Fundamentally, Huawei sees Europe as a second home market. For example, Austrian Chancellor Sebastian Kurz has told local media that his country is "fundamentally technology-neutral" regarding 5G construction and that he expected Huawei to be part of it. Huawei has not been officially excluded from Slovakia's 5G deployment. I appreciate the Czech sense of humour. Businesswise, I need to appreciate the high standard of cooperation we have with national carriers. I am also amazed by how much people in your country are keen on latest innovations and technology novelties; which is obviously great for Huawei as we are in a very good position to introduce our latest products and services here with great reception.
The Czech Republic has announced the Innovation strategy 2019-2030 as the Czech Republic Country for the Future. What can we learn from China with regards to innovation?
Openness to new technology is a key factor in China's success for the past decade. Use the technology first, and regulate it the second. I am not sure whether countries can learn from other countries. My personal belief is that people learn from people, have relationships with people, and the miracle of development is always based on open minded individuals. Such people can be found all over the world, and they are attracted to organisations enabling and supporting learning environment. Huawei has proved over the decades of its operation that we are such type of organisation, combining the best of Chinese and international approach. We apply the same approach in each country where we operate and are successful in attracting the greatest talents in every market. When it comes to management structure and work effectiveness, we have been very much inspired by leading US companies.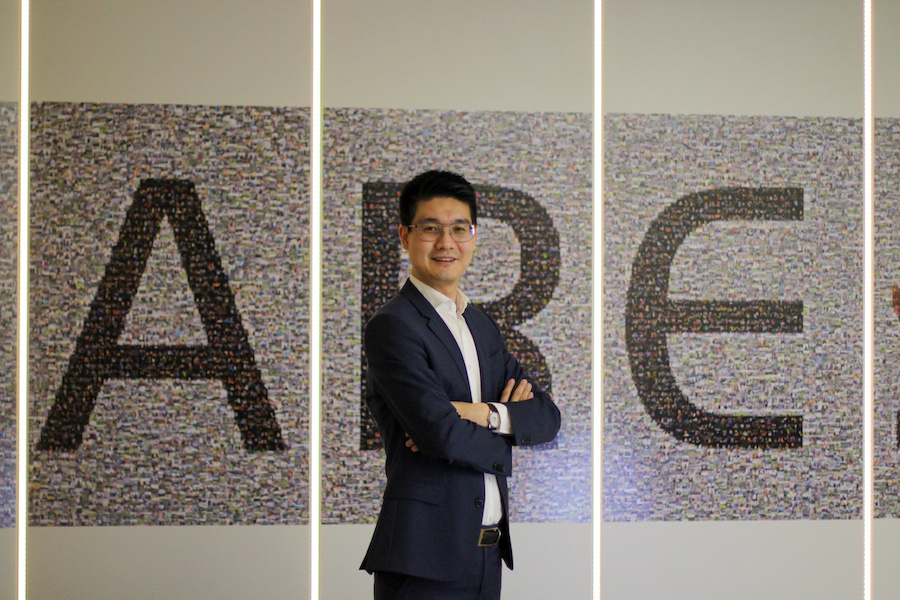 Your final words for Czech and Slovak Leaders Magazine readers…
Exercise self-reflection. Sense of crisis and self-criticism is key to make an organization a dissipative system and stabilize the core ideology of the organization. Criticism escorts companies out of its fatigue and sickness and evokes vigour. I would take a quote from Romain Rolland "Behind all greatness is suffering". This is the reflection of Huawei, and I firmly believe our suffering today is for the greatness of the future.
Compiled by Huawei